Written by AGS, January 7th, 2020
Last month we talked about how AGS Expo Dropped the Mic at Podcast Movement 2019, but even though it looks like it, events like that don't happen overnight. Podcast Movement was successful due to AGS Expo's Event Incubator Program.






What is an Event Incubator


Incubators are more commonly referred to in the tech world, however AGS Expo has taken this concept, put their own twist on it, and become a leader in the Event Industry. In the traditional sense, an incubator provides a collaborative work environment with invaluable mentoring and expertise, access to resources, and marketing and business help. This usually happens over a longer period of time, which allows the company to grow organically and scale comfortably.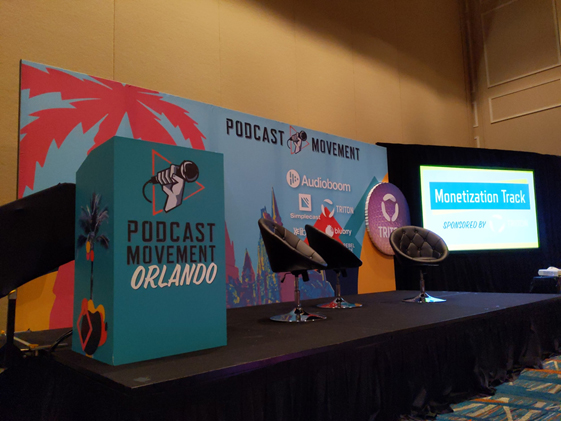 AGS Expo has put their own take on a Business Incubator. Our team of Event Specialists and Account Managers partner with shows of all shapes and sizes to develop a fully scalable event growth plan.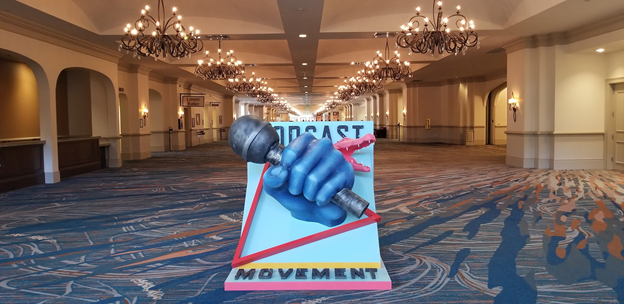 Podcast Movement Strategic Planning


The most recent success story to come out of AGS Expo's Event Incubator program is Podcast Movement.


Podcast Movement came to AGS with the goal of becoming the nation's premier podcast event. AGS Expo met with the Podcast Movement Leaders to help prepare them for a show in Orlando, FL as well as looking toward the future, with an ultimate destination of Los Angeles, CA.





Multi-Level Results


With a goal of acquiring and managing multiple sponsors, AGS Expo Services' Event Incubator was able to deliver results on multiple levels.


According to the Edison Research Infinite Dial Report, released in March of 2019 estimates that 90 million people across the globe have listened to a podcast in the past month.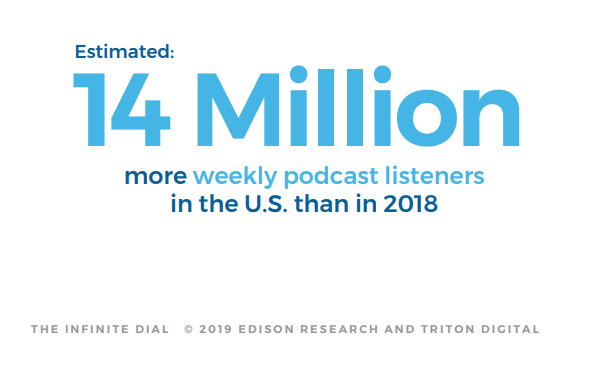 With more listeners, comes more podcasts, and PM19 wanted to match the consistently growing media industry.


With that growth comes a bigger than ever before reach for advertisers and sponsors, and because of AGS Expo's Event Incubator, Podcast Movement was able to handle the huge demand and even accommodate a last minute tech giant, Google.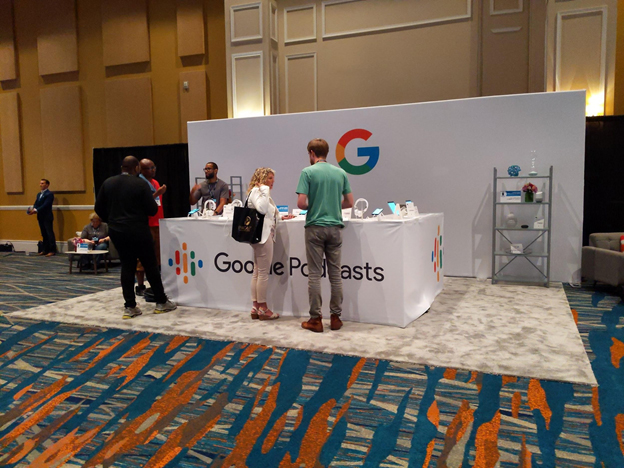 AGS Expo's Event Incubator provided exclusive access to dedicated teams to help Podcast Movement manage the influx of sponsorship opportunities. This support included Sponsorship branding, marketing of sponsorship levels, booth accommodations and changes, and personal attention to detail addressing each sponsor wants and needs.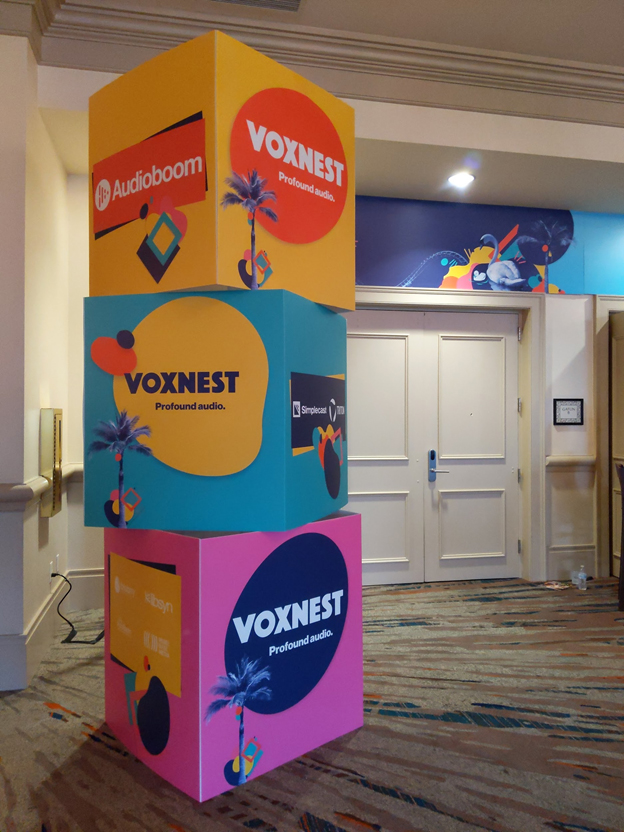 Escaping Monotony


With an ever increasing listener base and growing sponsorship list, how does an exhibitor stand out between huge media outlet such as Spotify or Google Podcasts? That was one of the challenges that Podcast Movement came to AGS with, and the solutions were one of our most creative to date.


AGS Expo's Event Incubator program provided unparalleled access to AGS Expo's Creative Team. This allowed Podcast Movement to develop a fully operable Escape Room.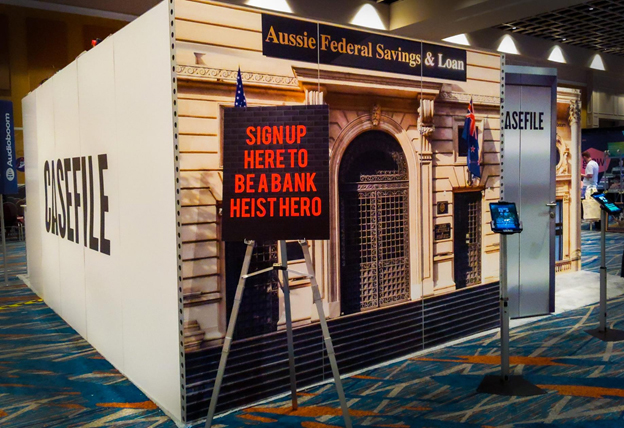 The Audioboom Bank Heist was a fully operational Escape Room where Podcast Movement guests could book a time and be a Bank Heist Hero!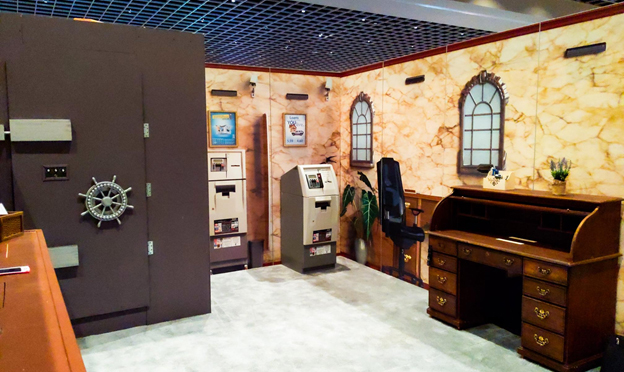 This magnificent and large booth could only be possible through AGS Expo's Event Incubator Program. The program allowed exclusive access to our Creative Services and Custom Booth Design team, which allowed Audioboom to stand out with a one-of-a-kind experience that was a huge hit!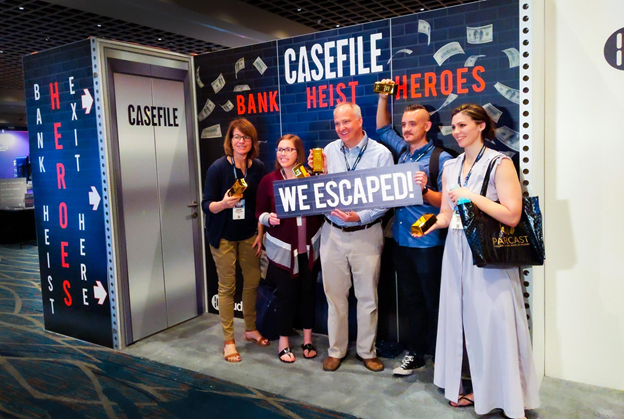 But, How do you top a fully operable escape room at Podcast Movement?


Well, puppies certainly help!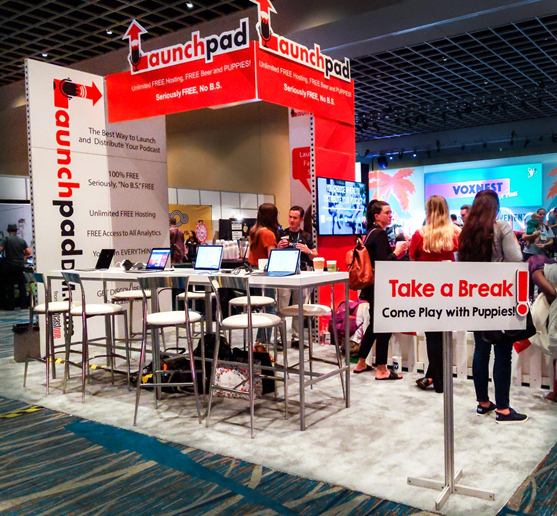 That's right, Launchpad leveraged AGS Expo's Event Incubator program to develop a custom exhibit that encouraged Podcast Movement Patrons to escape the hustle and bustle of the expo floor and relax with puppies and free beer! The towering structure drew the attention of everyone on the expo floor, and encouraged a laid back environment where patrons could learn how Launchpad could best host the next great podcast!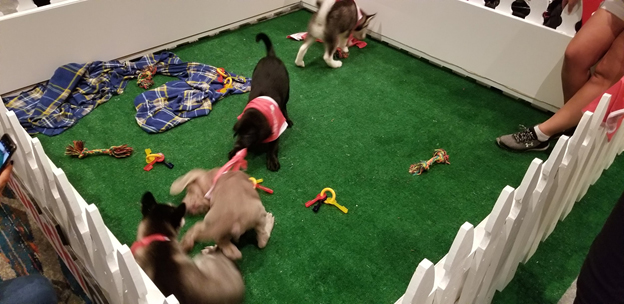 The Event Incubator Program allowed Launchpad to consult with our Custom Exhibits team to develop a booth that exponentially increased traffic over the previous year which positively impacted demo presentations, product sign ups and website clicks.


No matter the shape, size or (seemingly) crazy ideas of exhibitor booths at Podcast movement, AGS Expo was ready for it thanks to the Event Incubator Program.


The program allowed Podcast to manage a large influx of sponsorship requests, crazy booth ideas and produce a consistent and large event by leveraging expertise from all departments at AGS Expo.


What's next for Podcast Movement


Podcast Movement was so successful in 2019,with the ever growing interest and listener base, two additional shows are being produced in 2020. A new concept show called "Podcast Movement Evolutions" in Los Angeles, California, and Podcast Movement 2020 in Dallas, Texas.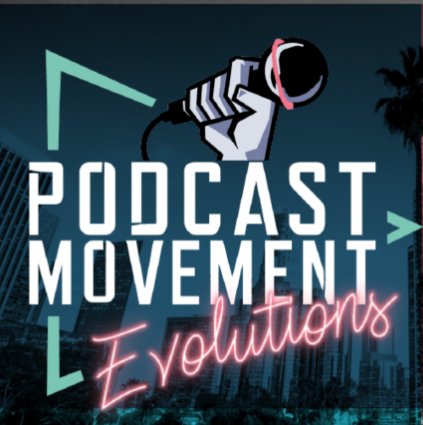 AGS Expo's Event Incubator program will continue to support, help and develop Podcast movement as they continue to plan and expand to be the country's premier Podcast Trade show.


As we further develop and curate these shows under the watchful eye of our Event Incubator Program, we can't wait to see what amazing ideas and exhibits will be coming to Podcast Movement at their 2020 shows! (Hopefully with more puppies!)


Who to Contact


Ready to see what our Event Incubator Program can do for you? Give us a call at 1.800.292.6162 or send us a message at nnotaras@ags-expo.com. We can't wait to hear from you!
«

Back