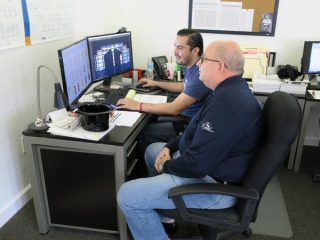 Written by Carlos Gallardo, June 27th, 2017
When I first started designing events and trade shows, a colleague told me "this industry's like one big rollercoaster, but you'll never want to get off." Nearly ten years later, I'd say he was spot on.
With so many diverse options for exercising their talents, today's crop of design professionals are right to examine how a career creating B2B events, conferences and trade shows could be fulfilling. Here's why I love what I do and the top 5 reasons why I approach every day with passion and purpose.
1. Ever-Changing Yet Exciting
Each event is different, and I relish the challenge of reinventing the wheel from a design perspective. This year's Raymond James Financial Services National Conference for Professional Development stands out as an example of what's possible when working with event managers who don't take the "that's how we always did it" approach. Working to modify structures to include new shapes and designs was a fun experience. Every day at AGS poses a new design challenge, and this is what keeps my creative juices flowing.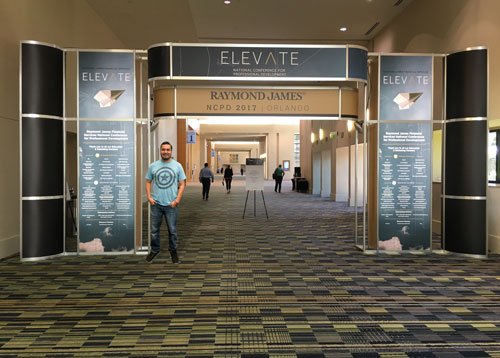 2. The WOW Factor
One of the very first projects that I worked on when I started my career was CARNOT – TECHSPHERE EXPO. It is a medical expo where they launch new products. This was my wow moment - when I knew I could craft a life and career out of doing this stuff. Of course, not all events are like this. But there is no greater feeling than seeing something long planned come to life.
3. Creative License
Pulling off memorable events calls for great acts of creativity and sometimes taking big risks. It's not the kind of creativity you might need to work at an advertising firm. Instead the challenges lie in finding news ways to design attendee and exhibitor experiences. And this involves asking the question "What will captivate people and make them remember the event weeks, months and even years later." One of my favorite creative projects was a holiday themed event for EY.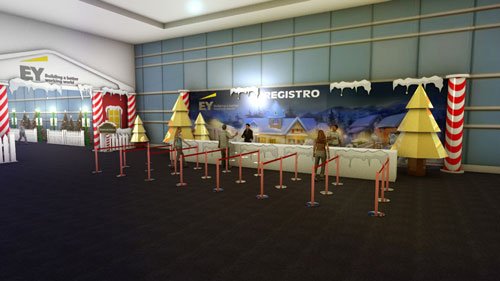 4. The Power of Teamwork
As someone who has played football off and on for twenty years, I understand the importance of teamwork on the field. I also believe teams are the heart of every great company, and that an event is only as successful as the team who puts it together. Being a part of this dynamic at AGS, with both my colleagues and our clients, is probably what I love most about my job. It's especially nice when these efforts are recognized by the industry, like the time an AGS exhibitor client earned an outstanding design award for a booth our two teams built after months of collaborating together.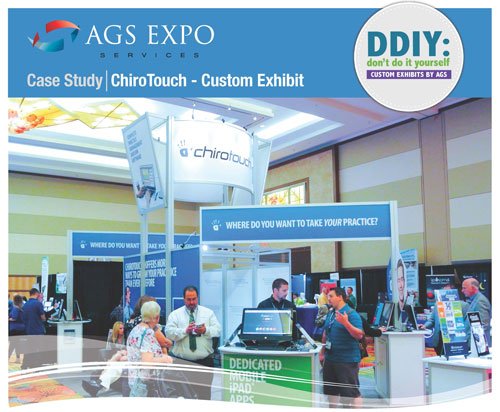 5. Event Technology
Events and technology: A perfect match. We've all heard the talk of how technology is changing the landscape of events and trade shows. Hasn't happened, at least not in the way many have predicted. People still want to meet face-to-face. They want to network and build that trust. That said, technology has the power to enhance certain aspect of event planning, like the proofing process. Our new 3D rendering service is just one example of this, and I can't wait to roll it out to even more of our clients.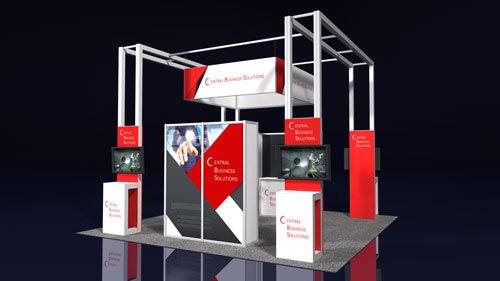 «

Back