Written by Kim Sackett, September 12th, 2018
Attendees certainly expect networking and education ops, but they also want to experience cutting-edge technology. This was the overwhelming consensus from attendees this year. To meet this need we're building versions of the below Emerging Tech Showcase (designed for another event earlier this year) for several shows. Each station will include descriptions of devices and encourage participants to interact with spotlighted technologies and ask questions.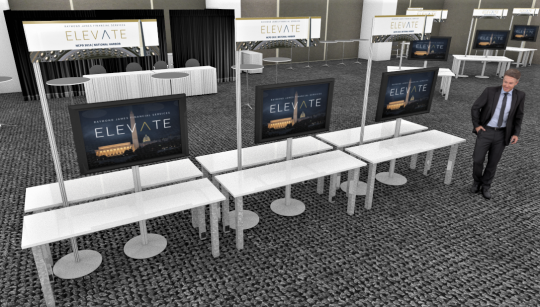 MORE & MORE INTERACTION Instead of relying solely on traditional signage for displaying your message, why not turn it into an interactive adventure? We're currently working with an event planner on this dynamic Interactive Logo Installation (click here to see it in action) where the latest animation technology is leveraged to project the show's theme, messaging and content onto the floor surrounding the logo structure.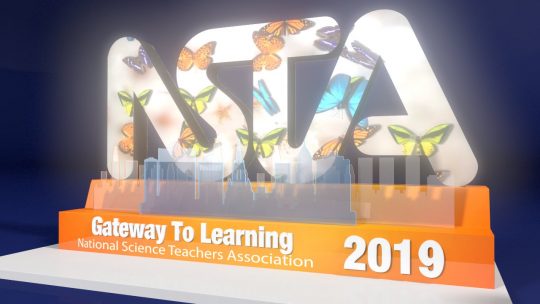 SMARTER EVENT TECHNOLOGY Because most attendees are schooled in using tech to transform the customer experience, we're continually strategizing with our shows on the latest technologies that give attendees the easy experience they want. One client is seriously thinking about blockchain for streamlined registration

Another is using smart name badges for their wide-ranging capabilities -- as entrance tickets, handling non-cash transactions, sharing virtual business cards, and tracking high traffic areas etc. We're building the client a sleek new Product Pavilion, and these badges will allow attendees to place orders on the spot.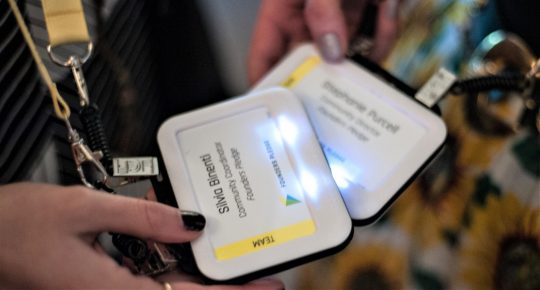 We plan to combine drone streaming (which we do on several shows) with FaceBook Live and Instagram Live to  achieve full-360 degree streaming of events. For our bigger shows, we plan on integrating it into their social media operation. We're also designing and building a social media wall to make the most of this enhancement.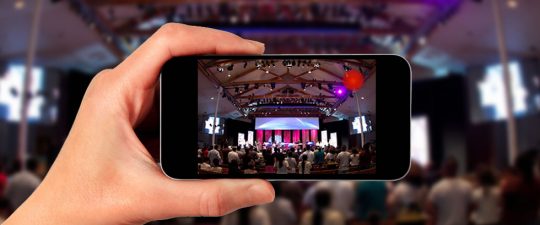 «

Back