Written by Jason Moore, July 8th, 2019
Mission-based associations tend to start closer to home to benefit a local issue. AGS loves working with these shows where there's a greater purpose at stake.
Water Conservation in Florida
At FWRC, the largest joint utility conference in the Southeast, over 3,500 water professionals from Florida come together for educational presentations, workshops and on-going education credits. The mission is to the advancement and sustainability of Florida's waters.  We take a lot of pride in role we play in helping to support this important cause – designing graphics that reflect their commitment to water conservation in unique ways and appeal to the love of water felt by all attendees.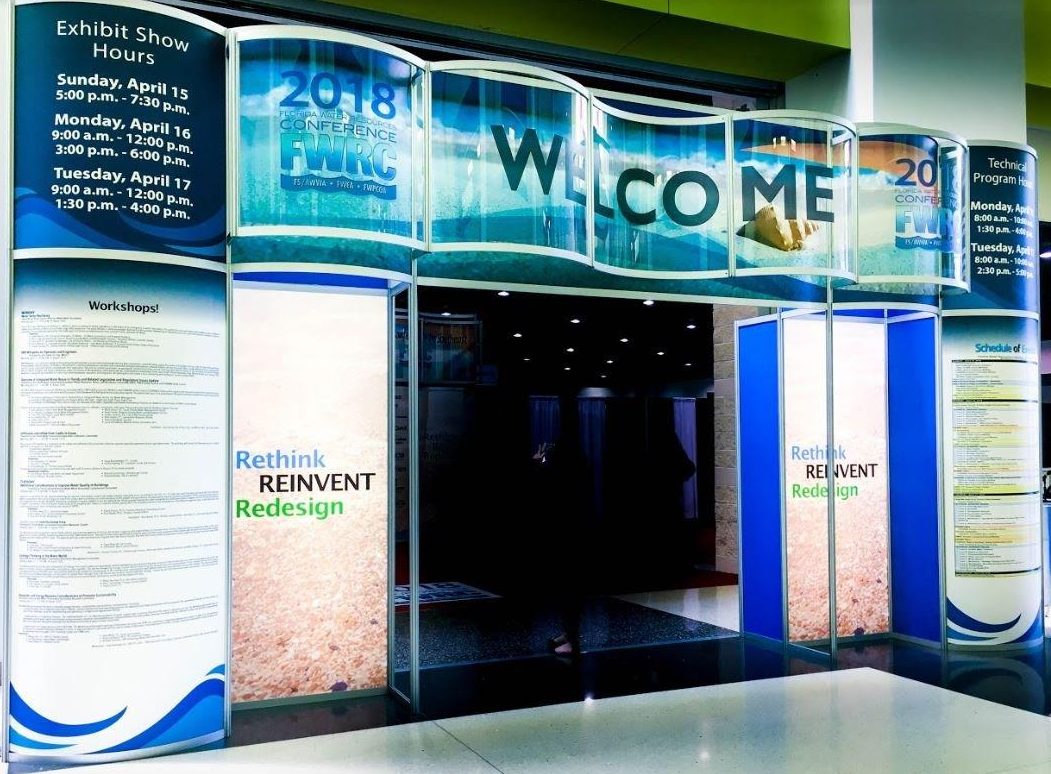 We love the focal point of this year's exhibit hall entrance – a 9 foot plexi header in the shape of waves and the azure blue water graphics, all lit from behind, which stopped people in their tracks. This cool modern feel infused the entire event venue thanks to thoughtfully designed structures, from registration counters to a stunning sponsorship thank-you wall.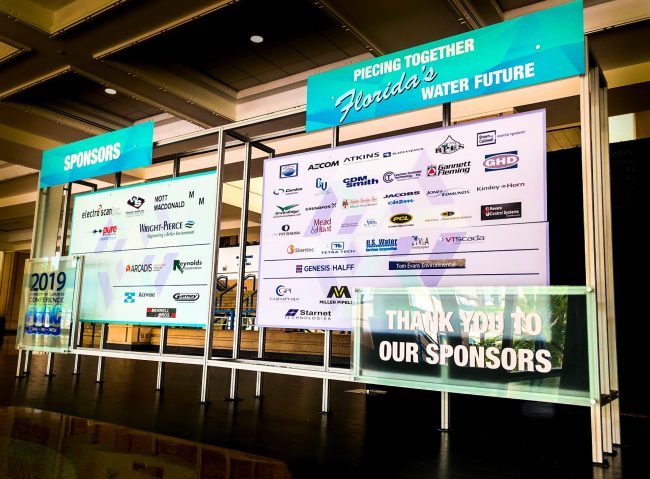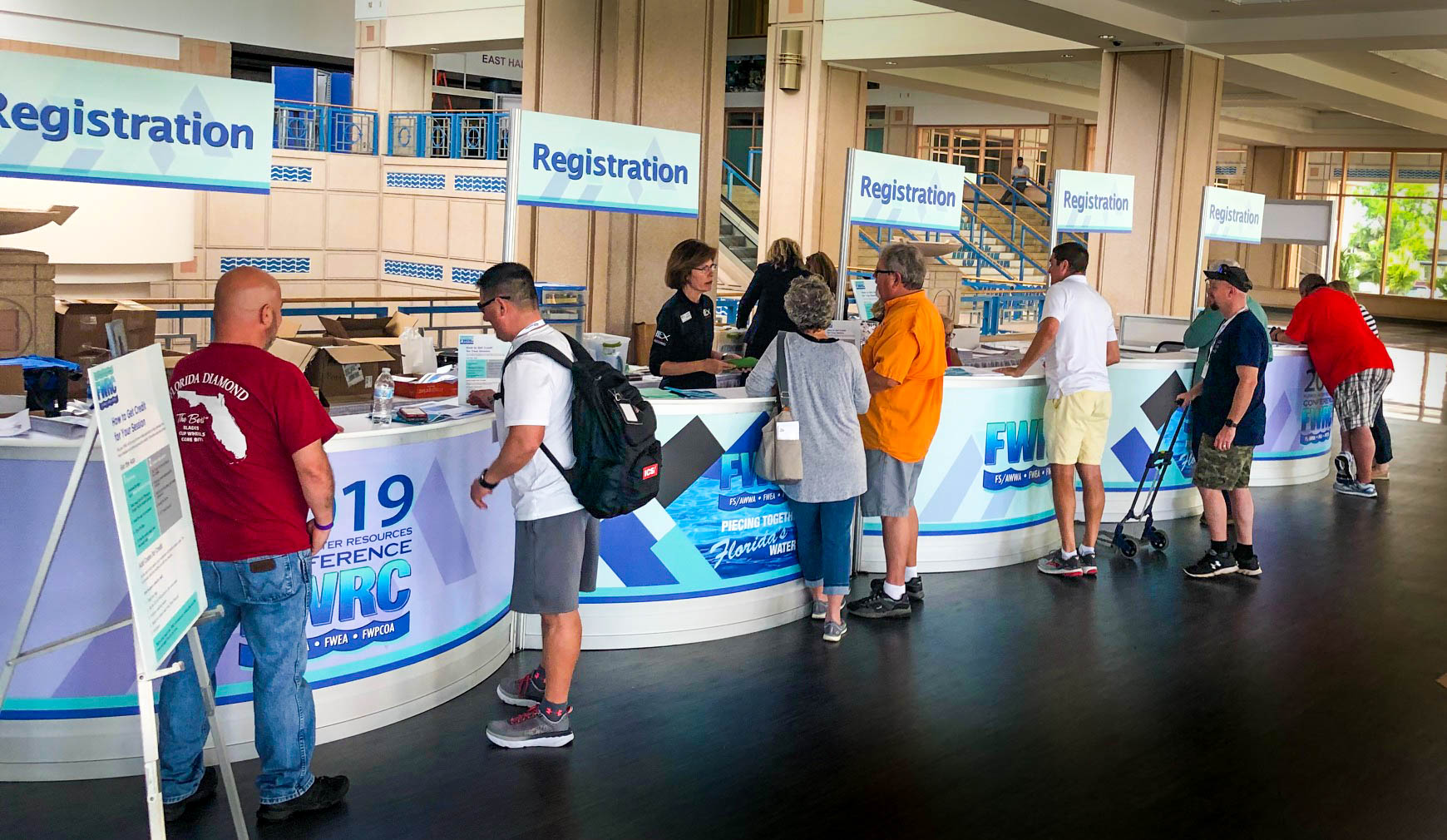 Celebrating Difference on America's Campuses
At ACUHO-I Conference & Expo, campus housing that is safe, inclusive and welcoming is the hot focus. Residence life leaders from around the world united in Toronto this past June to advance their field, skills, and community.

Producing spaces conducive to these goals was the challenge AGS rose to. From a bookstore selling publications on campus diversity to an engagement center and café area where ACUHO-I staff and leaders mingled to talk about issues of the day, this year's show was a big hit with participants.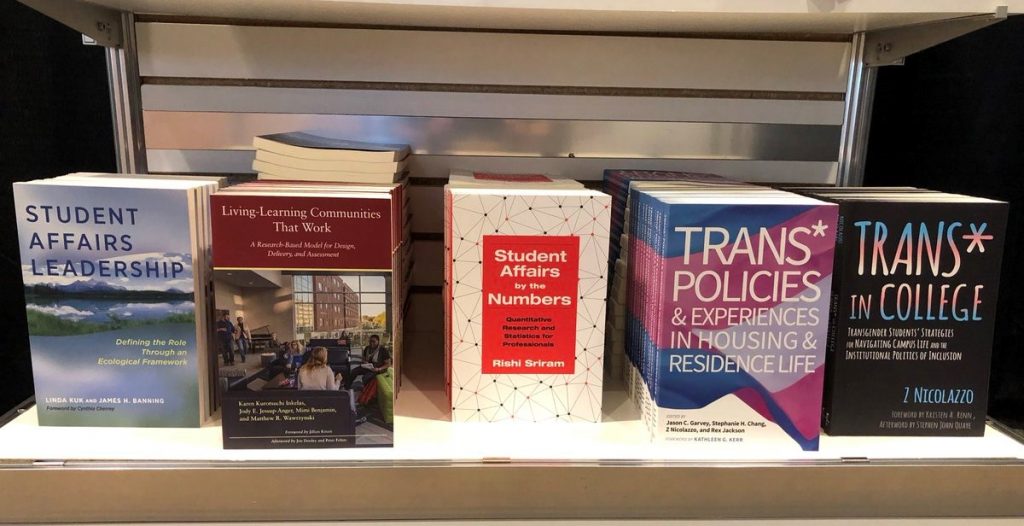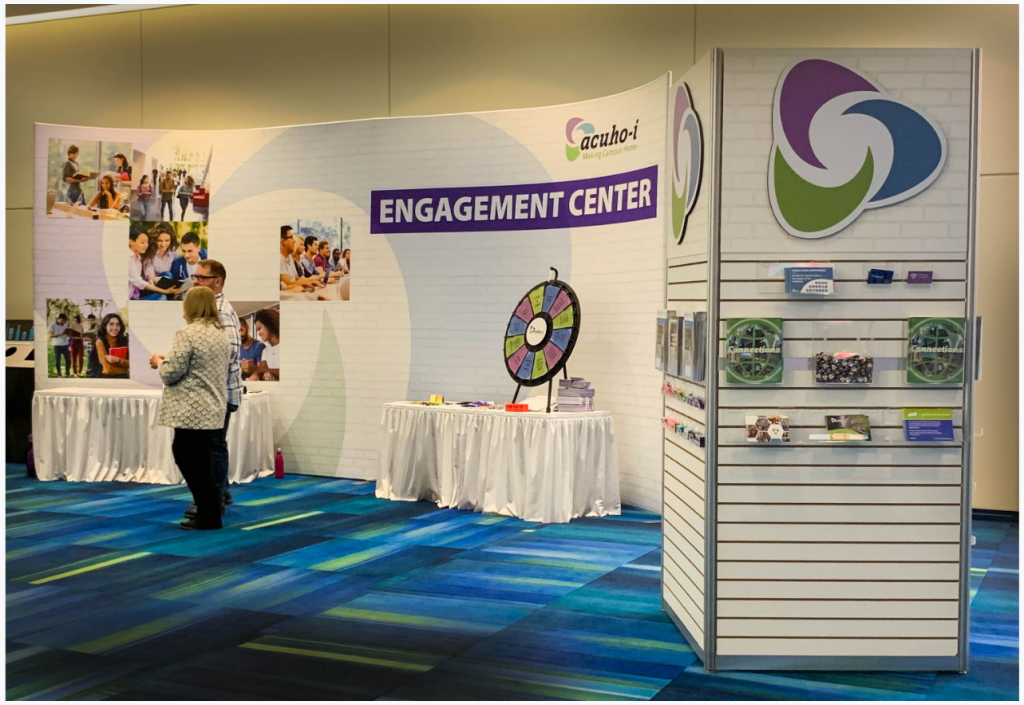 Dental Show Gives Back
Through the good work of its foundation, the American Association of Endodontists is a shining example of pioneers in the dental profession. Each year, at its annual conference, AAE leaders join forces with generous sponsors to offer free dental procedures to underserved members from the host community. From root canals to cosmetic surgeries, we have experienced first-hand how these community-focused services can transform peoples' lives for the better. We were happy to contribute by helping build a virtual dental office, from constructing a physical structure on the show floor to a mobile office on wheel.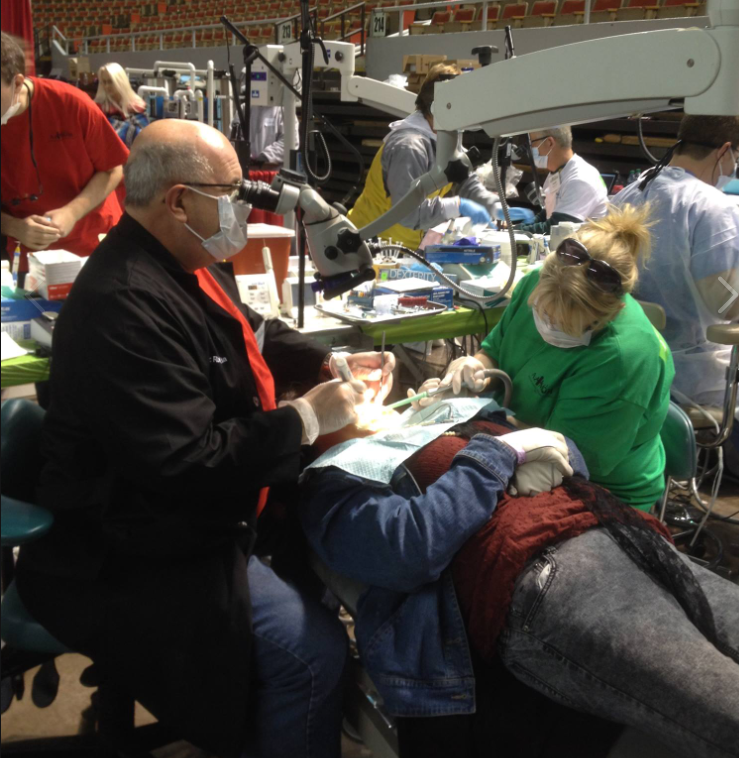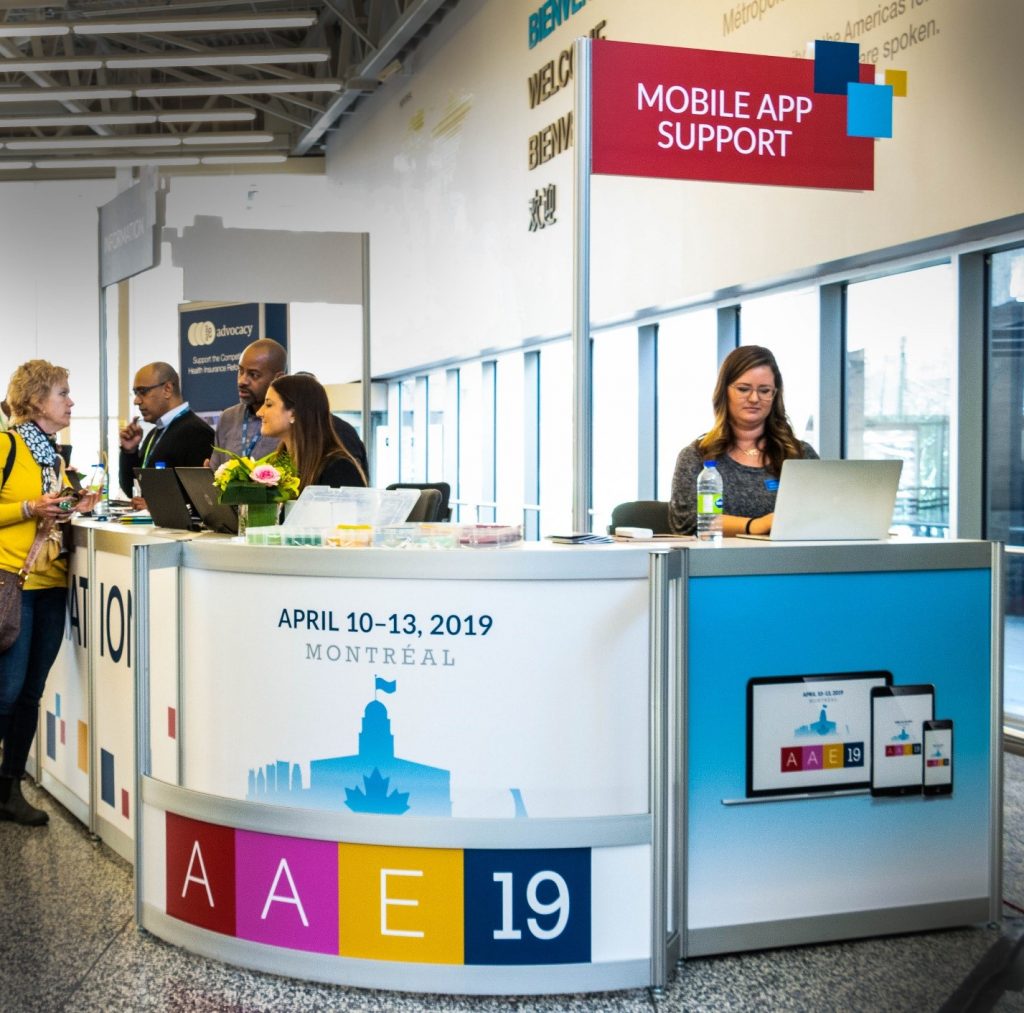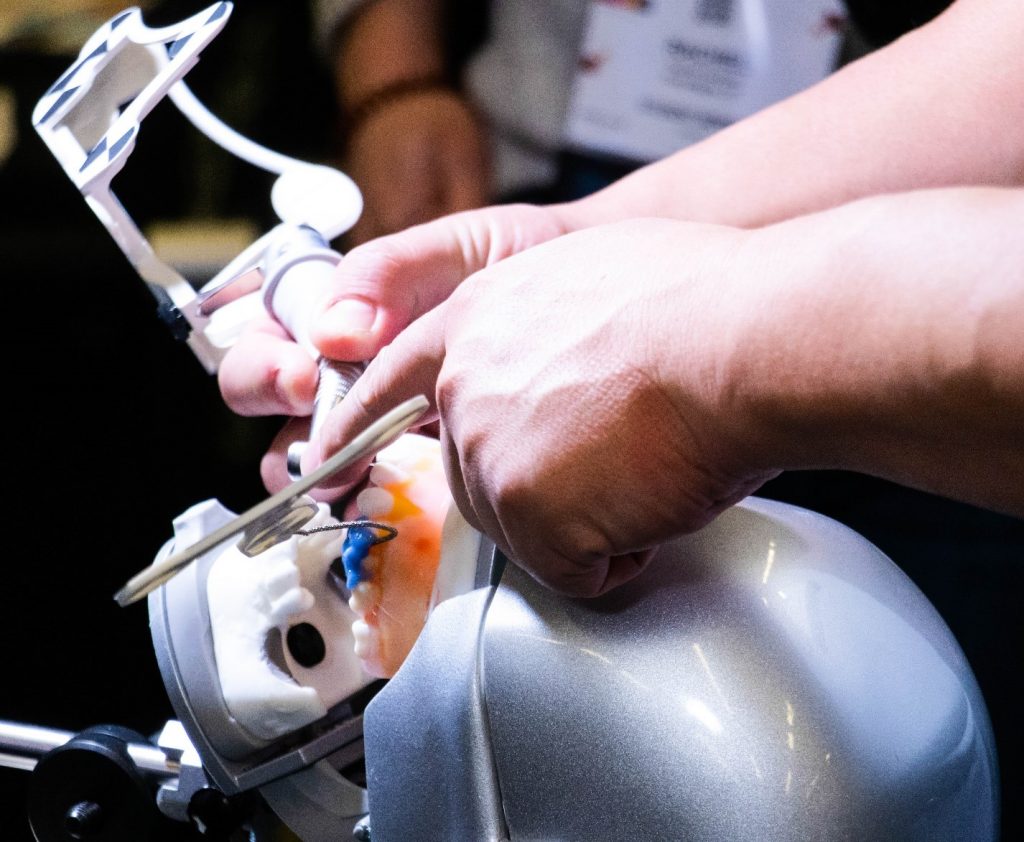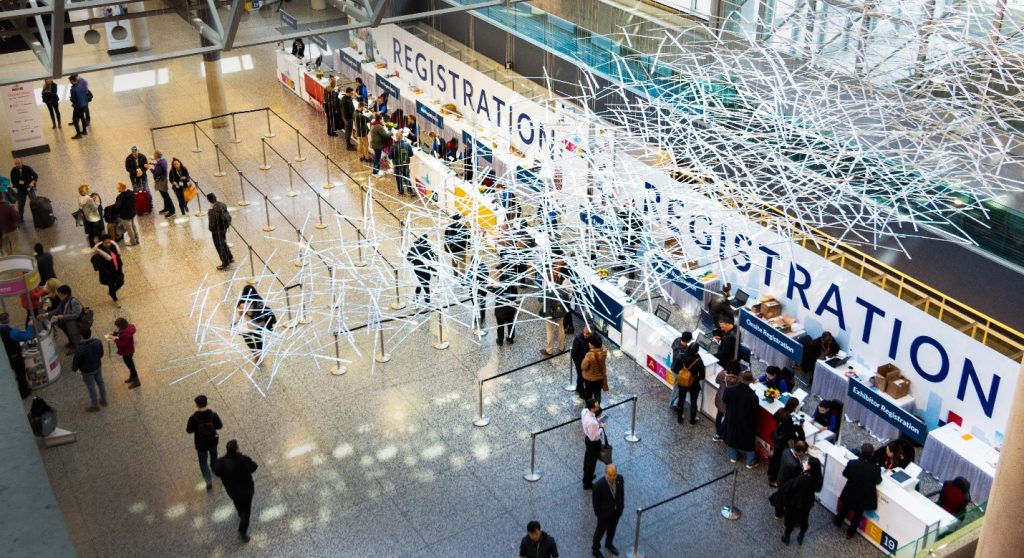 With mission-centric shows on the rise, we look forward to helping even more worthwhile associations in the future.
«

Back