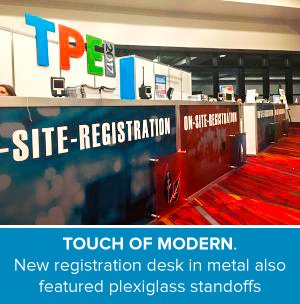 Written by Evan Garvey, February 25th, 2017
When Tobacco Plus Expo (TPE) announced the rebranding and evolution of its premier event, in early 2016, I was surprised. It was already a juggernaut in the tradeshow world, with nearly 500 exhibitors and 5000 attendees.
So, why change a winning formula? Why now?
Turns out management's bold move proved a stroke of genius. The rebranding pivot yielded greater attendance and engagement within key new segments that included vapor and alternative products. Early results suggest the show tapped into an expanding retail market ripe for greater product diversity and innovation.
Out-of-the-box Design Opportunities
From our perspective, the effort to expand the event offering to wider communities presented a host of opportunities. The show's vision for a fresher, more modern look called for out-of-the-box collaboration, theme development, décor and layout designs.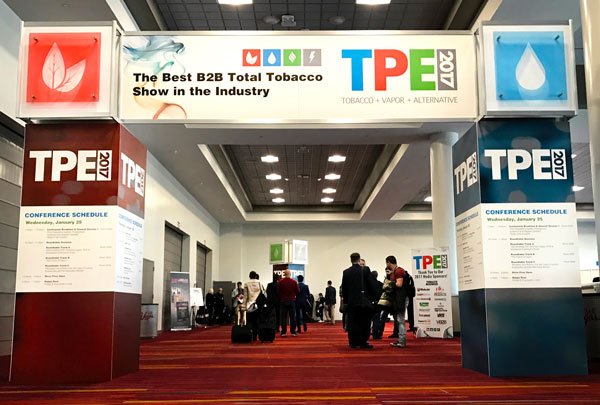 The entrance to the main exhibit hall nailed that difficult balance between form and function that makes for a memorable show. Composed of cubist-like design elements, the structure functioned as a show directory, ushering attendees to four different sections of the floor. Well-branded aisle overhead signage, floor mats and directionals ensured buyers landed in just the right spots. Palette walls in conference areas offered unique advertising opportunities for sponsors, while life-size cutouts of iconic characters from video games and works such as Alice in Wonderland drew attention to important new areas of the show. Our crew also assembled four separate lounge areas, in record time, featuring fan-favorite games like Jenga and Connect 4.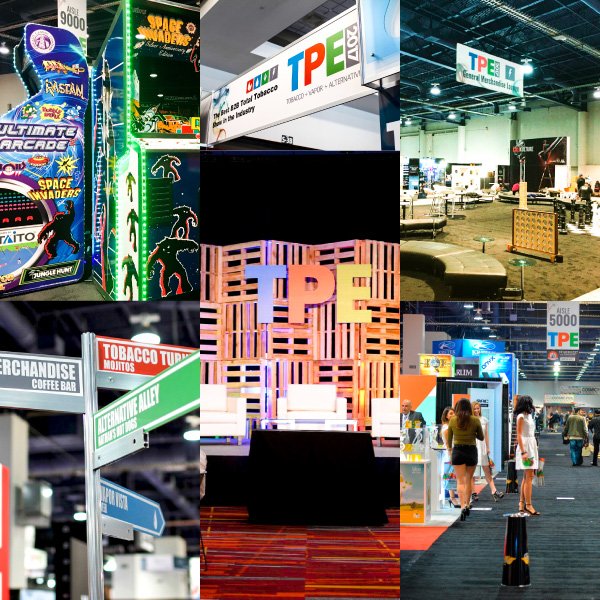 The end result was an electrifying selling, educational and networking environment. View our event gallery to see for yourself. It's been close to a month since the show ended, but I can still recall the energy on the floor. It was palpable and remains an enduring reminder of the potential of teamwork that exists in the special relationship between show managers and their service contractors.
«

Back