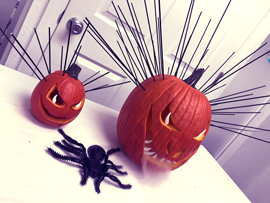 Written by Marissa Khan, October 27th, 2017
Over the years, AGS staff has come to love all things Halloween. From elaborate costumes to pumpkin carving, this year's festivities were enjoyed by everyone. The annual Department Decorating Contest is a fun and friendly competition. The results were close, but the winning design - a series of ghoulish inspired exhibit booths - went to our Event Services Team.
Also, scroll down to "Like" and "Share" your favorite pumpkin in our decorating contest. The post with the most "Likes" and "Shares" will win some serious bragging rights!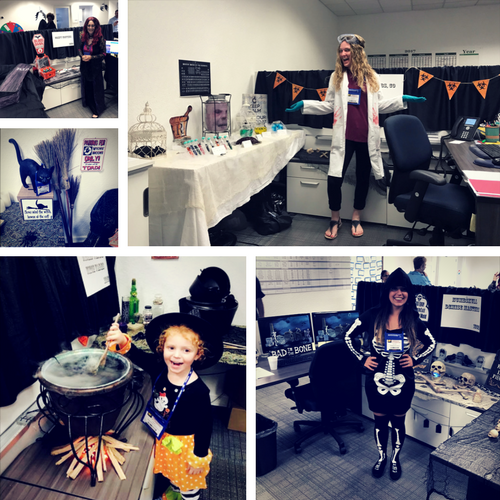 Our Pumpkin Contestants
1. Here for the Boos
2. Pumpkin Burger
3. Scary Pumpkins
4. Skeleton Crew
5. Defending the Castle - This one is a video so it looks blurry but we assure you it's fantastic, click here to view.
«

Back