Written by AGS, December 23rd, 2019
Each year, we give back to our community through charitable donations, whether it be near or far. We feel as a company it is incredibly important to give back. We try our best amid being a busy event partner to try to take the time to do right by those around us. We are fortunate enough to be able to service our community and are proud of the ways we do so each year.

As our President, Mark Garvey, likes to say,

"It's not what you gather, but what you scatter."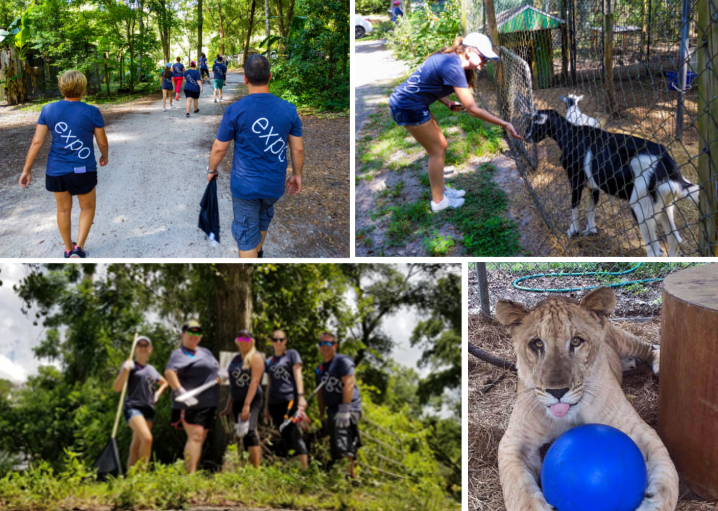 CARE Foundation

Back in July, we were fortunate to spare a day with staff from our Account Management department to give our time and elbow grease cleaning up at the CARE Foundation Exotic Animal Rescue. They do a phenomenal job caring for exotics abandoned or in need of care, including a young Liger (part lion and part tiger) named Chimera. We recently sent him a large birthday card for his 2nd birthday and enjoyed meeting him as he played about his area.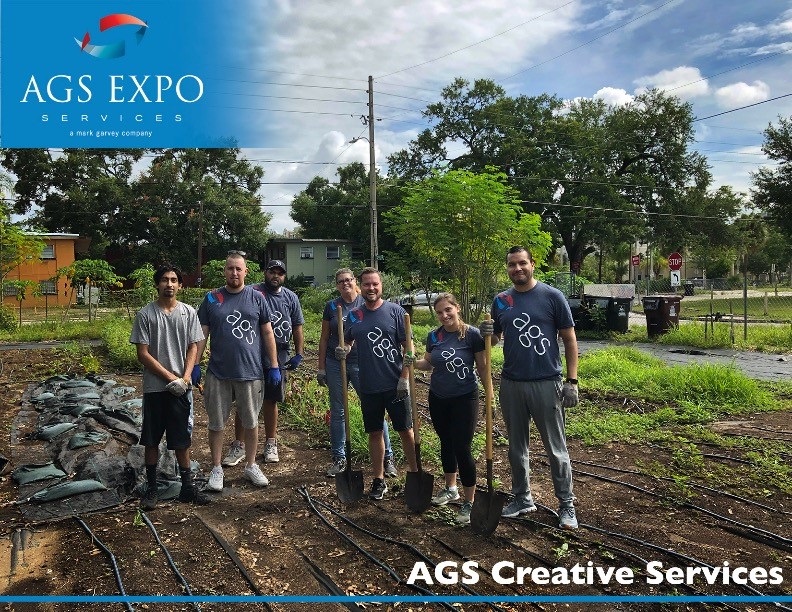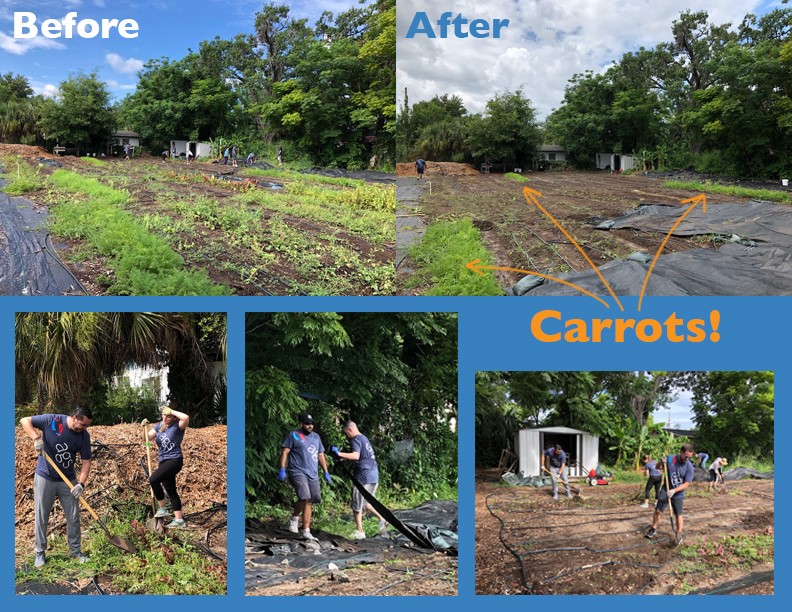 Fleet Farming

In June, the peak of Florida's Summer, some of our members some members of our Creative Services department took it upon themselves to visit a "food desert" – or an urban area that has little to no access to fresh vegetables. In these places, urban farms such as Fleet Farmlettes from organizations like Fleet Farming pop up where the community can come together and grow their own fresh produce. Creative Services lent a helping hand by cleaning up the farming area and replanting carrots for all to enjoy.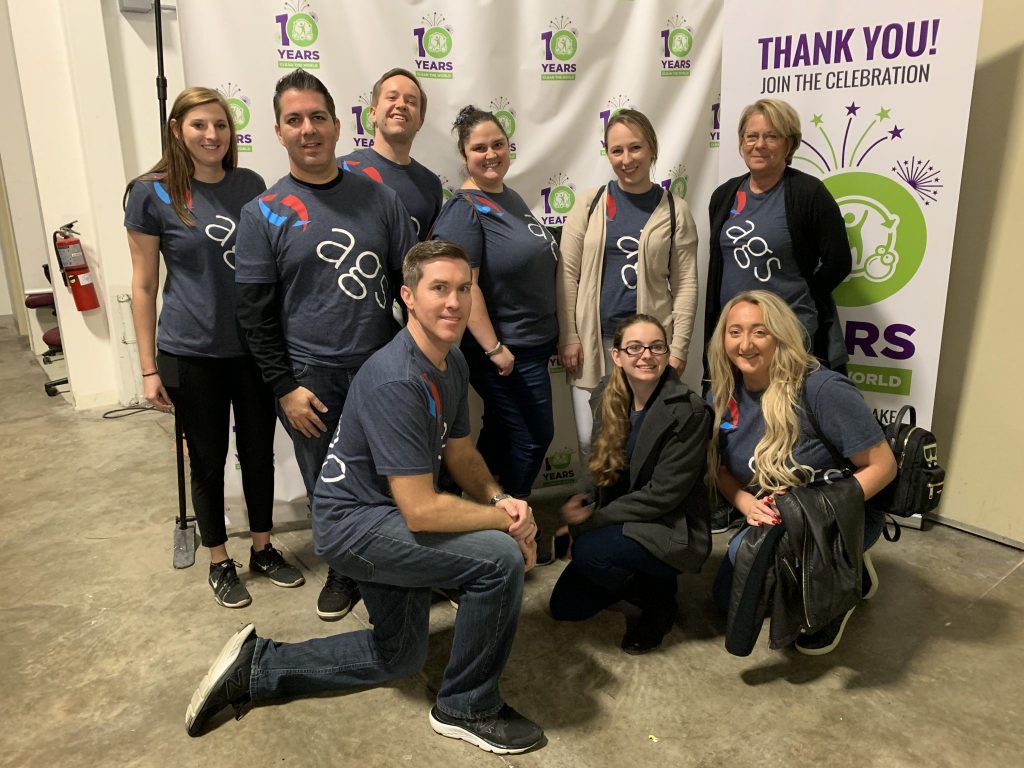 Clean the World

We've happily done work for Clean the World before, an organization that recycles used soap, cleans it, and gives soap to parts of the world where clean soap and water are hard to come by. We often take for granted what a privilege clean soap can be. Part of our Account Management team went out yet again to volunteer their time making soap and packing boxes to be shipped to those in need.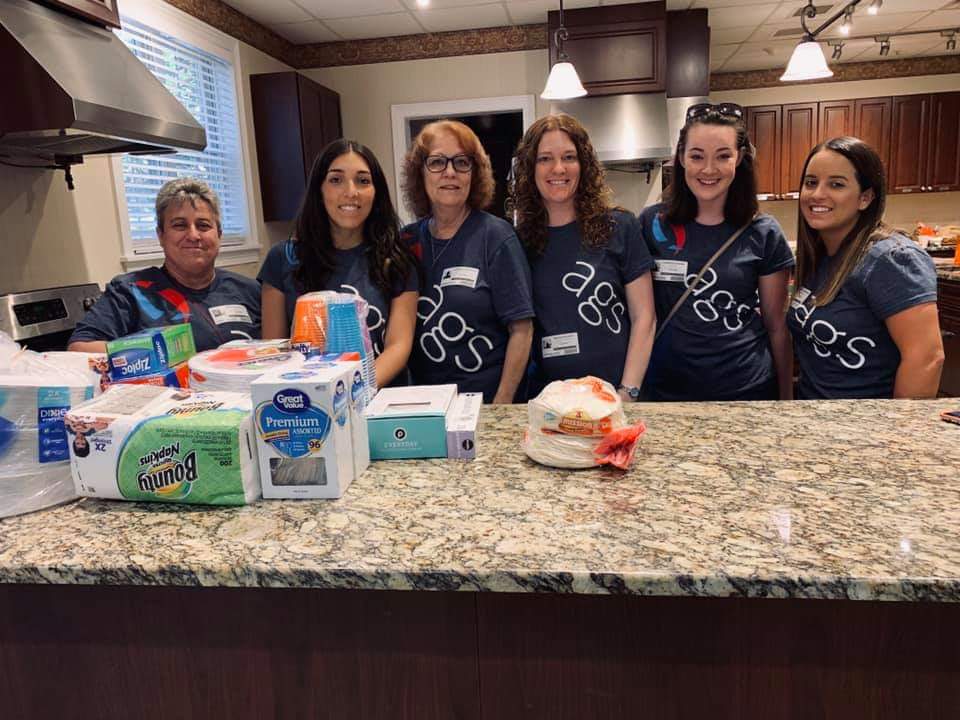 Ronald McDonald House

This time back in May, our Event Services team took to the local Ronald McDonald House to lend their services. The ladies of Event Services prepared a full meal for all those staying there to enjoy. They enjoyed giving back to those in need and building stronger connections as a team.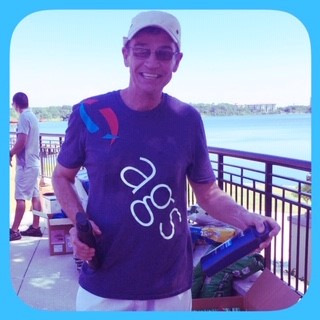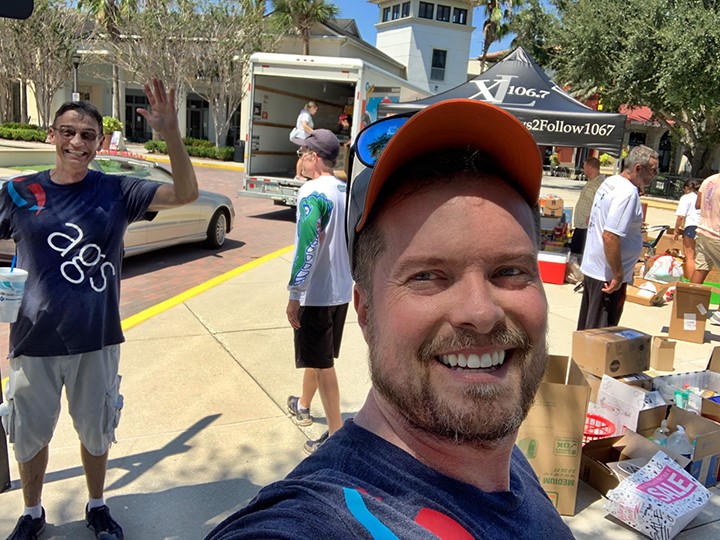 Hurricane Dorian Disaster Relief with XL 106.7

When Hurricane Dorian came to the Bahamas, it devastated hundreds of people and their homes as the storm hit the small islands. Members of our team went to visit the XL 106.7 food and supply drive to help work and donate. We took our own trip to Costco and delivered some much-needed supplies as XL organized round trip deliveries with local volunteer ships and helicopters.

Orlando's number 1 radio station, XL106.7 is collecting toys for less fortunate families this holiday season through their Baby DJ program. They have been collecting toys for the children living through the struggle of natural disasters and giving back to the Bahamas since Dorian happened, but have been running this program for well over 25 years.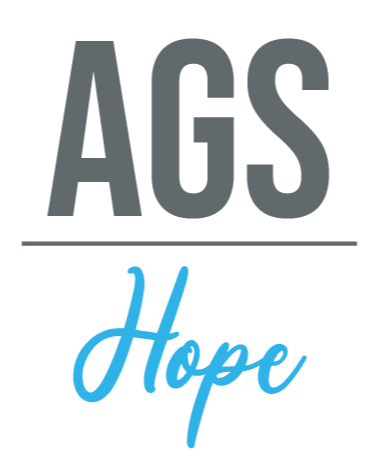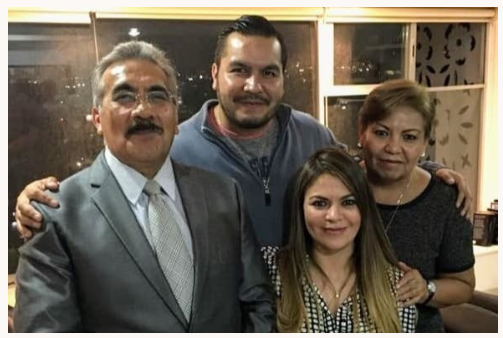 AGS Hope - Maria Luisa GoFundMe Campaign

AGS usually picks a charity that hits a little closer to home than most. We give to many organizations throughout the year, from World Central Kitchen to Pet Alliance of Central Florida, but this time was different.

Closest to us, our last charitable effort is unfortunately close to home as it involves one of our own. Our dearest Carlos, one of our amazing and talented 3D designers, has been his mother's rock as she was recently diagnosed with ovarian cancer after suffering two strokes and then heart attacks. Because of these conditions, they tested for cancer which unfortunately proved positive. Maria Luisa, Carlos' mom, is in the battle of her life and needs help.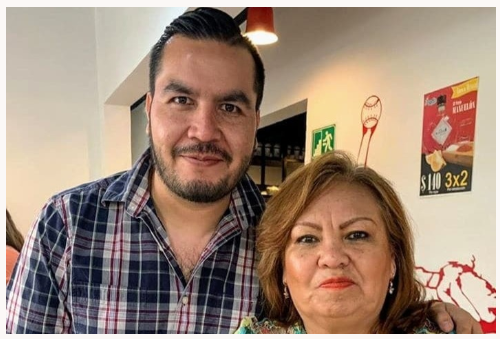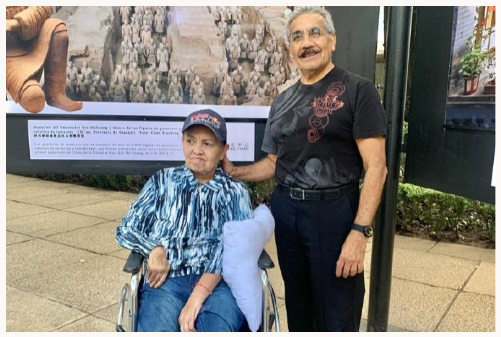 His mother lives in Mexico, so Carlos doesn't always get to be by her side. Carlos is a loving son and brother, and we knew when we heard the news what we needed to do.

Please consider donating what you can to the Maria Luisa GoFundMe campaign we set up with Carlos to help pay for medical needs. Health insurance is very different in Mexico than it is in the U.S. and paying for his mother's treatments has taken his whole family, but it just hasn't been enough. Many of us have already donated, and although he'll never ask for it himself, Carlos needs our help. Every dollar counts and goes directly to Carlos to use for his mother's medical bills, so please consider Carlos and his family this year as 2019 comes to a close.


Thank You & Happy Holidays,
Sincerely,
AGS Exposition Services

To Donate, please consider giving to these amazing charities and causes to make an impact this holiday season:
XL 106.7 Baby DJ Toy Drive                                          Maria Luisa GoFundMe Campaign
Ronald McDonald House                                                         The CARE Foundation         

«

Back