Written by Evan Garvey, December 3rd, 2018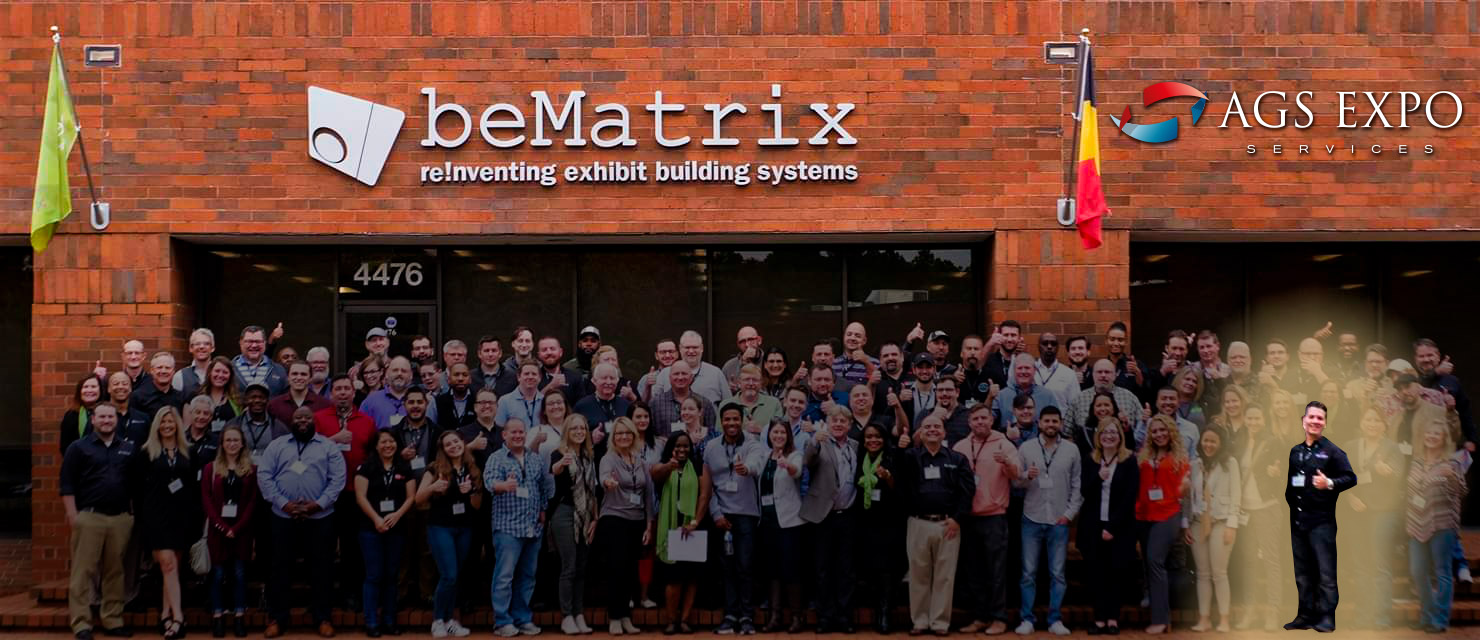 When the invite came to attend the fall training program at the prestigious beMatrix Academy, AGS jumped at the opportunity. beMatrix has revolutionized exhibit building system by combining the look of traditional exhibits with the benefits of modularity. Exhibiting companies can have a new look from year to year, all while staying within budget, because display configurations are now limitless -- thanks to flexibility and reusable nature of beMatrix frame system.
This was music to the ears of one of our leading exhibit specialist here at AGS, Omar Gutierrez. Finding cost-effective solutions for standout displays has become somewhat of a speciality for Omar, so sending him to the Academy was a no-brainer. Judging from Omar's reaction, he couldn't agree more:
I've admired beMatrix from afar ever since the company announced its impressive modular line of system, so I was thrilled to be able to learn first-hand how it all works. From the fast build-up and assembly to the clean design and long-life-cycle, the system offers so many opportunities and endless benefits for companies seeking a fresh look on the trade show floor. I love being able to offer exhibitors a wider variety of display choices that don't break the bank.
It didn't take Omar long to put his beMatix training to good use. Check out how this system gave long-time AGS client, The Producers Group, the functionality it needed (cool meeting rooms) and the clean modern look the company's brand demands.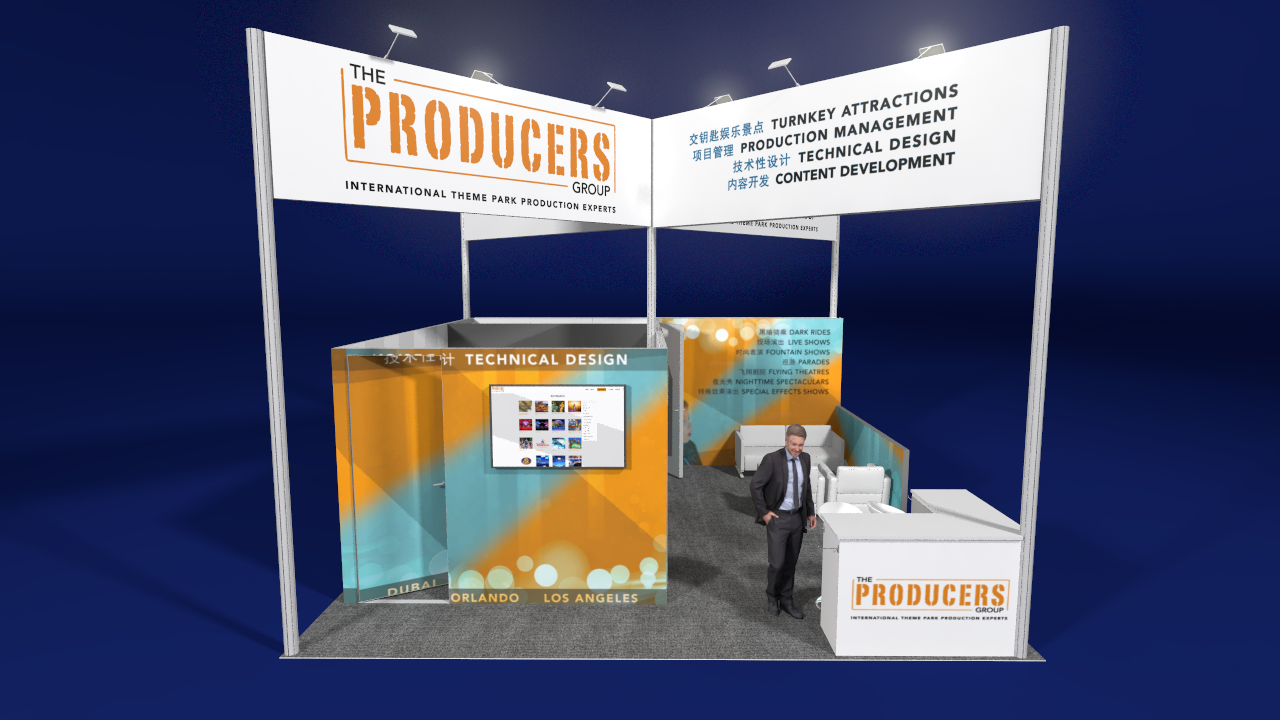 beMatix system is also a perfect solution for more traditional booth layouts, like this one from Talon Simulations.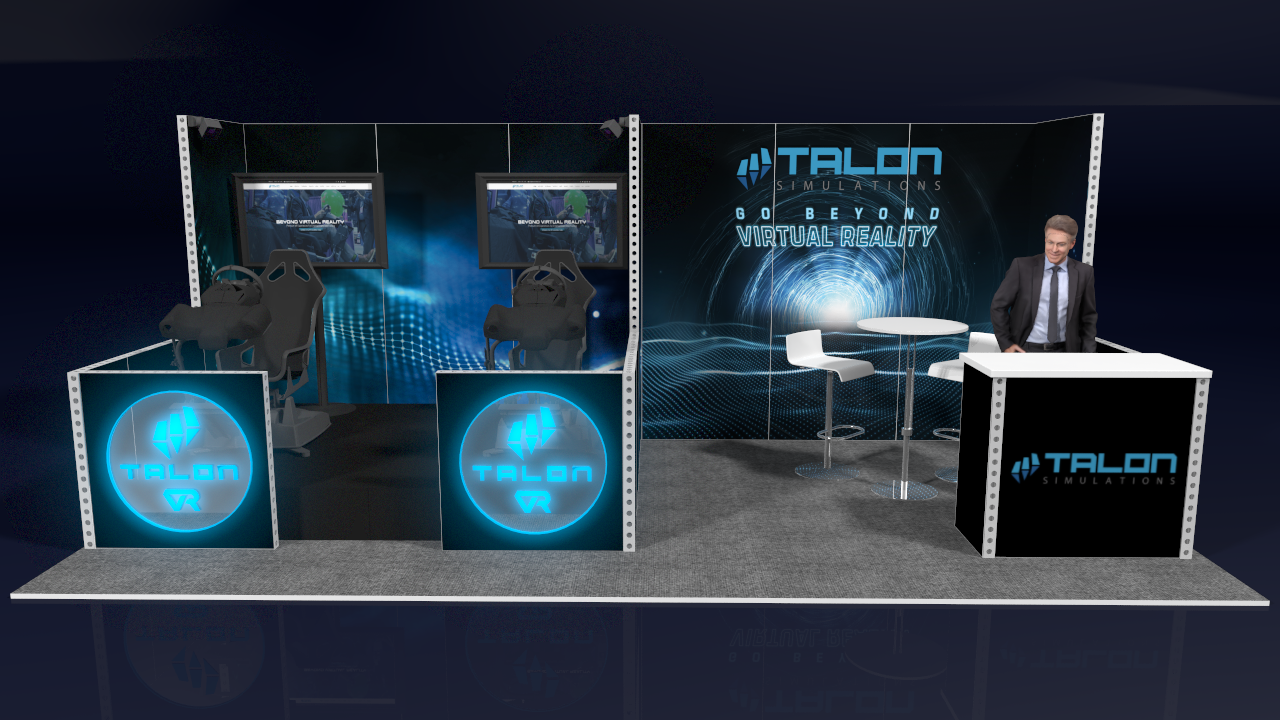 «

Back