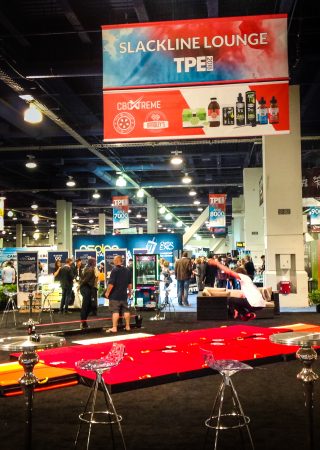 Written by AGS, June 4th, 2018
An event that achieves this trifecta is likely to have a big impact and leave participants with that holy grail of post-event feelings: glad to have attended and already enthused about next year's event. Creating memorable experiences for and between attendees, exhibitors and sponsors is an important part of the equation. But luckily you don't have to reinvent the wheel. Making the smallest enhancements can really elevate an event and create lasting impressions. Here are some pretty cool ideas that AGS helped implement on show floors the past few months.
Creating Spaces of Engagement through Education, Play, Networking & Charity
Gamification elements like arcade lounges, and eye-catching contests like this Charity Wheel, are great ways to get attendees to reach every corner of the exhibit hall and connect with exhibitors and sponsors they wouldn't have before. From slackline lounges and ping pong competition venues to state-of-the-art break out sessions, we had fun building out key areas of the floor that attracted and wowed crowds.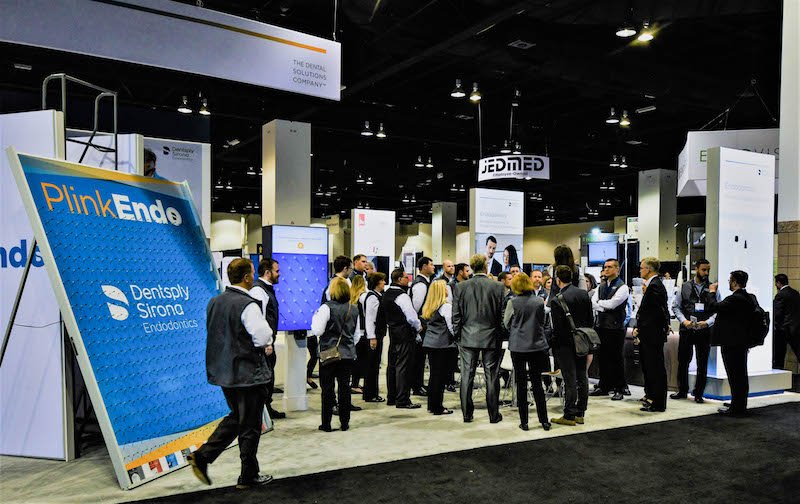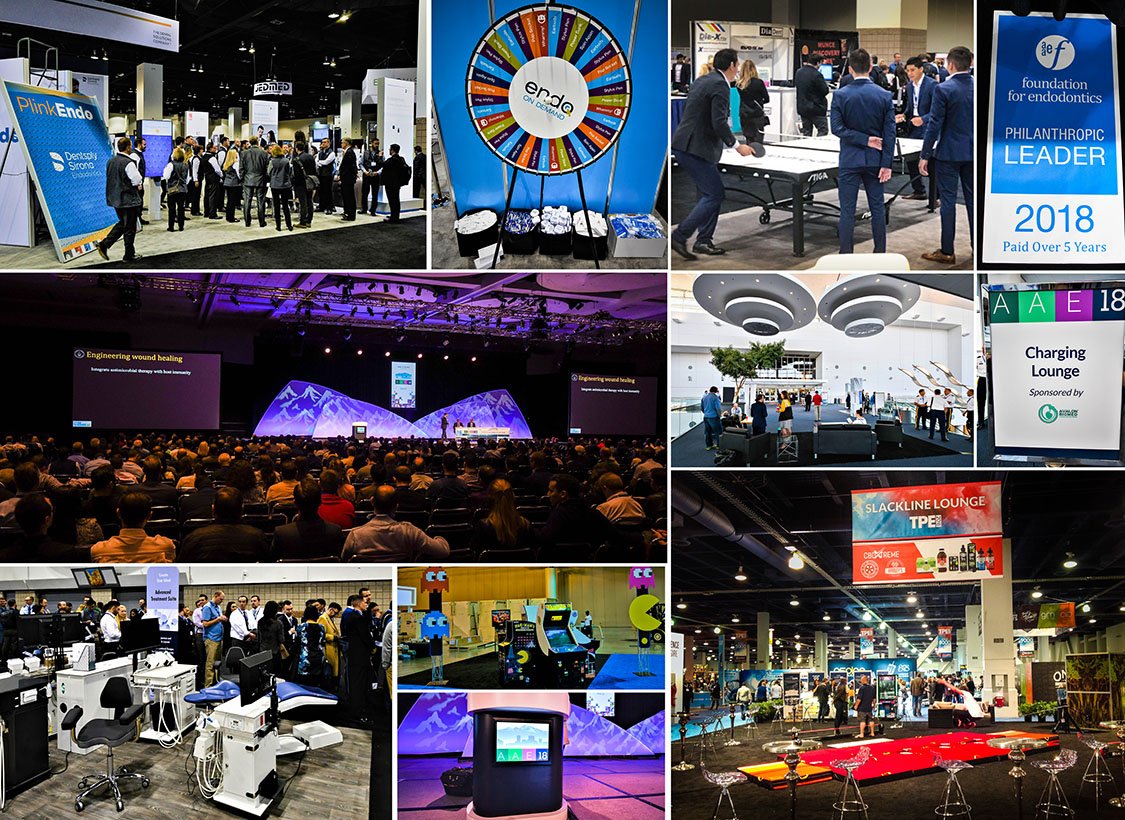 One of my favorite spaces was this 5 RV Charity Dental Lab where physicians from AAE 2018 donated their time and services to locales in need.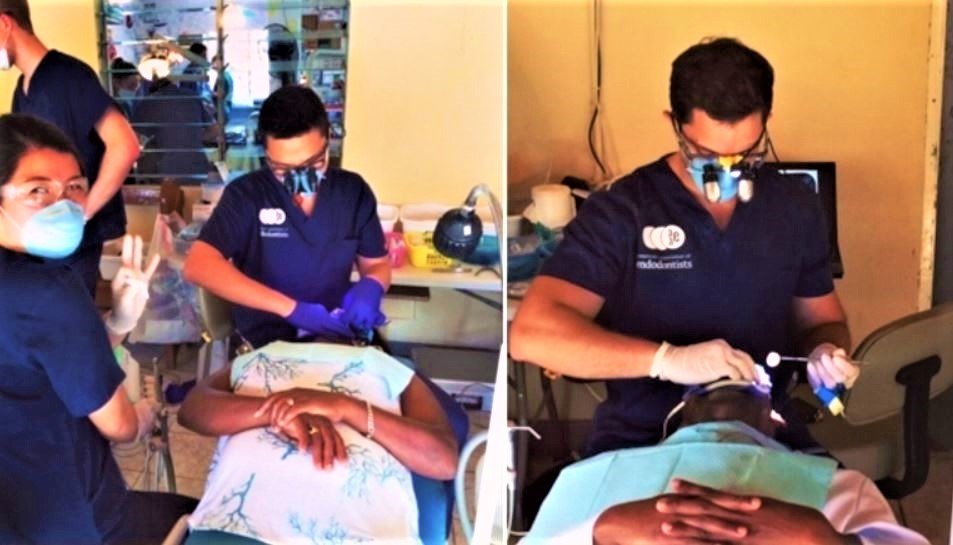 Event Decor Designed with Experience in Mind
Retro theming is one way to draw people in and achieve that cool factor that makes an event engaging. Elvis Presley adorned every inch of Southern Exposure 2018, with its "Where Produce is King" motif, and this 1950s-style drive-in, reconstructed on the floor of RFMA 2018, was a crowd-magnet and social hub.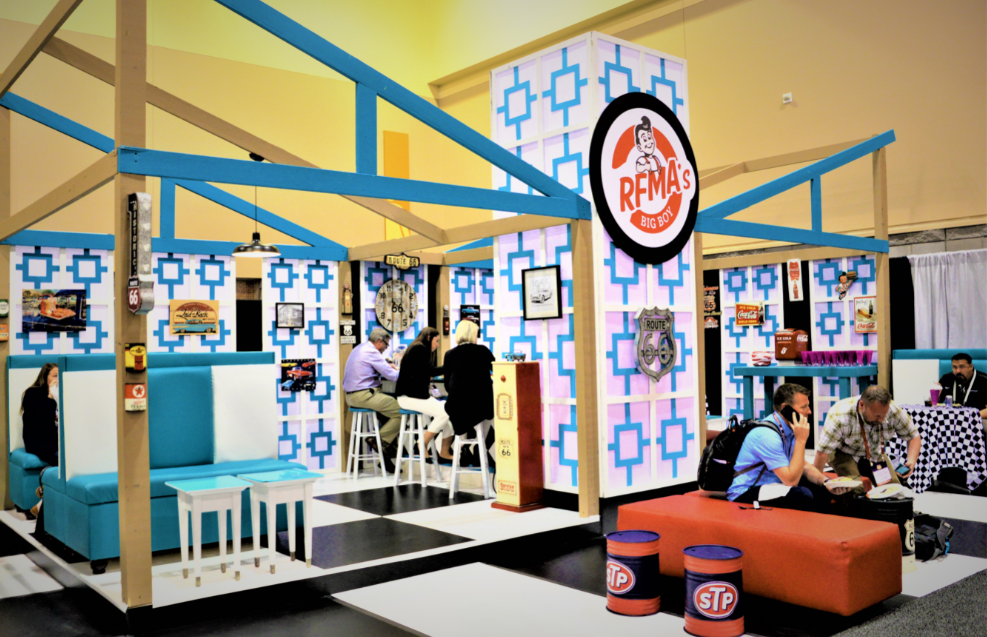 "Bringing the Outdoors In" is another approach to styling your event and a surefire way to create an immersion experience for participants. This was the inspiration behind our new suite show structures, from entrance units to council walls, newly designed to showcase the visual splendor of panoramic cityscapes, impressive skylines and iconic architecture.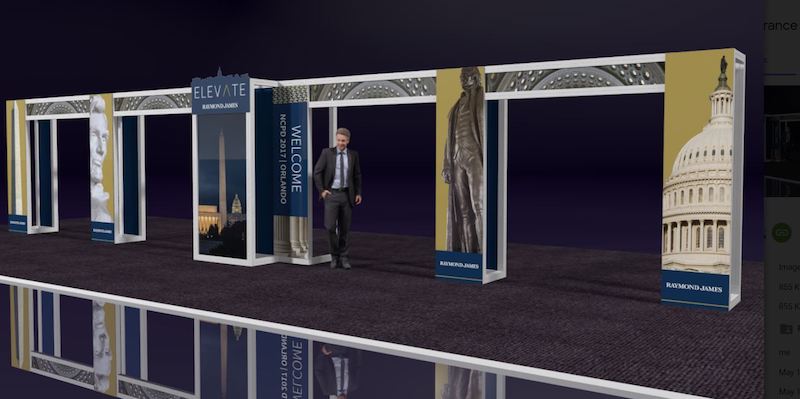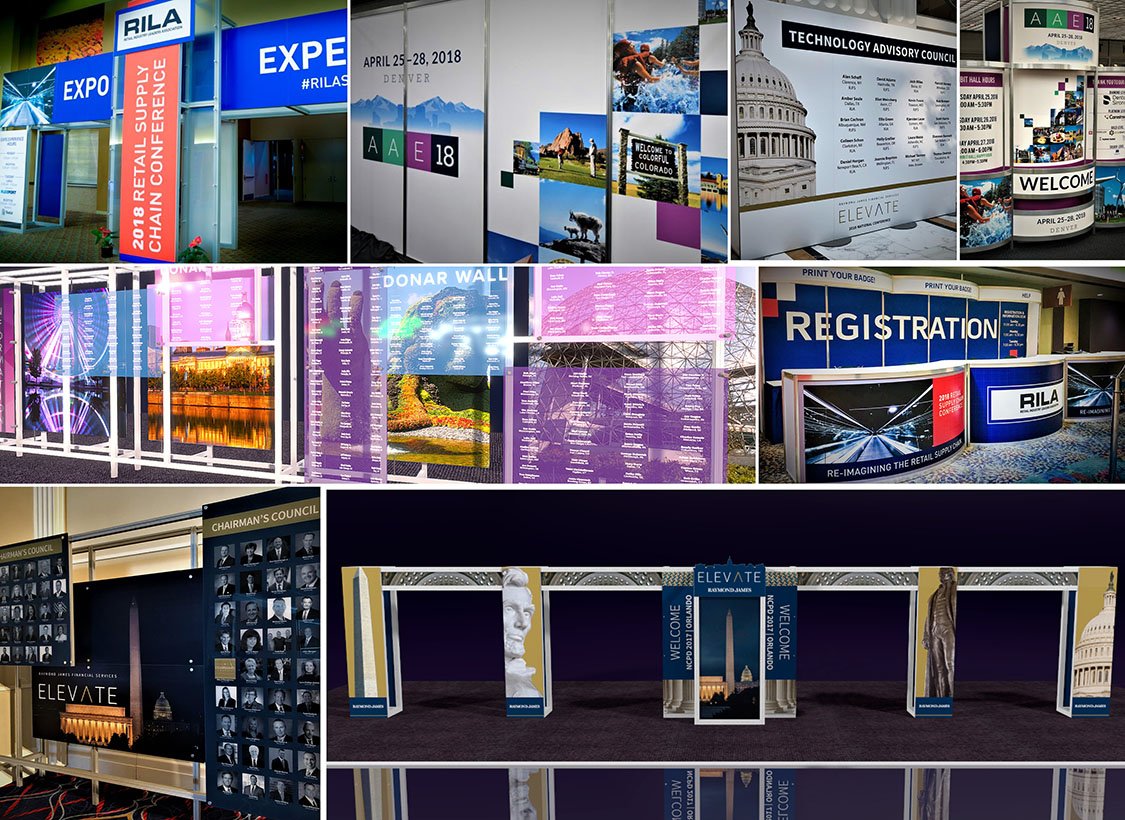 Customized Elements to Reinforce Your Message
There's no better way to grab an audience's attention than with custom decor, structures and props that reflects your brand, show themes and meeting objectives. From unique product showcases to a Meet the Press-style round-table desk and an open-concept sponsorship wall double the normal size, our creative services team sure did create some stand-out pieces that got people talking.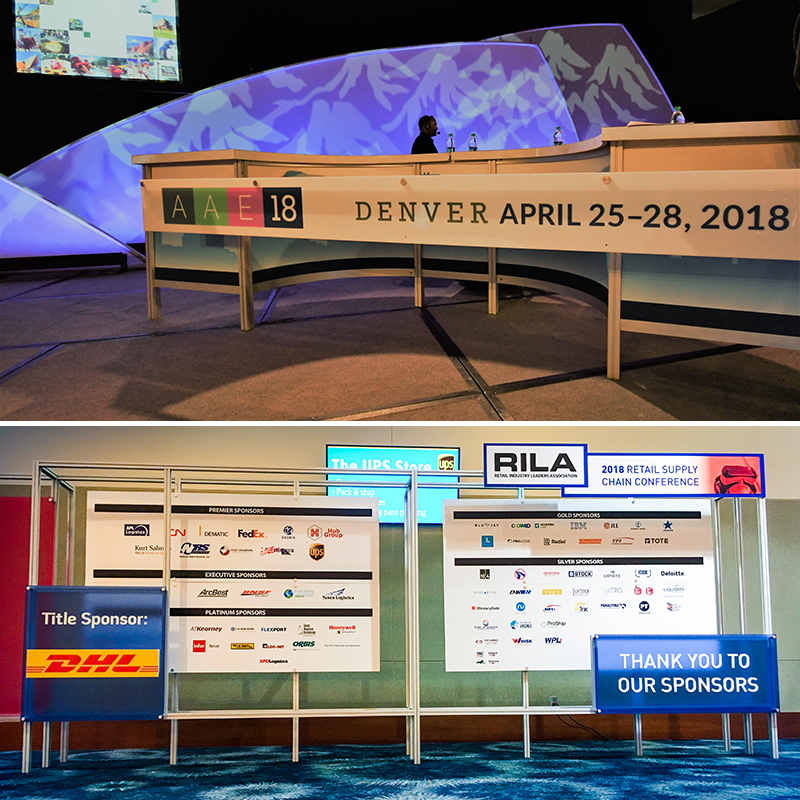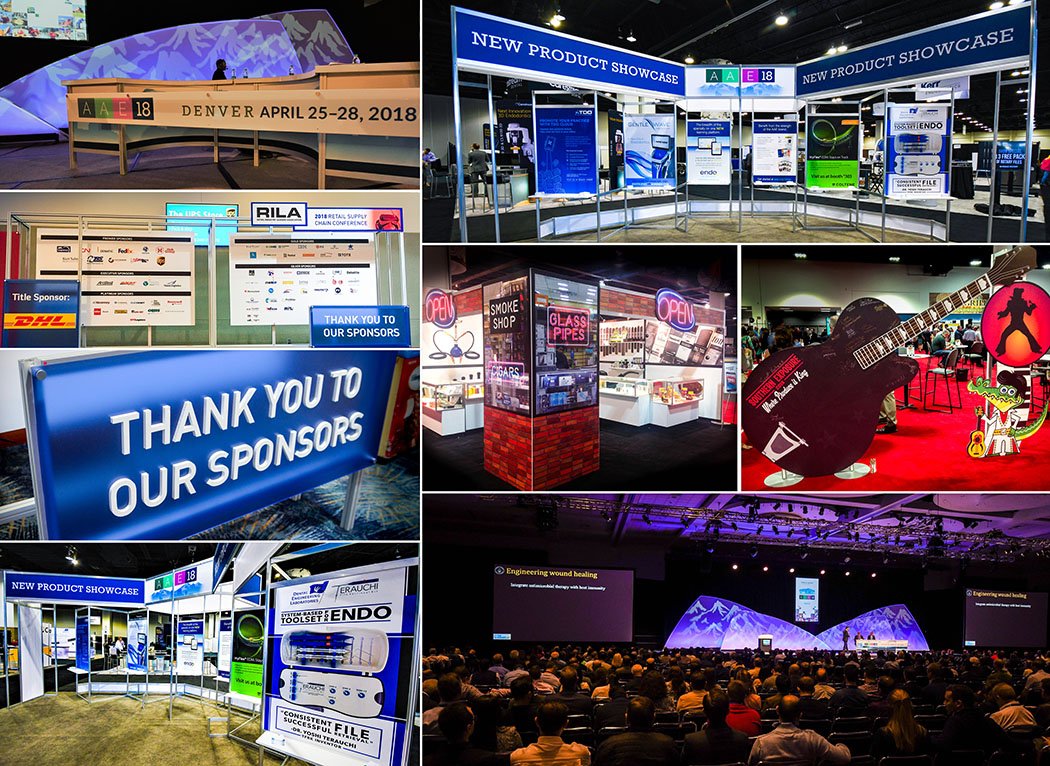 The 2018 Florida Water Resource Conference illustrates how great branding is all in the details, and how purposeful event design can play an important role in that process. Click here to see how adding curves lines and cascading elements to this year's system and signage highlighted the show's water preservation agenda and served as a visual reinforcement for those entering the show floor.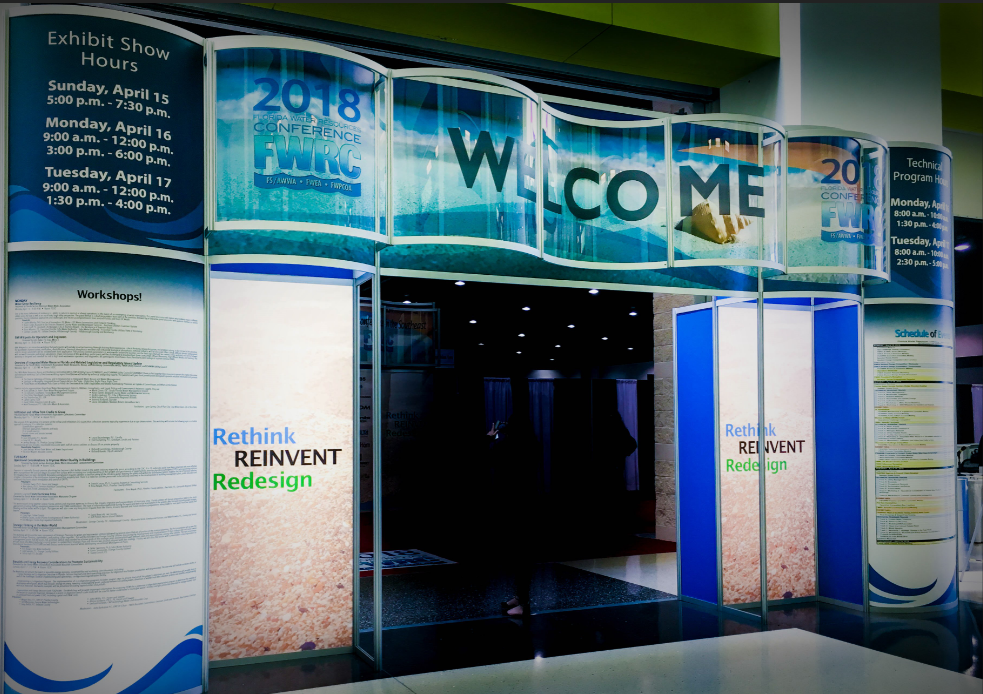 Using Tech To Connect
Technology is beginning to play a huge role in today's events, especially event apps like the one we built below because they allow attendees, exhibitors and sponsors to connect based on common interests and networking goals.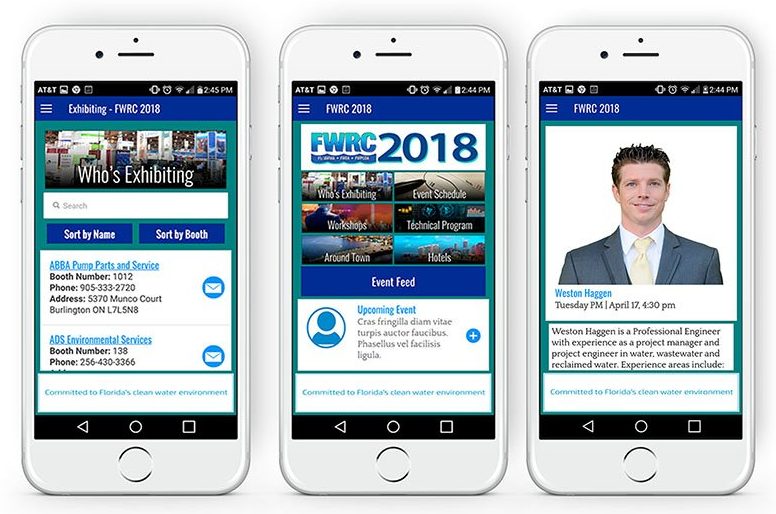 We also expect social media feeds, and other social media-based platforms, will become more of a staple on the show floor and throughout the event venue . Tools like the one we designed for an event earlier this year (see below) have the ability to foster instant communities that create sustained interest in events beyond the show walls.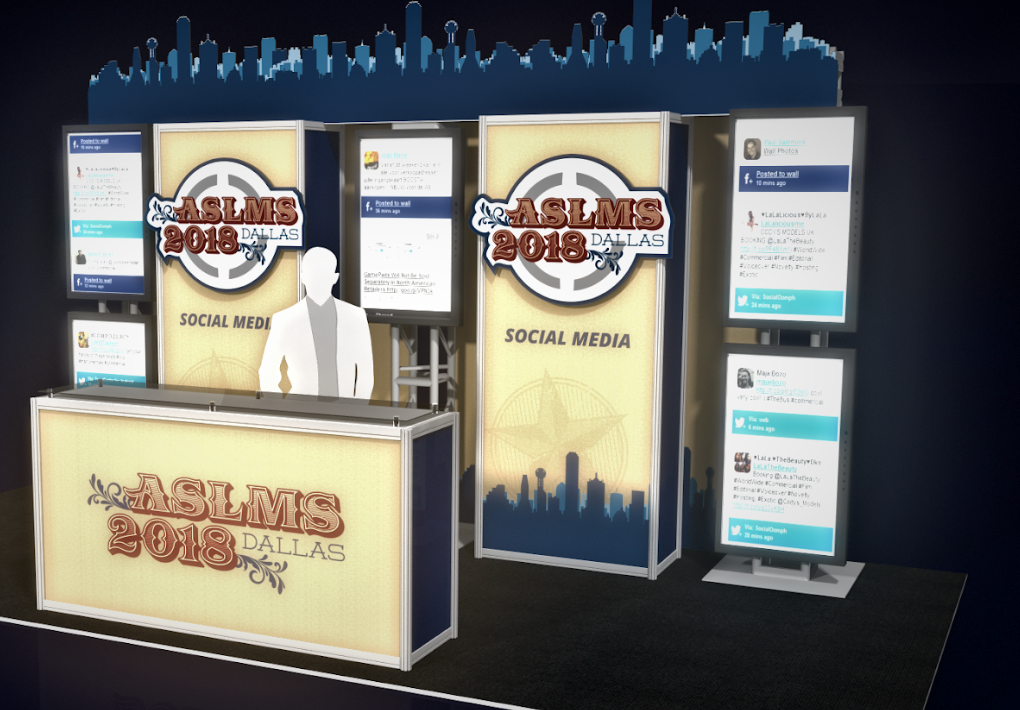 «

Back