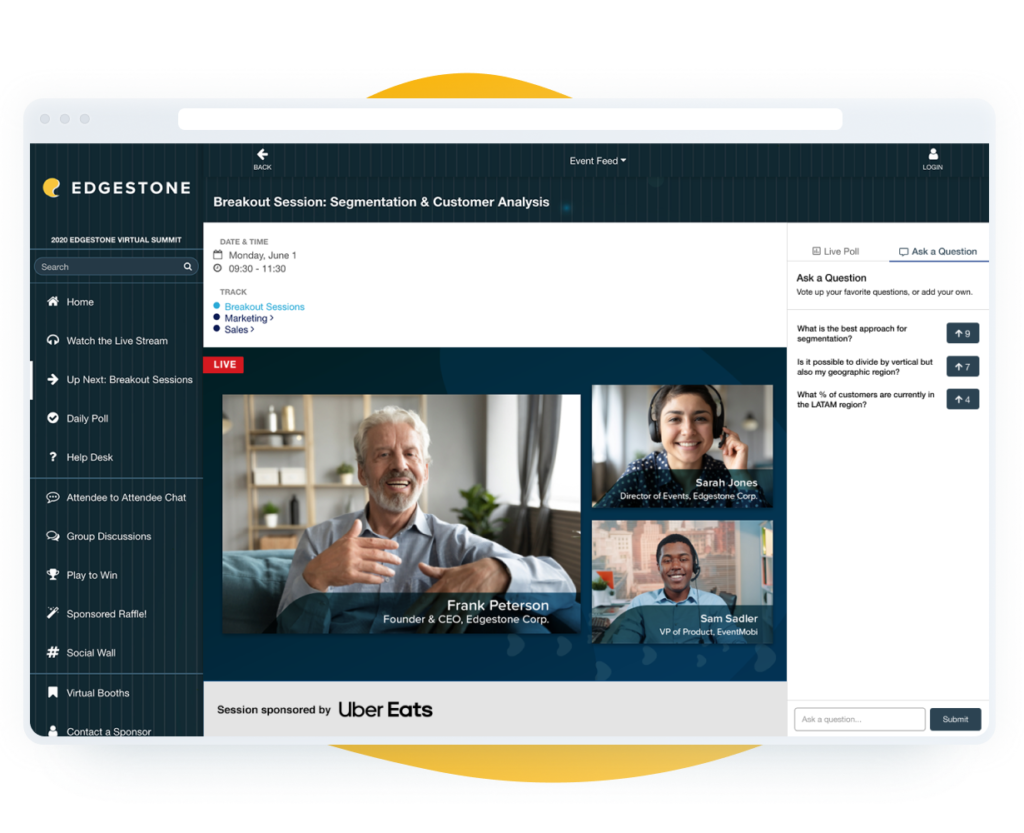 Your End-To-End Solution
From monetization to livestream production, we've got you covered
The right mix of technology and services to create a virtual conference that glues attendees to their seats. Standard webinars and livestreams are a one-way conversation. With EventMobi, your virtual event turns attendees into active participants.
Event Marketing for Virtual Conferences
Build your website, manage registration and drive ticket sales
Customizable event websites
Flexible registration forms
Gated access based on ticket type
Payment management
Email marketing
Social media dashboard
Integration with Salesforce, Hubspot, etc.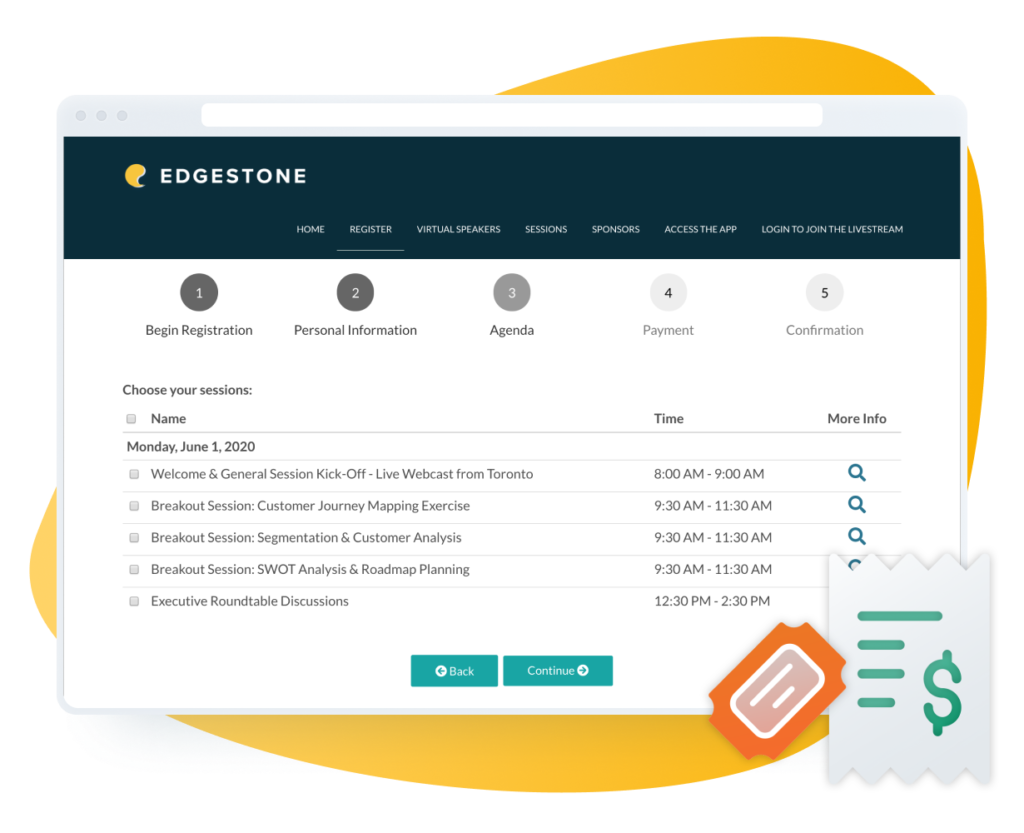 Virtual Event Space & GoLive! Professional Services
Impress your attendees with the most engaging virtual experience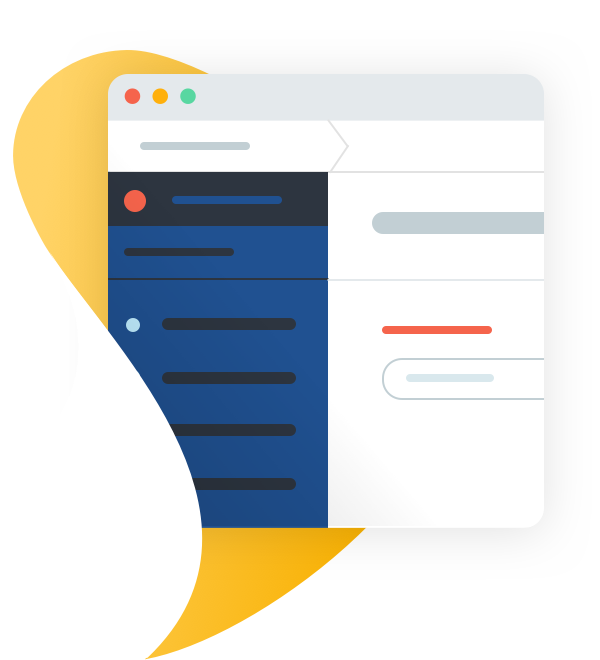 Virtual Event Space
A simple and intuitive platform that allows attendees to easily access livestreams and presentations, and make connections with other attendees and sponsors. Engage them with live polls, raffles and gamification challenges, and create valuable 1:1 or group networking opportunities.
Accessible on desktop and mobile
Self-serve or fully supported setup
Connect any video conferencing tool
Fully customizable: over 120 features
Networking and engagement tools
Virtual exhibitor booths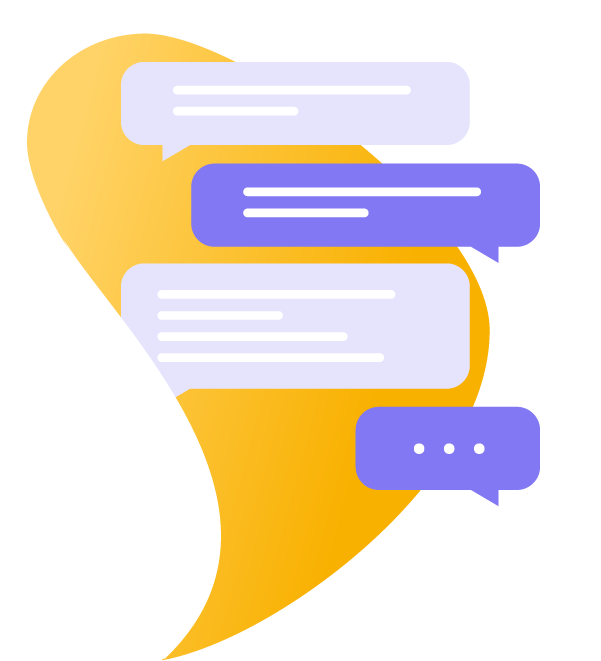 Award Winning Support
We're here to help you plan and launch the highest quality virtual or hybrid event. Our pro services team can help you manage the show flow, line up your speakers, and answer attendee questions so you are free to focus on the perfect online event execution.
Pre-event & live support for organizers
Show flow and content management
Live speaker preparation
AV setup and internet quality check
Live support for attendees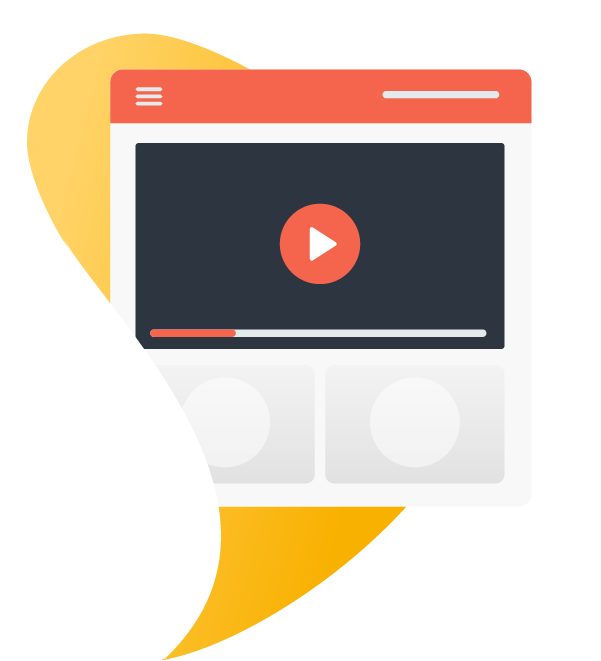 Professional Production
Say goodbye to boring webinars. Let us help you enliven pre-recorded videos and speaker livestreams with everything from B-roll footage, custom graphics and sponsor messages. Switch live between speakers, slides and polls to keep your audience immersed.
Keynote and session livestreams
Consecutive simulive streams
Concurrent breakout sessions
Pre-recorded video management
Text and graphics overlays
Turn Your Online Attendees Into Active Participants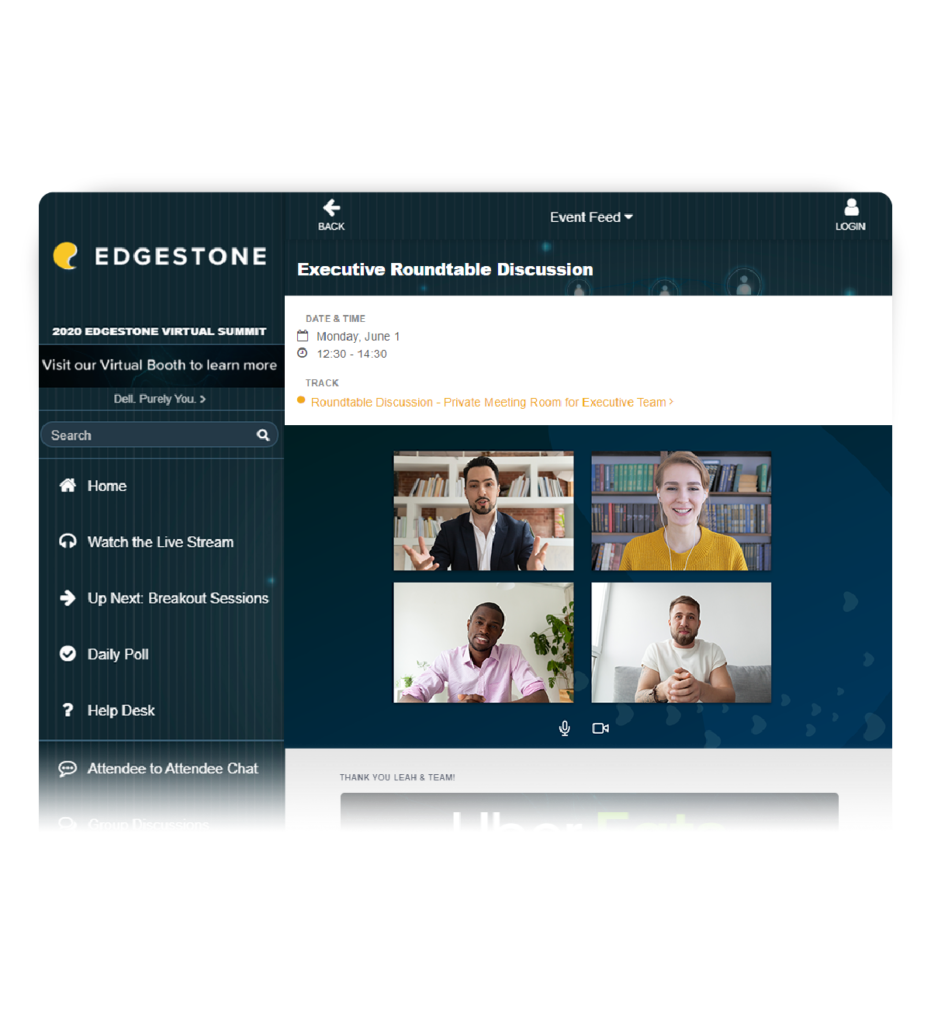 Video Round Tables
Create high-value round table breakouts by offering gated access to curated, live video group discussions.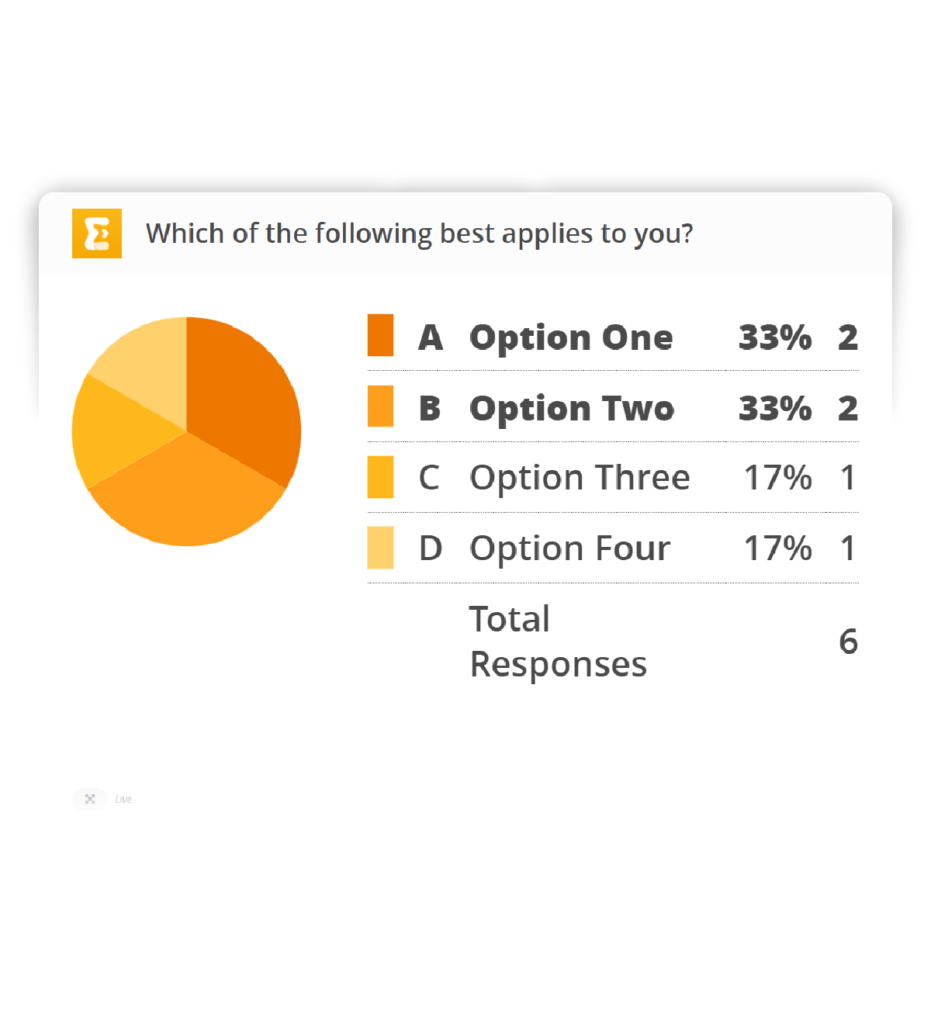 Live Polls & Surveys
Empower attendees to engage with speakers in real-time by giving feedback during livestreams, then share the results live.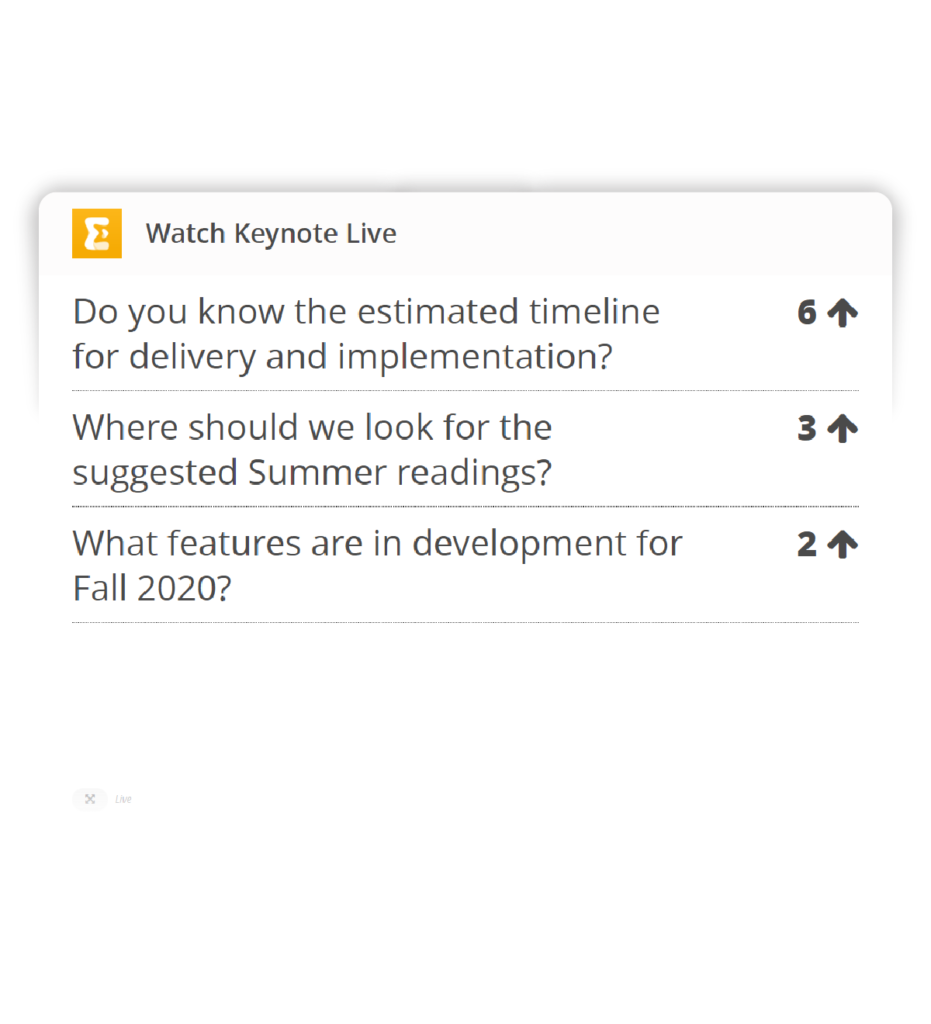 Session Q&A
Real-time and moderated Q&A during livestream or simulive sessions will ensure the right questions are seen to drive the conversation.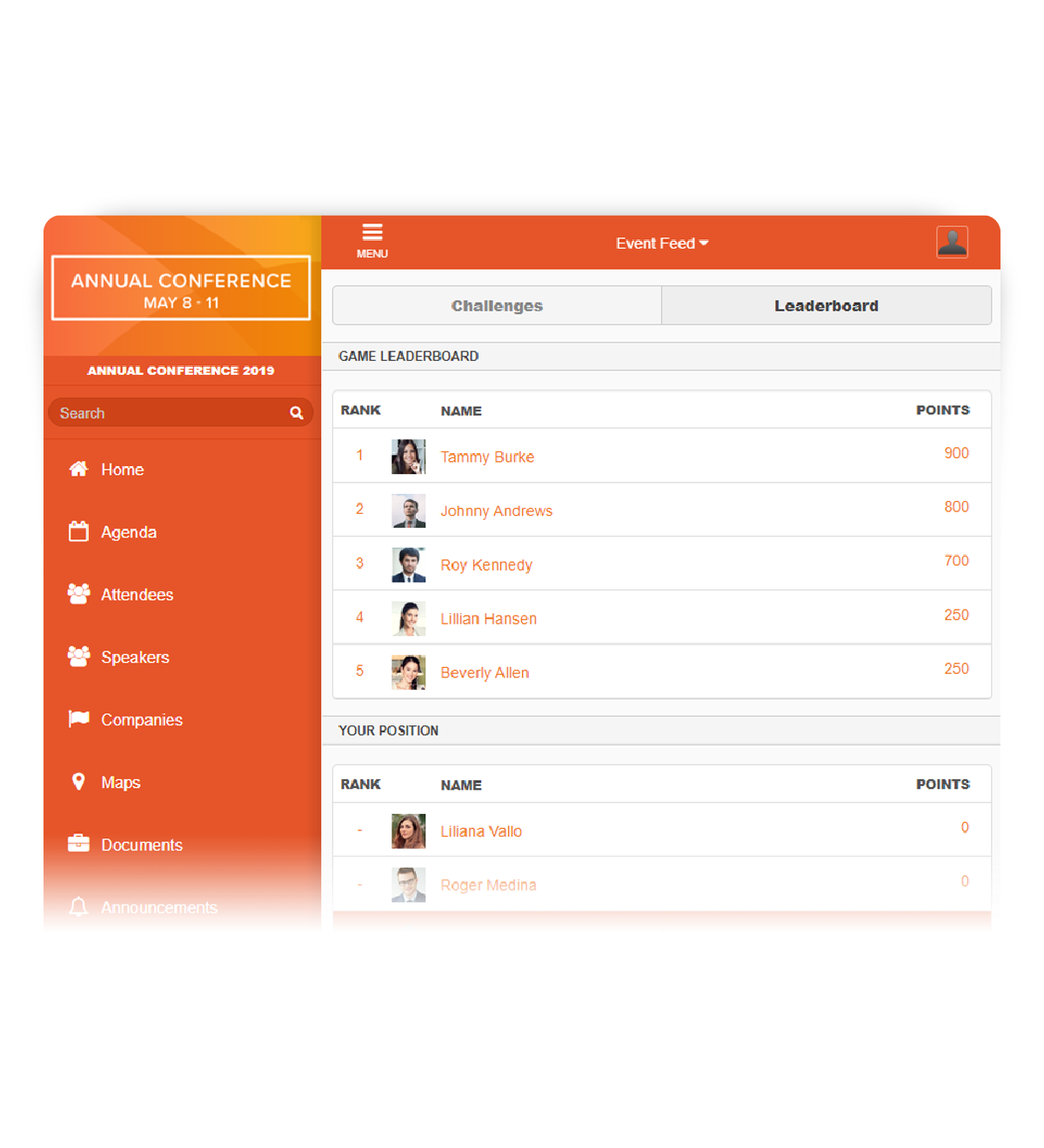 Gamification
Create fun challenges to increase participation during sessions and with sponsors; showcase top scores on a leaderboard.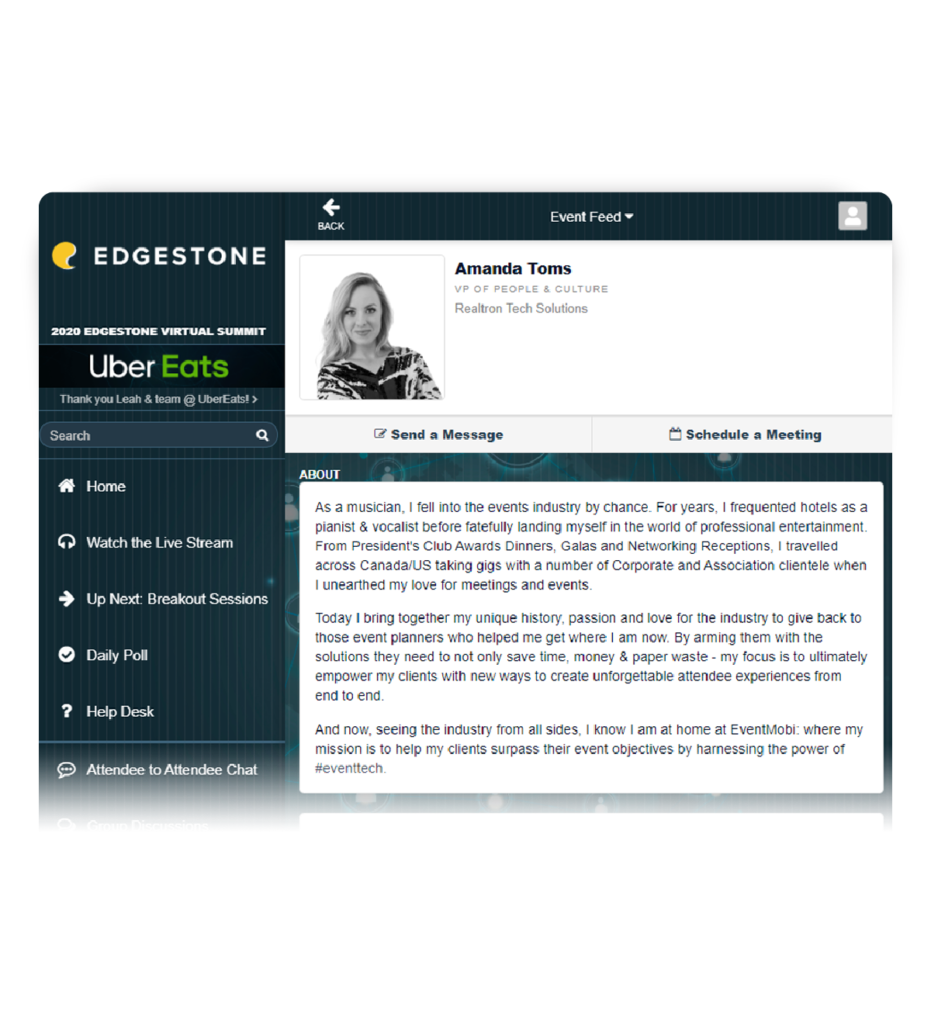 Networking
Attendees will be able to create detailed profiles and connect via 1:1 chat and in curated group discussions.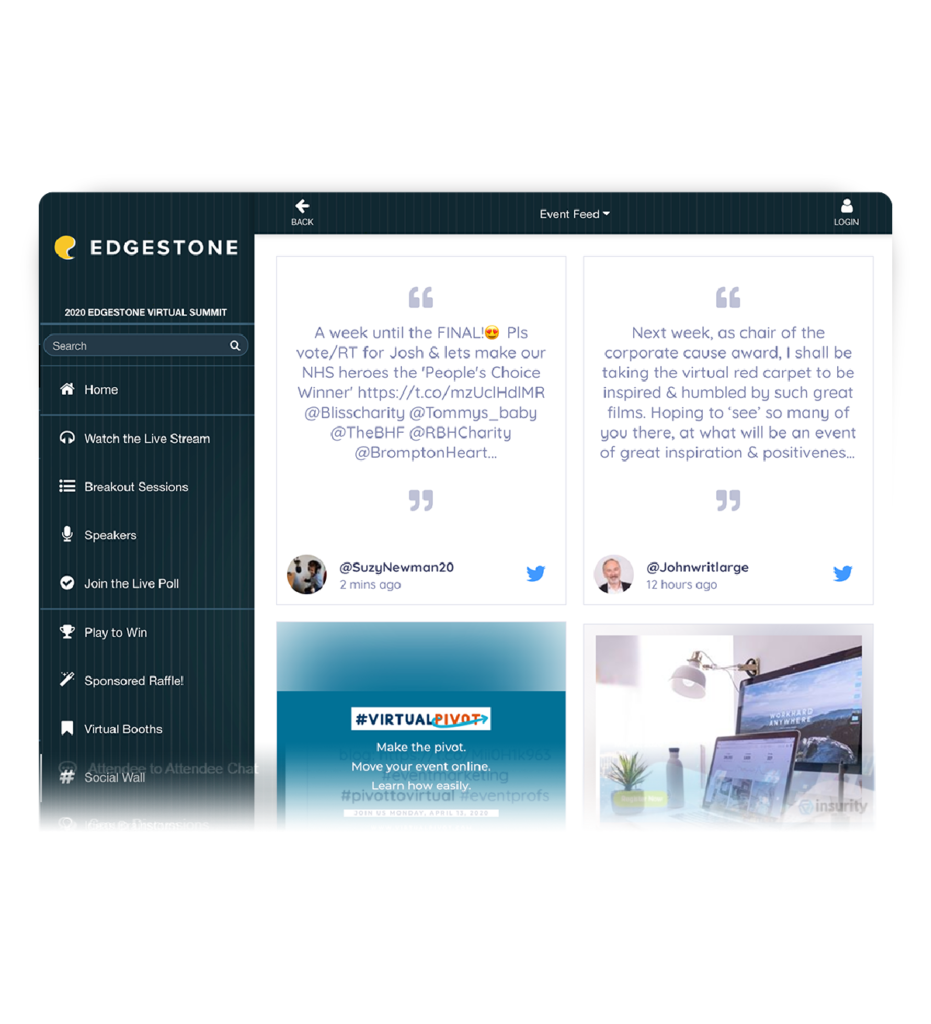 Social Media Wall
Help your attendees connect with each other and share their thoughts and experiences by livestreaming their social media posts during your event.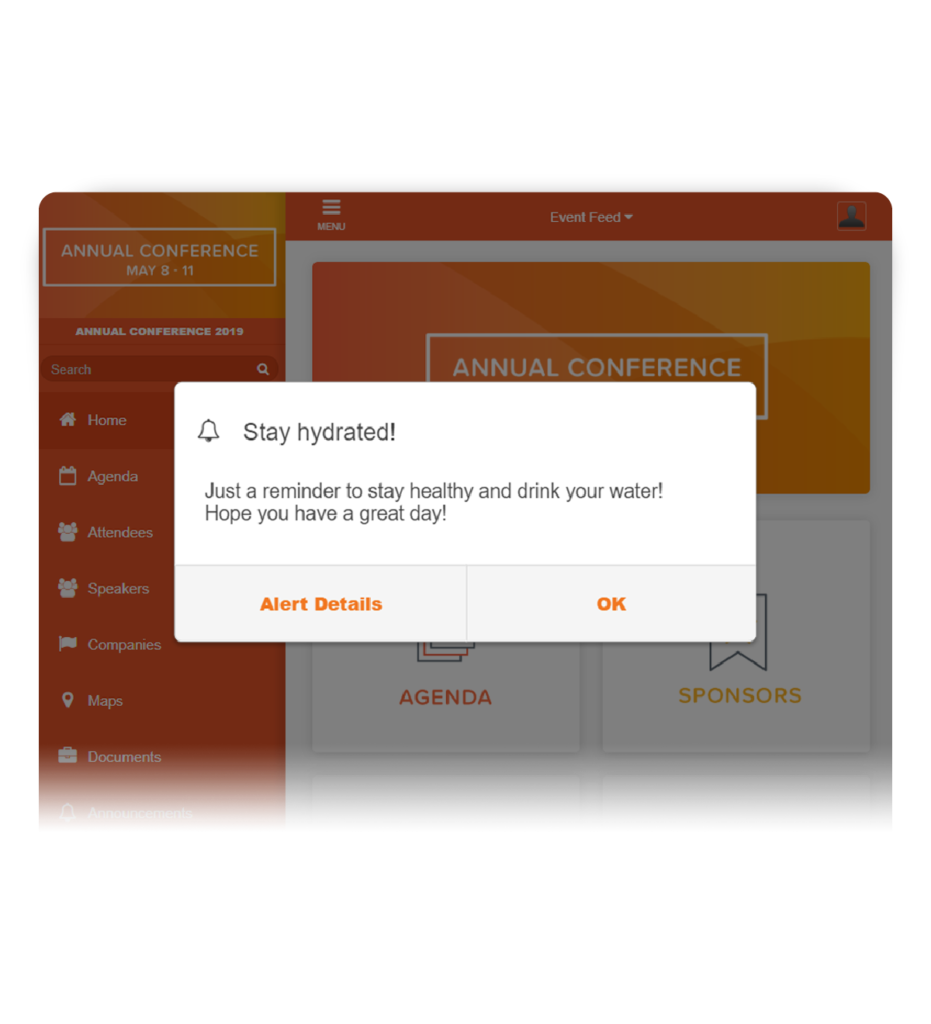 Targeted Push Notifications
Ensure the right people get messages at the right time by sending targeted push notifications to groups of attendees or speakers.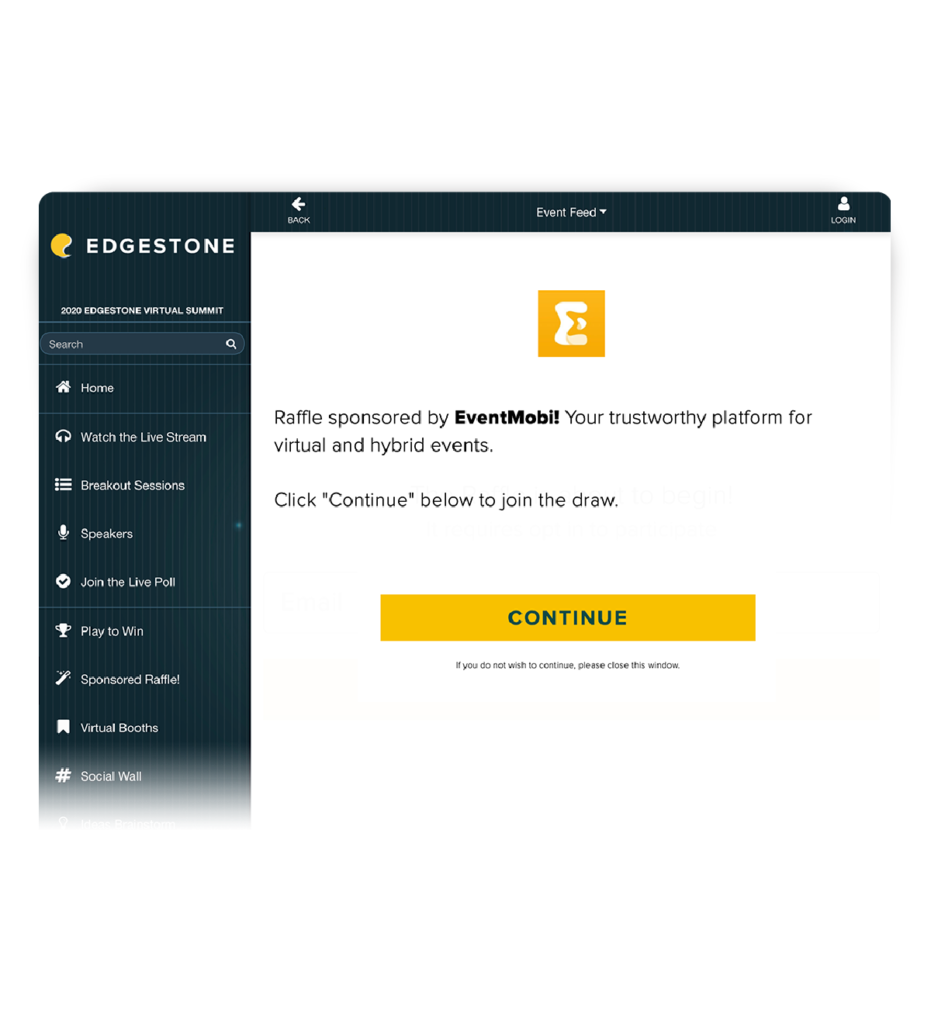 Live Raffle Prize Giveaway
Promote your sponsors by running real-time raffles at the start of your sessions to excite attendees and encourage attendance.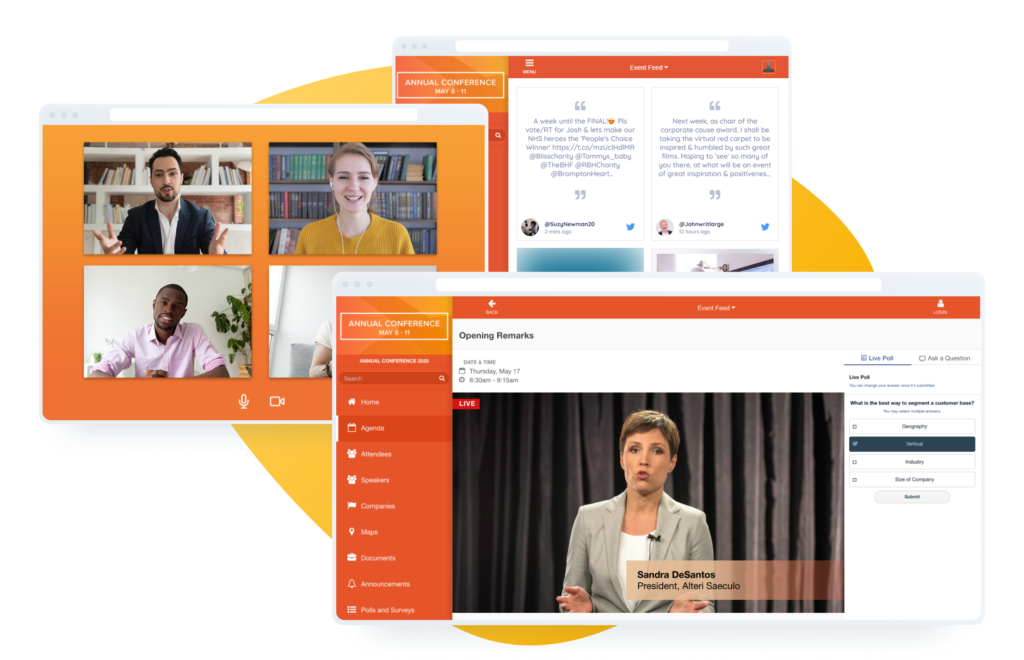 Flexible Platform, Hybrid Ready
Our flexible end-to-end platform is the most customizable on the market, and works together with your tech stack to deliver a seamlessly integrated experience. Easily pivot from a fully remote to hybrid event as travel and health restrictions change.
Single platform means you are hybrid ready
Easy to build and manage, or let us do all the work
Integration with Salesforce, Marketo and more
Enterprise-grade security for private video distribution
GoLive! Professional Services
Your Virtual Events Team
Great online events must be more than just a webinar. From LiveStream production and remote speaker support, to professional video editing post-event, our Professional Services Team will help you plan and execute the highest quality virtual or hybrid event.
Virtual event strategy and planning sessions
Speaker and exhibitor management
Greenroom and live concierge for speakers and hosts
Pre-recorded, livestream and simulive session production
Post-event video editing
Quality production with sponsor banners, title cards, text overlays
Live production by dedicated show directors
Extended AV partner network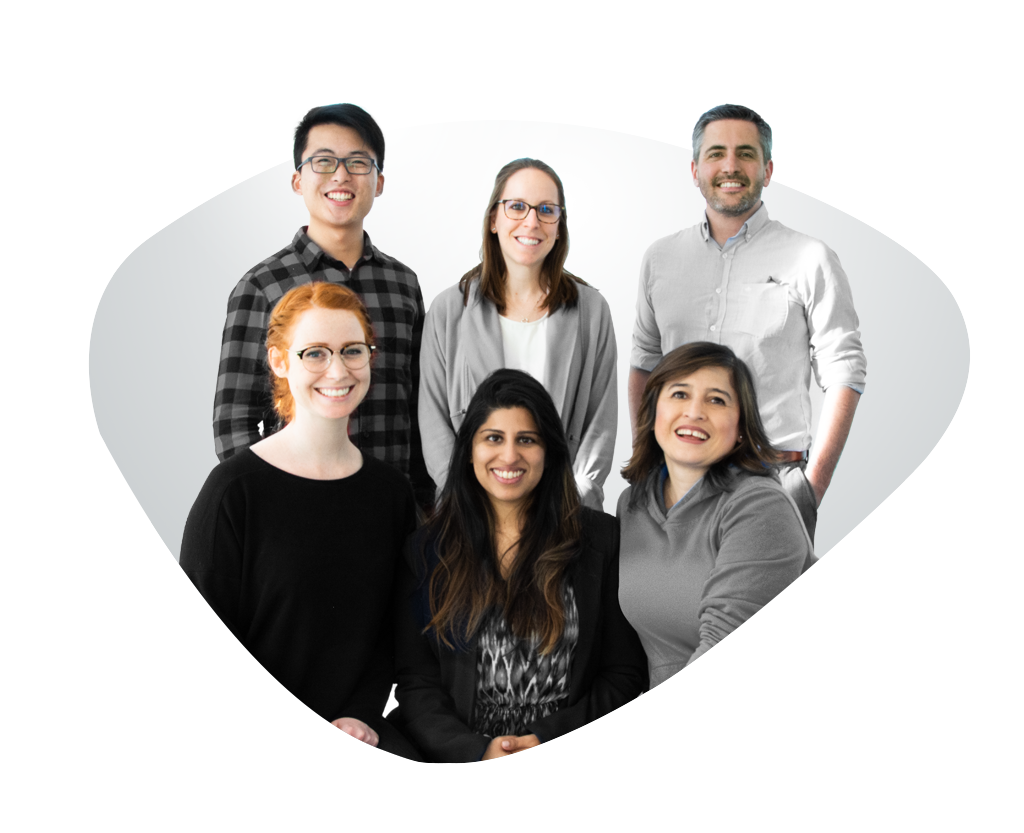 Customer Feedback
The Best Reviewed Event App Platform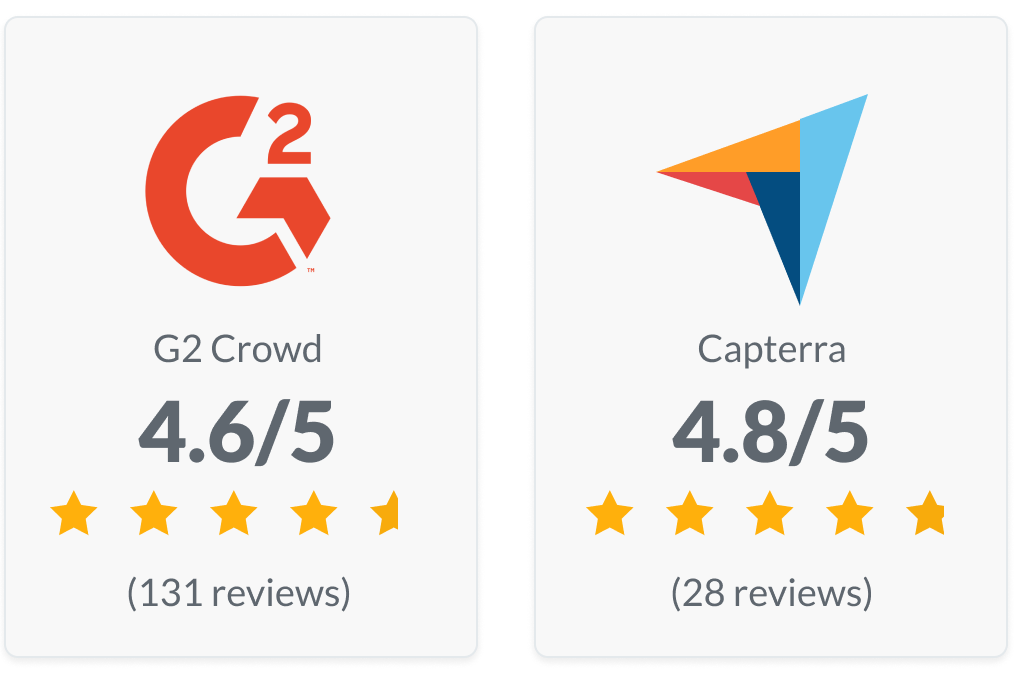 "Eventmobi has been great to work with: flexible, helpful, professional. Nothing has seemed to be too much trouble. And Alex was a great help on the ground...."
Shannon Wadsworth
Gowling WLG