TPE 10×10 Cost Effective Booth Solutions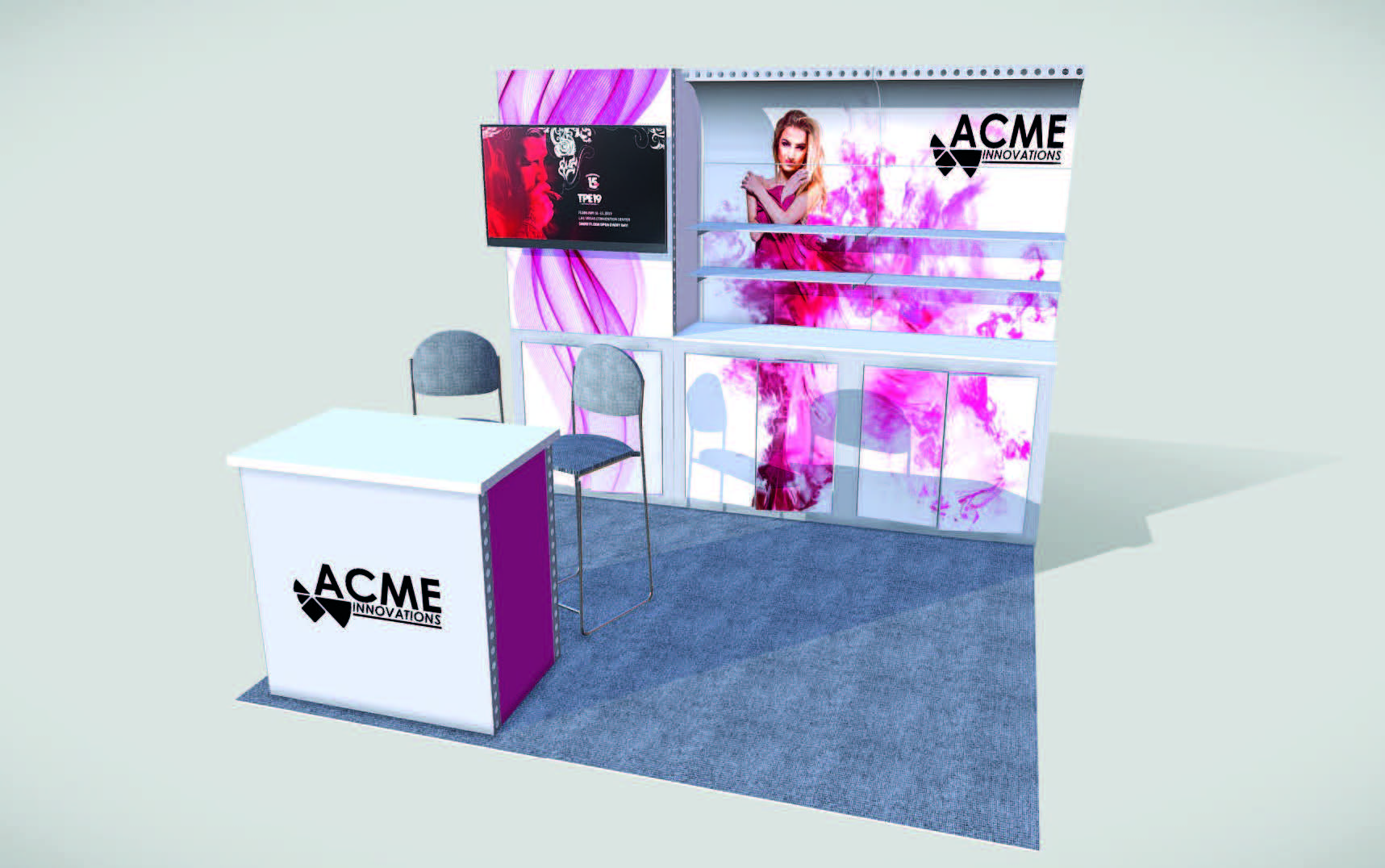 10×10 Embark A
Our Discounted Price: $3,936 Plus 20% Off First 200 Lbs of Drayage
PRODUCT DESCRIPTION
Backwall area for branding
4 shelves for product display
3 under cabinet storage
1 area for additional branding or optional TV monitor
1 custom graphic counter (1m x .5m x 42"h), with storage & sliding door
2 padded stools
10'x10' standard carpet
Labor for booth installation & dismantle included
TV monitor is for placement purpose only. Want a TV for your booth? Let us know what size you need, and we'll get you a quote today!