Make Your Booth HOT…Custom Displays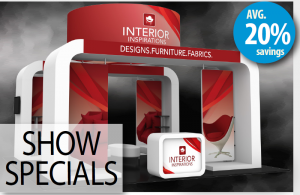 Upgrade your booth with an exciting new look. As your official service contractor, our team offers affordable custom displays that will set your booth a blaze. Order today today to find out about our special offers.
Whether you're interested in our 10'x10′, 10'x20′,  20'x20′ or custom options, just reach out via phone or send us an email.  We'll send over a quote & information on how best to order additional services for this year's show!
Call Nicole at 407.219.3908 or email clynn@ags-expo.com for more information.
** START YOUR ORDER BY THE DEADLINE- DEC.15TH