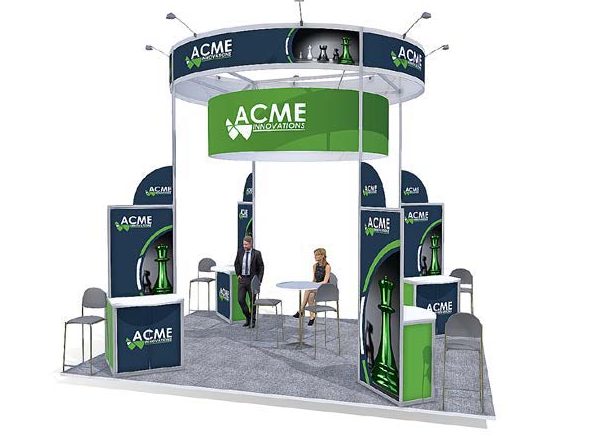 EXALT 800 Island
Product Description
With strength in branding, space to engage attendees, and a header that stands above the rest, you can only succeed at the big show in powerhouse booth like the EXALT 800, built with your needs in mind.
Towering curved graphic custom header
Silver anodized aluminum structure
Custom graphic display walls
Custom graphic display counters
LED overhead lights optional
Furnishings optional
CLICK BELOW TO SEE DISPLAY IN 3D
Save Time & Money Renting From Us
Don't get stuck paying hidden fees charged by display houses!
Enjoy these benefits when you rent from us, the show's Official Service Contractor :
50% Off Booth Design ($500-$900)
Material Handling 50% Off ($1100-$2500)
Install & Dismantle 35% Off ($800-$1400)
Shipping 50% off ($500-$800)
SAVE UP TO $5600 ON YOUR RENTAL DISPLAY
Call Nicole or Omar at 407.999.9853 or email exhibits@ags-expo.com for more information.
Get Quote