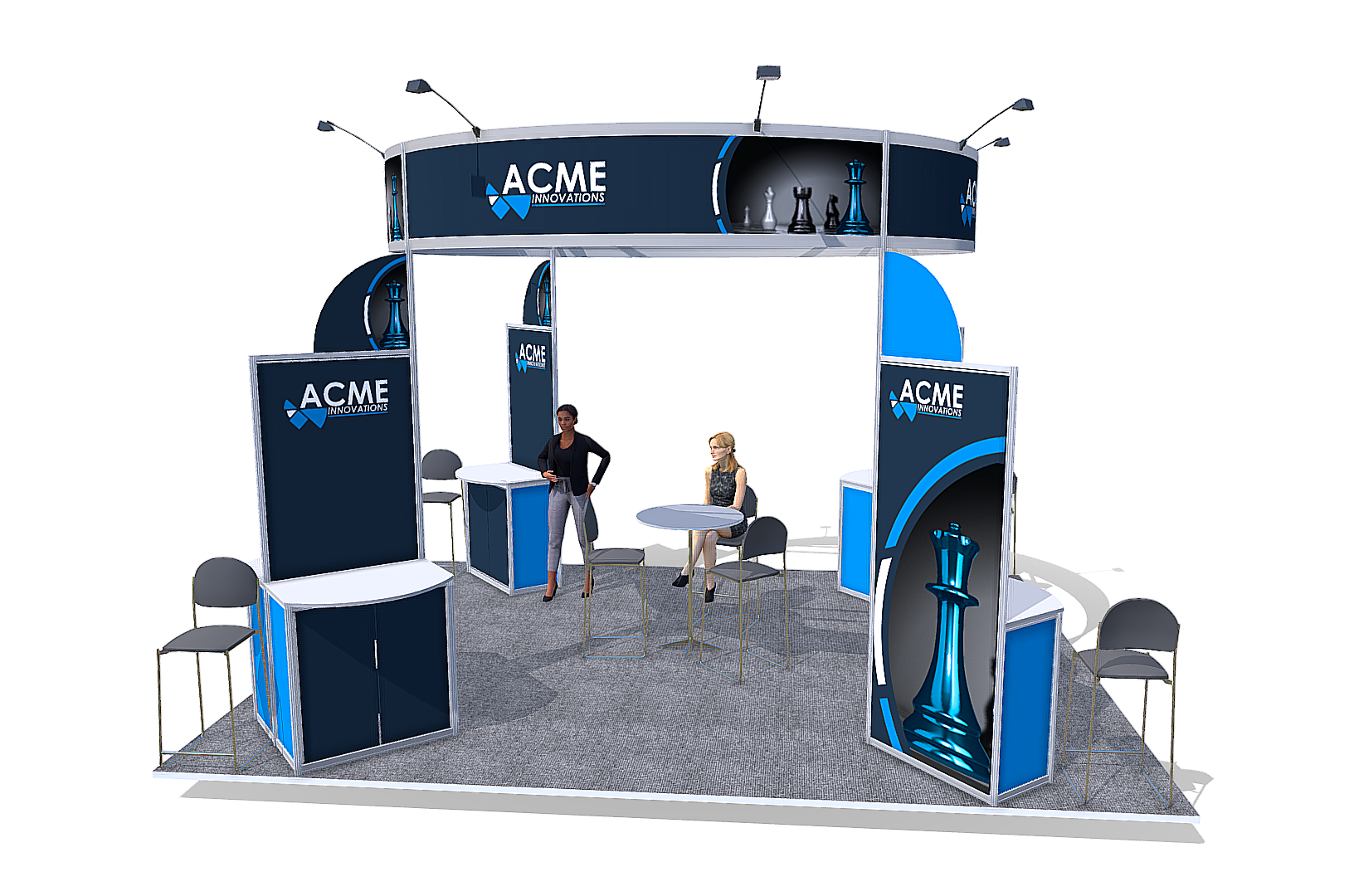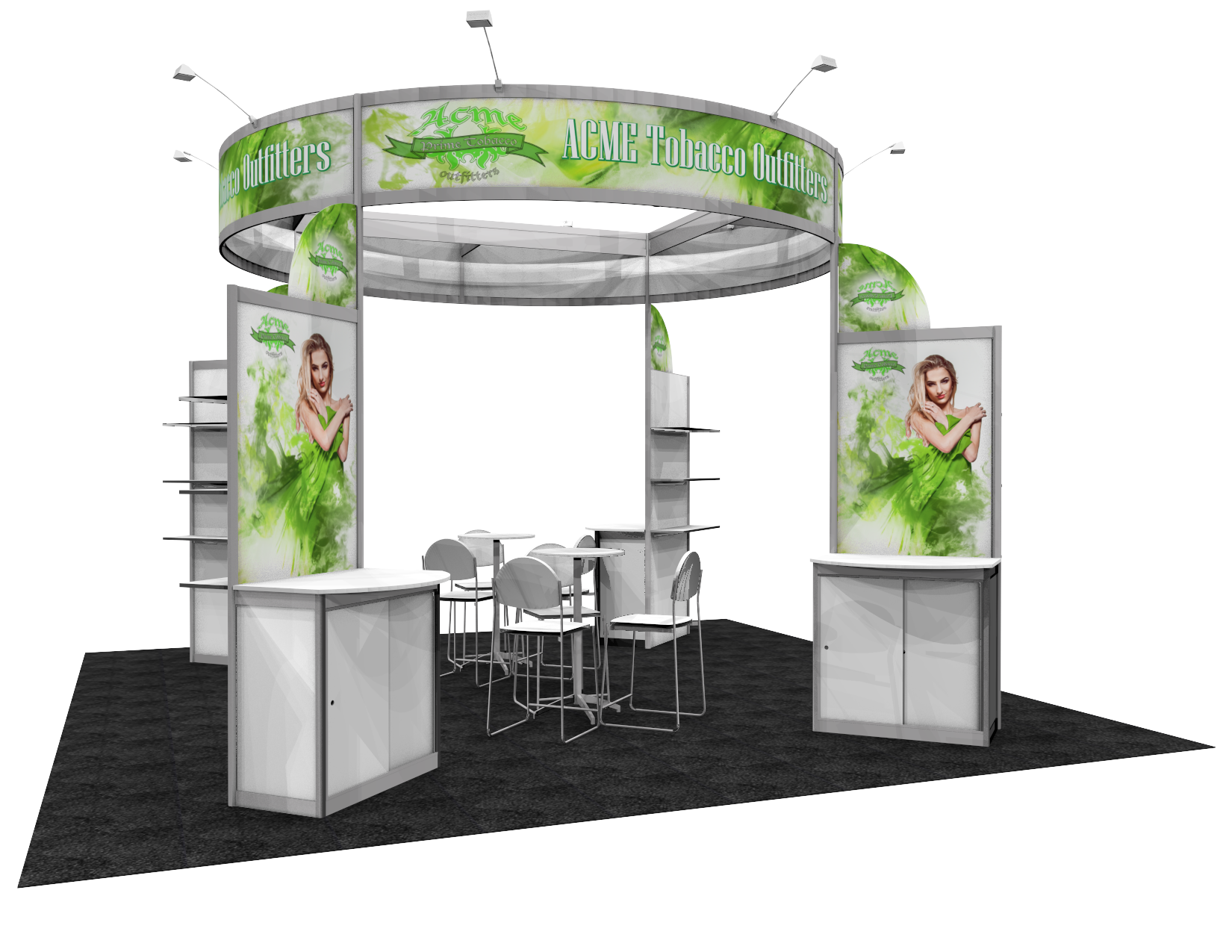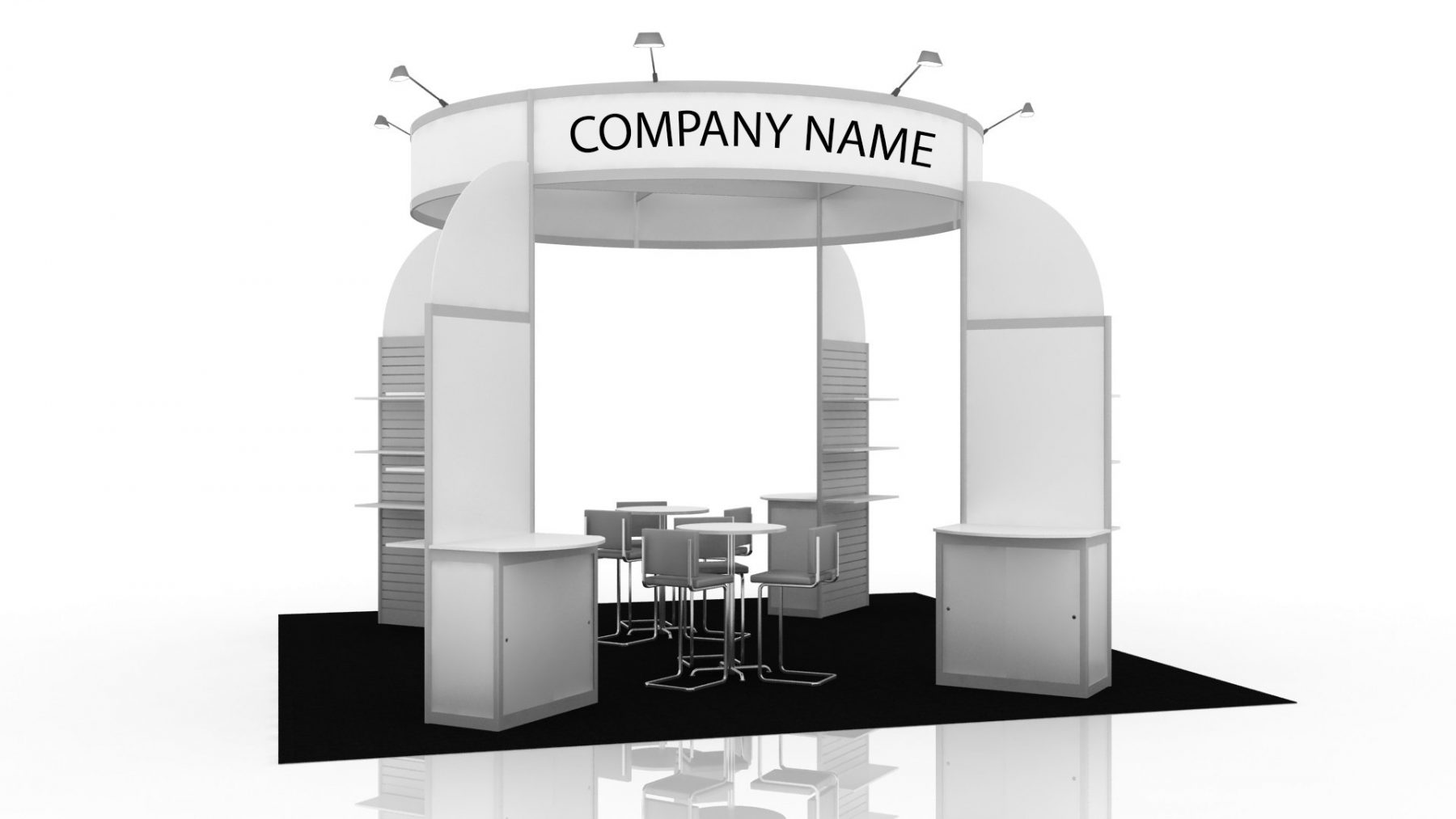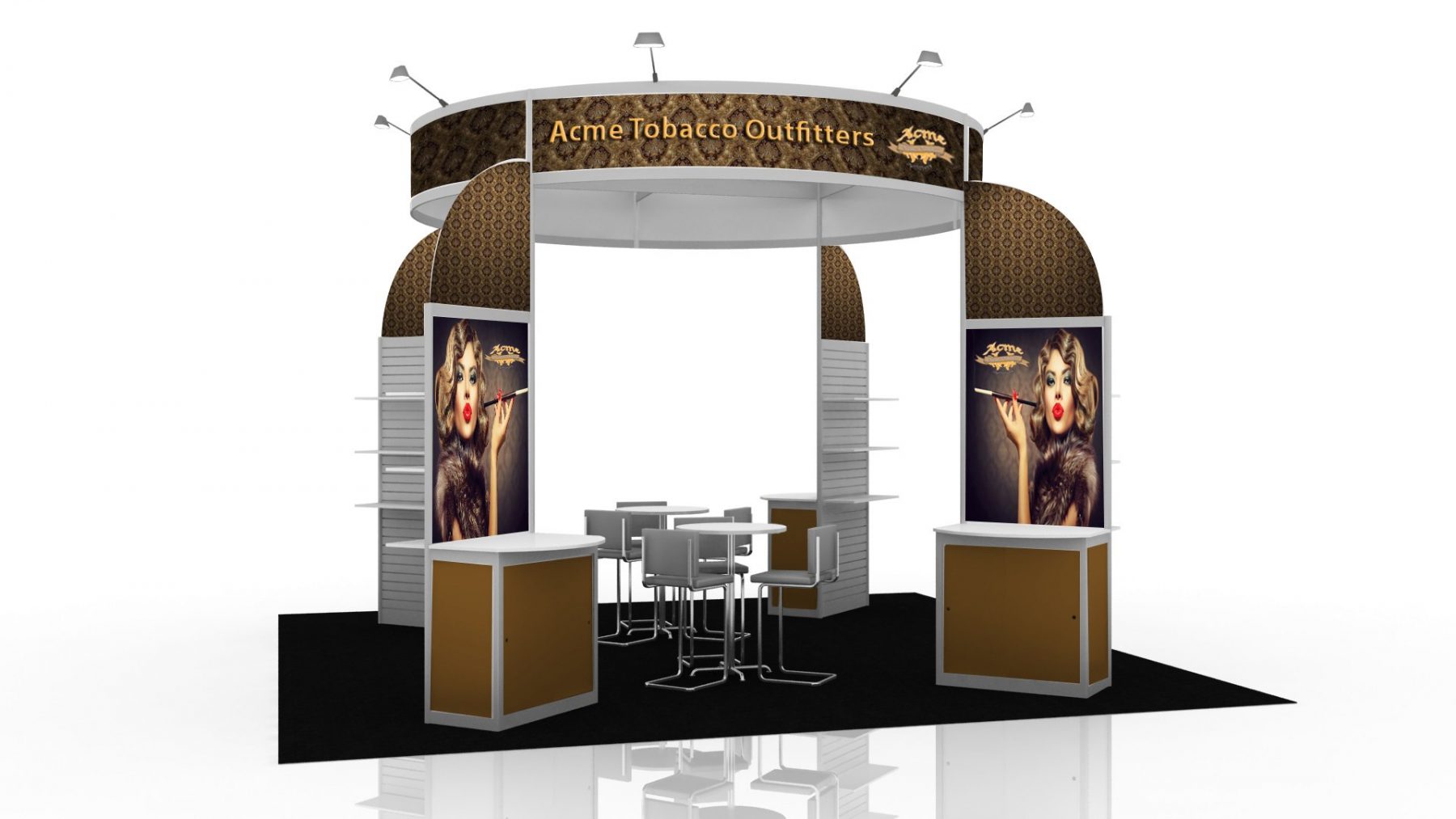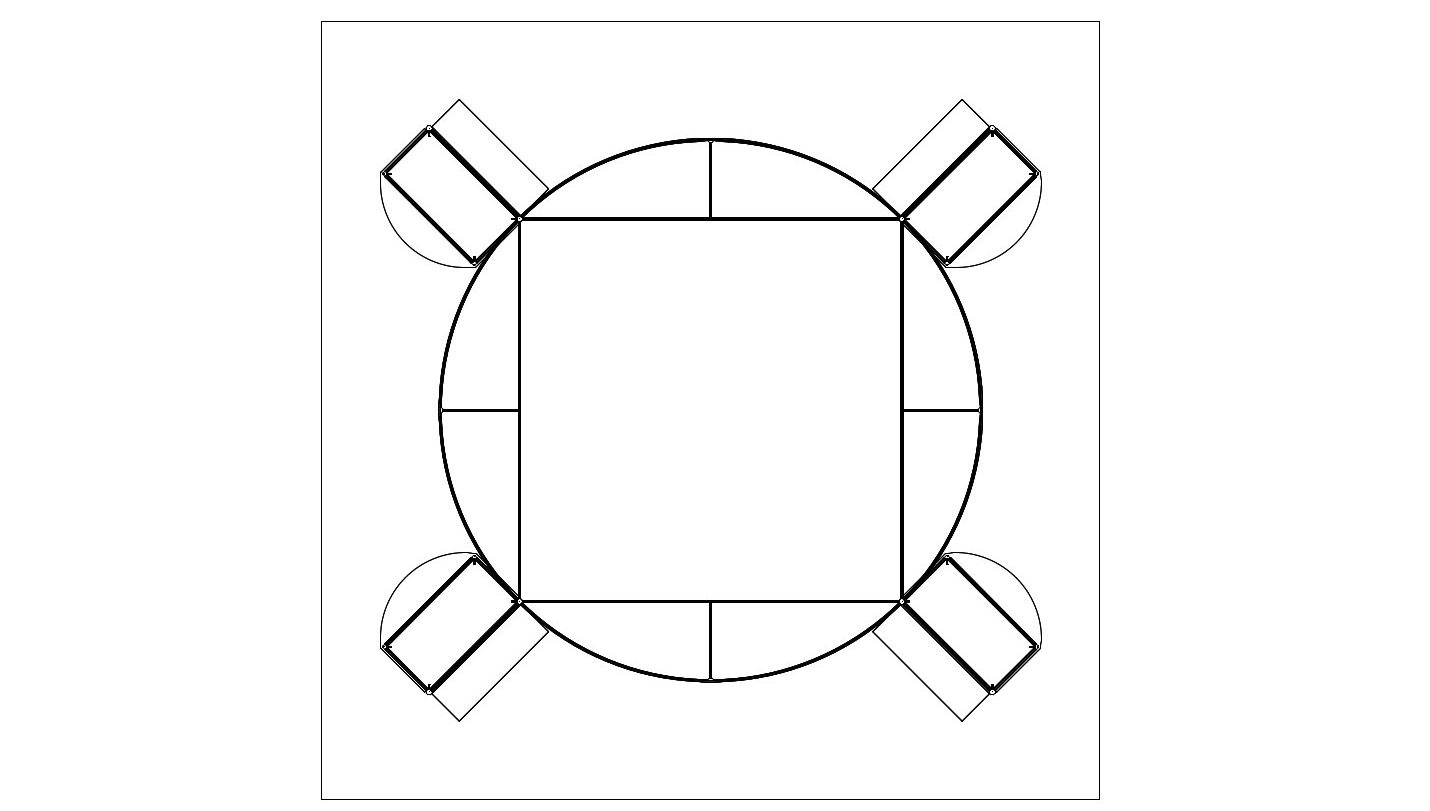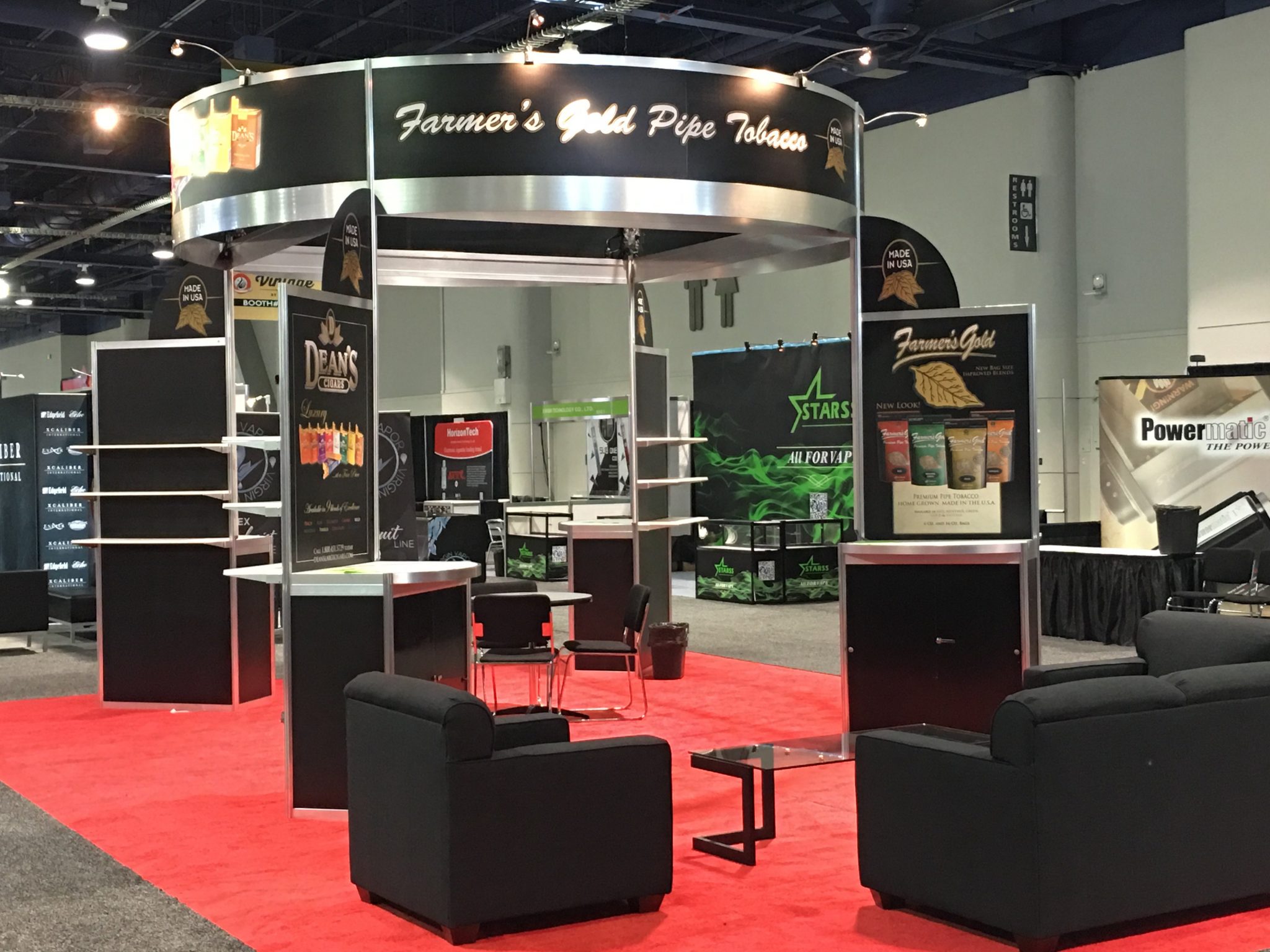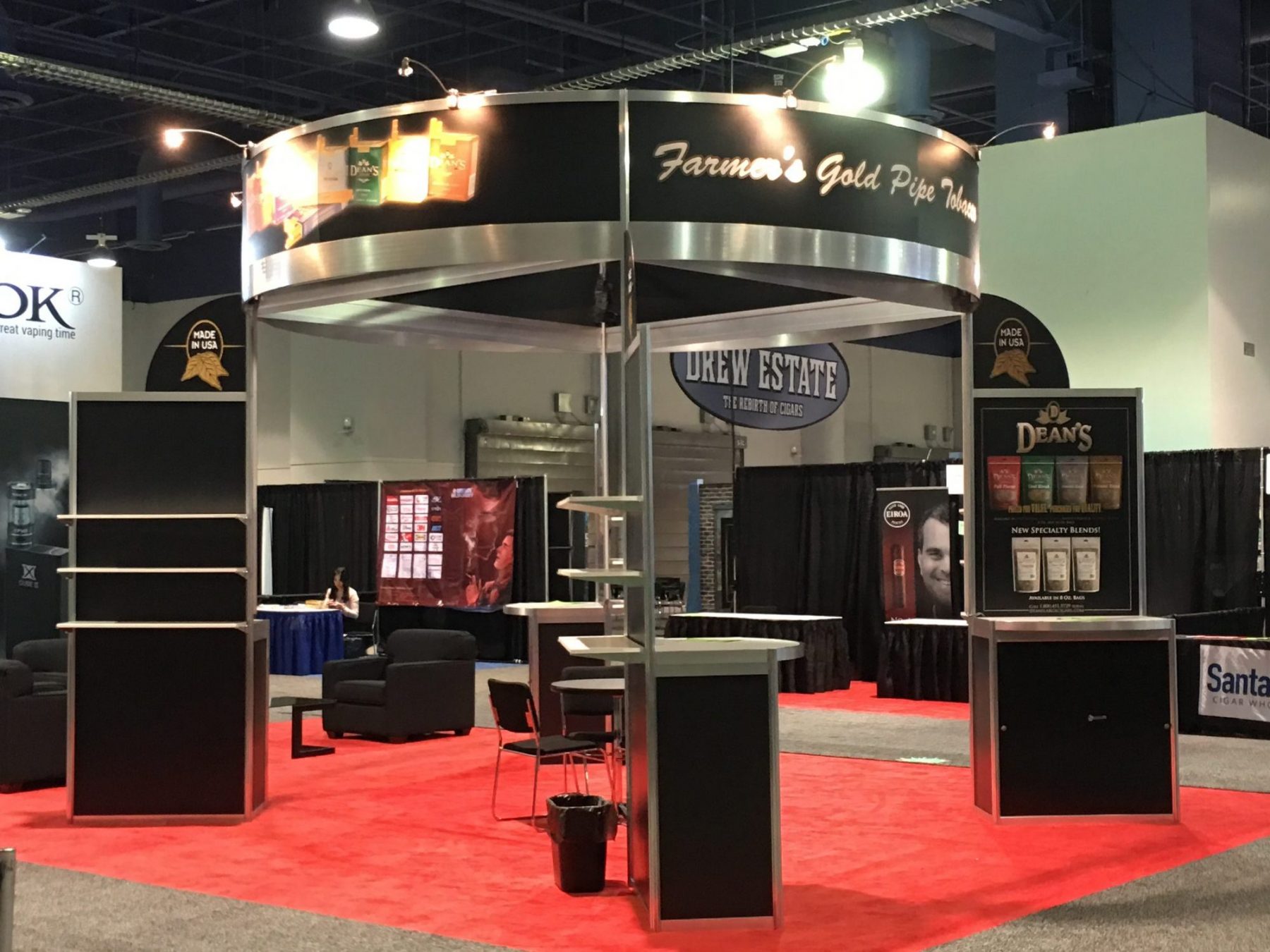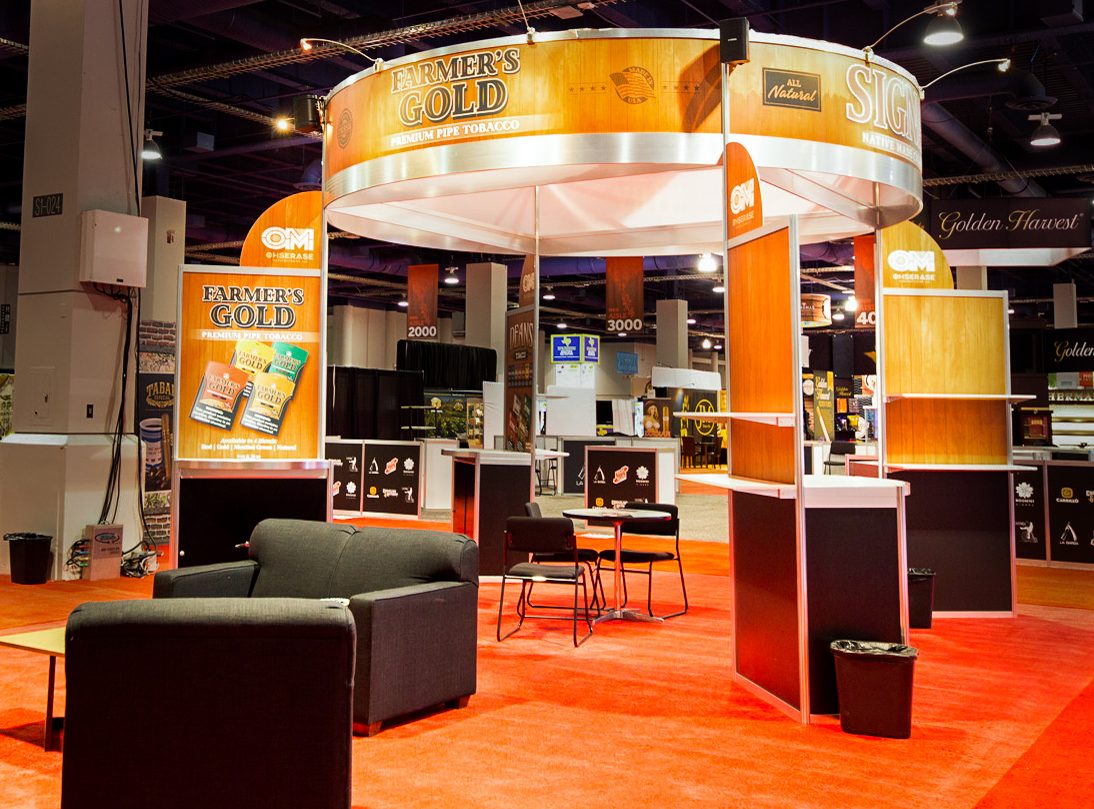 ESSENTIAL 404 (20′ x 20′)
Product Description
The ESSENTIAL 404 is a hardwall booth package with an outstanding 12′ high circular header that gets your booth noticed from all directions. This display unit has twelve shelves for your display needs and four cabinets, perfect for your tabletop multimedia or company literature. The ample center space is perfect for meeting with your attendees.
CLICK BELOW TO SEE DISPLAY IN 3D
Save Time & Money Renting From Us
Don't get stuck paying hidden fees charged by display houses!
Enjoy these benefits when you rent from us, the show's Official Service Contractor :
NO material handling fees ($385 savings)
NO shipping fees ($192 savings)
FREE installation & dismantle ($765-$1150 savings)
50% Off Booth Designs ($250-375 savings)
SAVE UP TO $2100 ON YOUR RENTAL DISPLAY
Call Nicole or Omar at 407.999.9853 or email exhibits@ags-expo.com for more information.
Get Quote