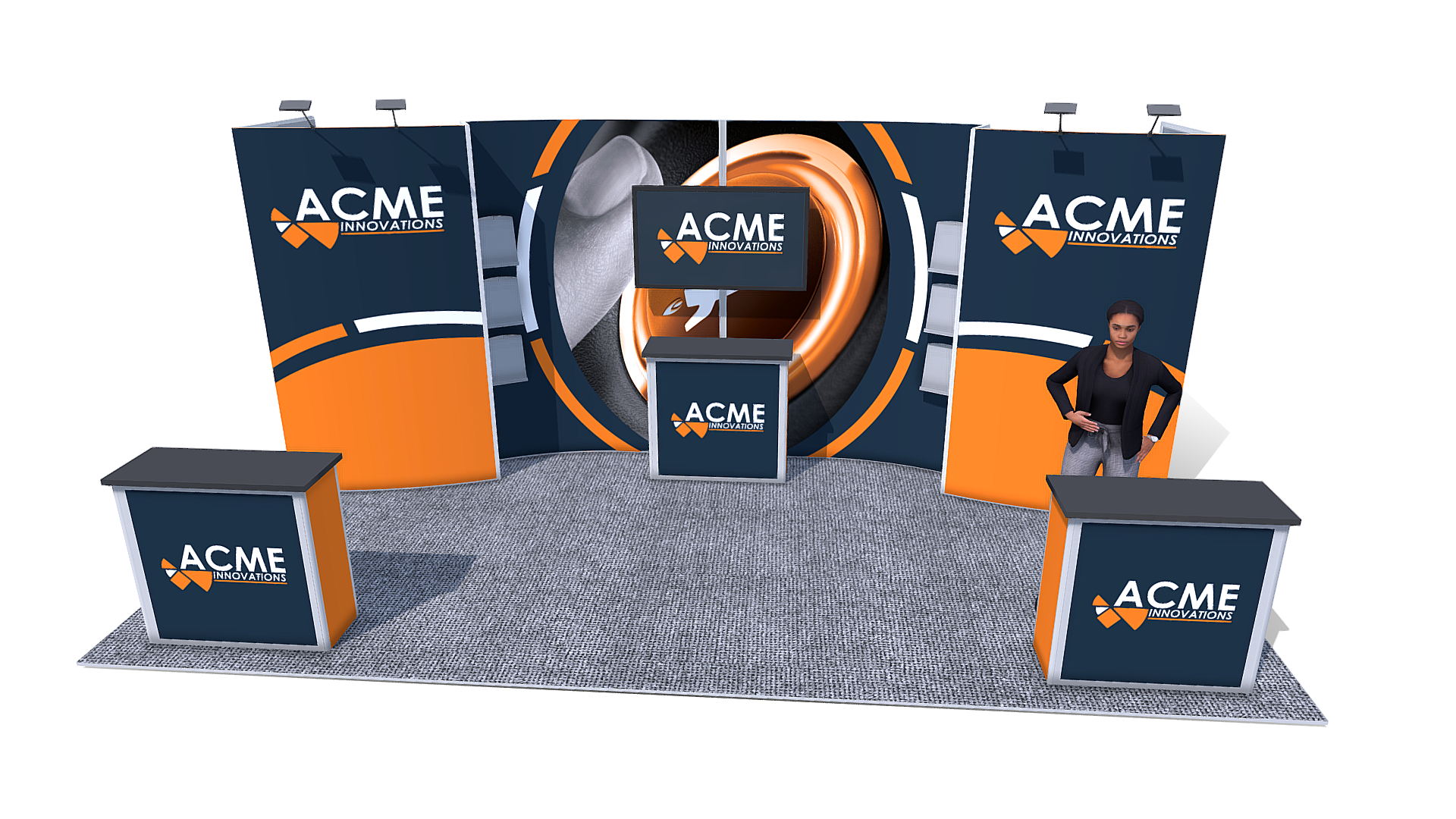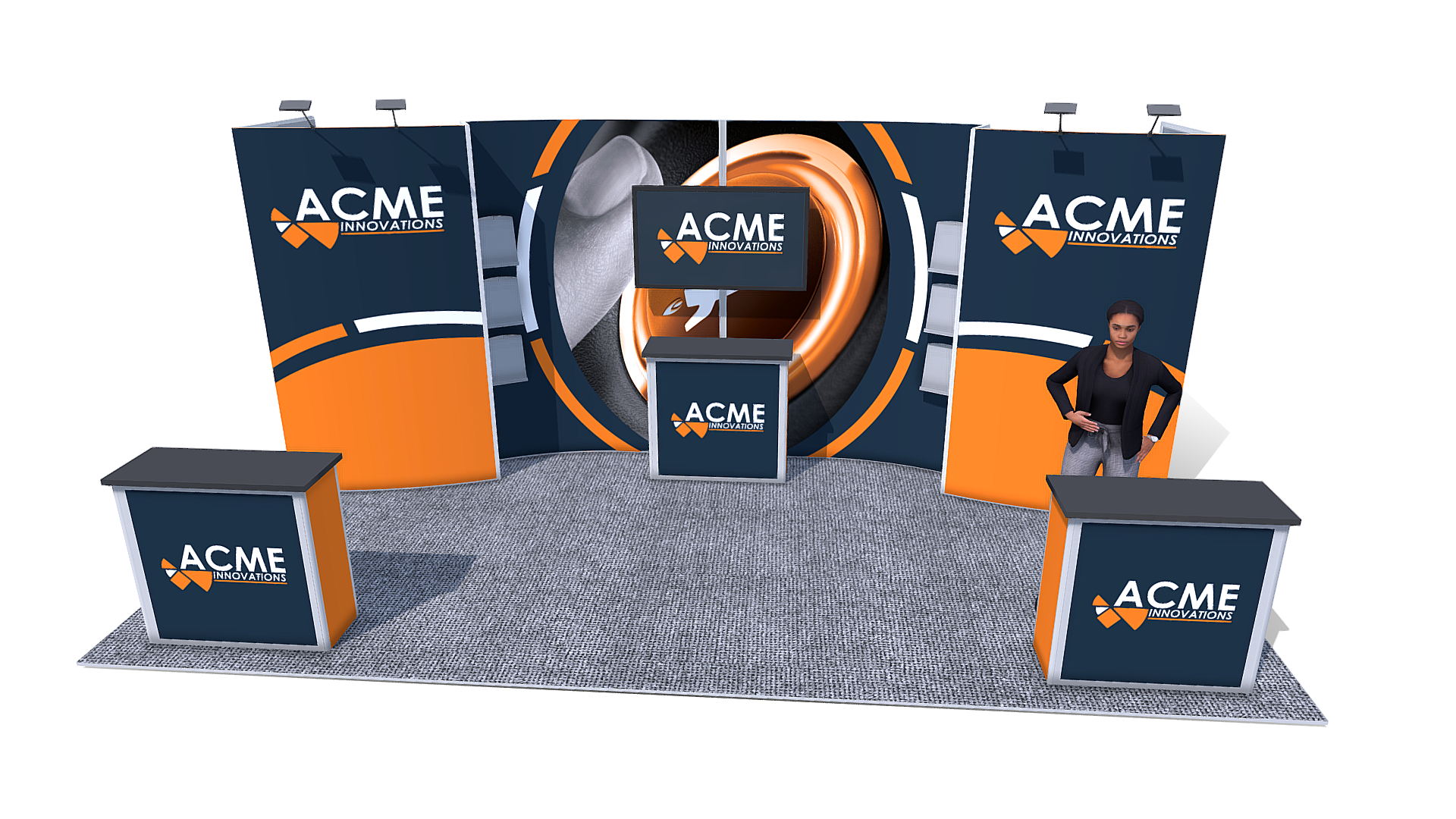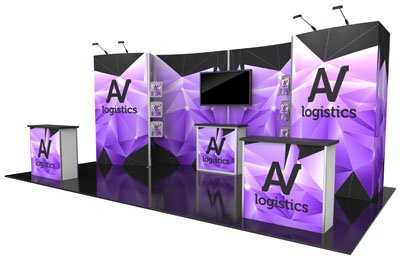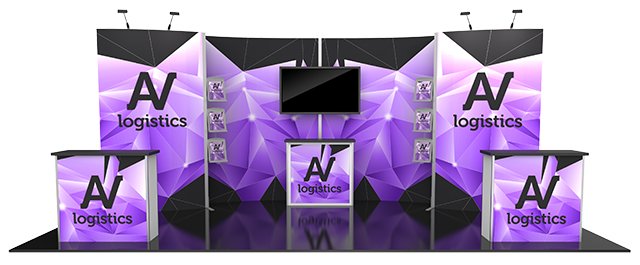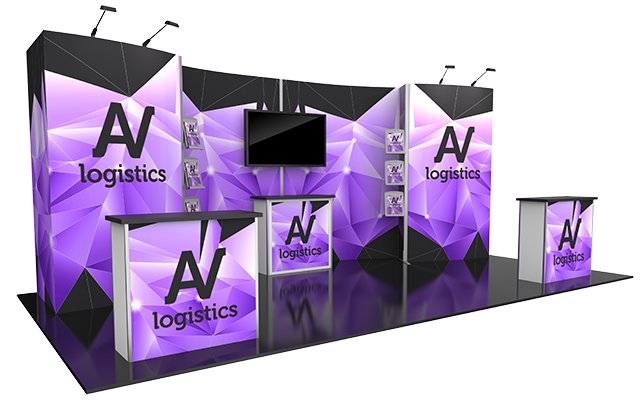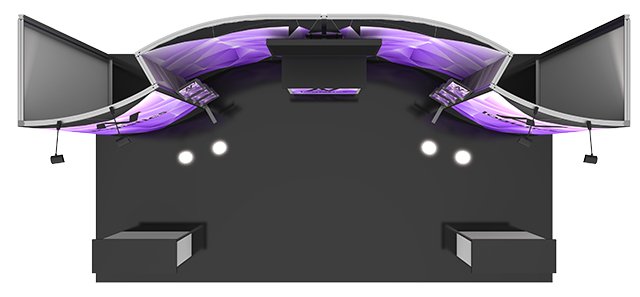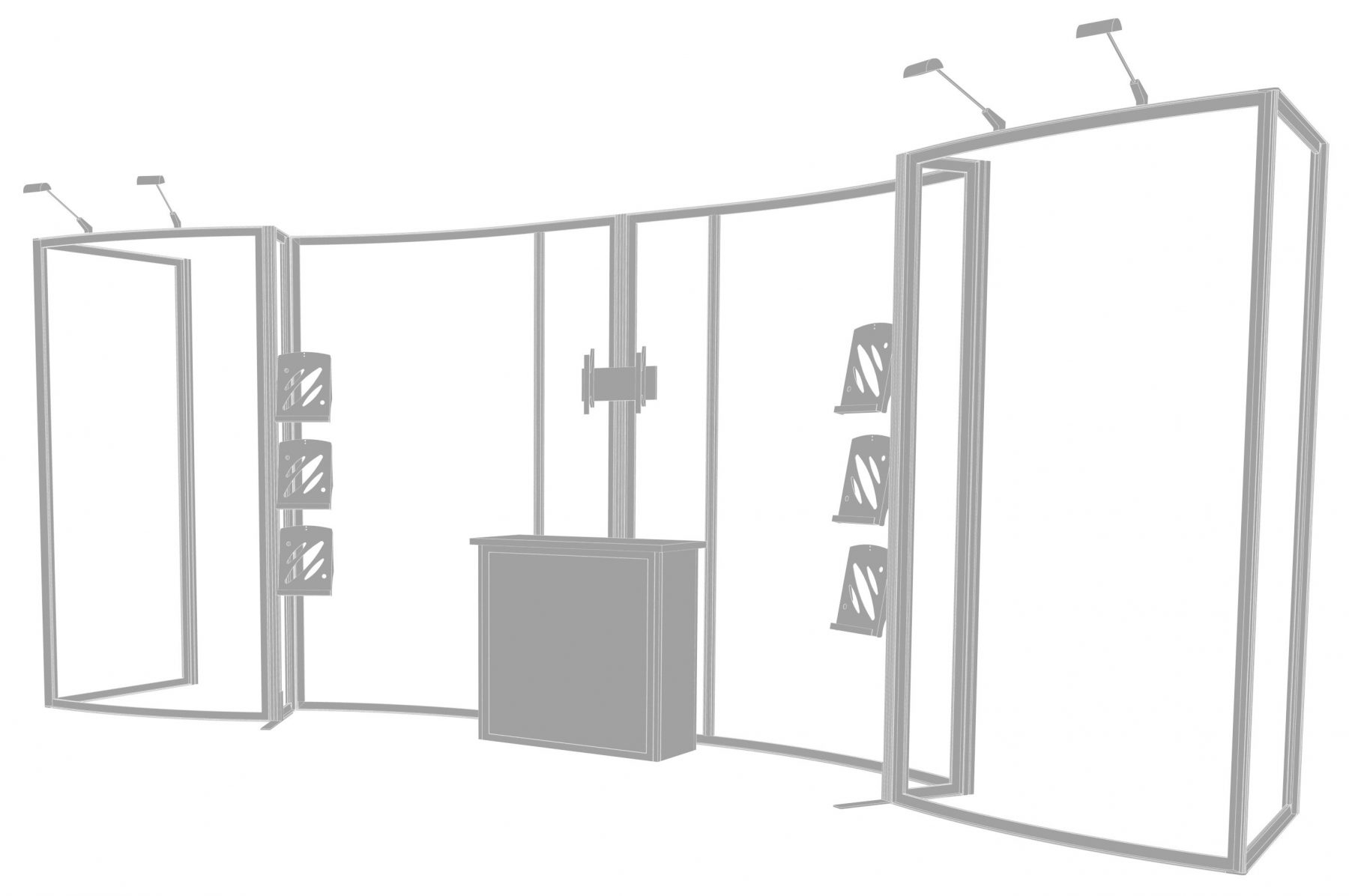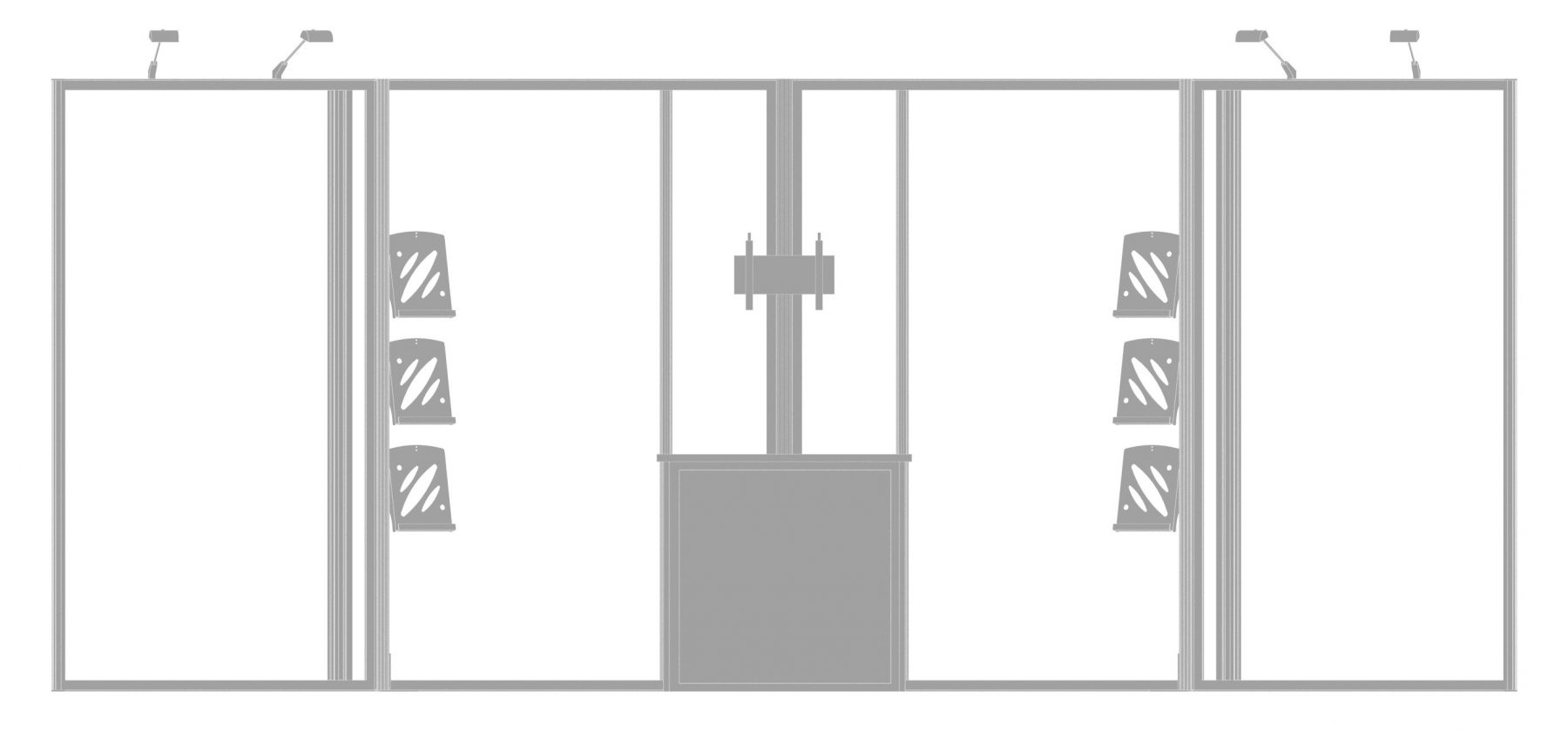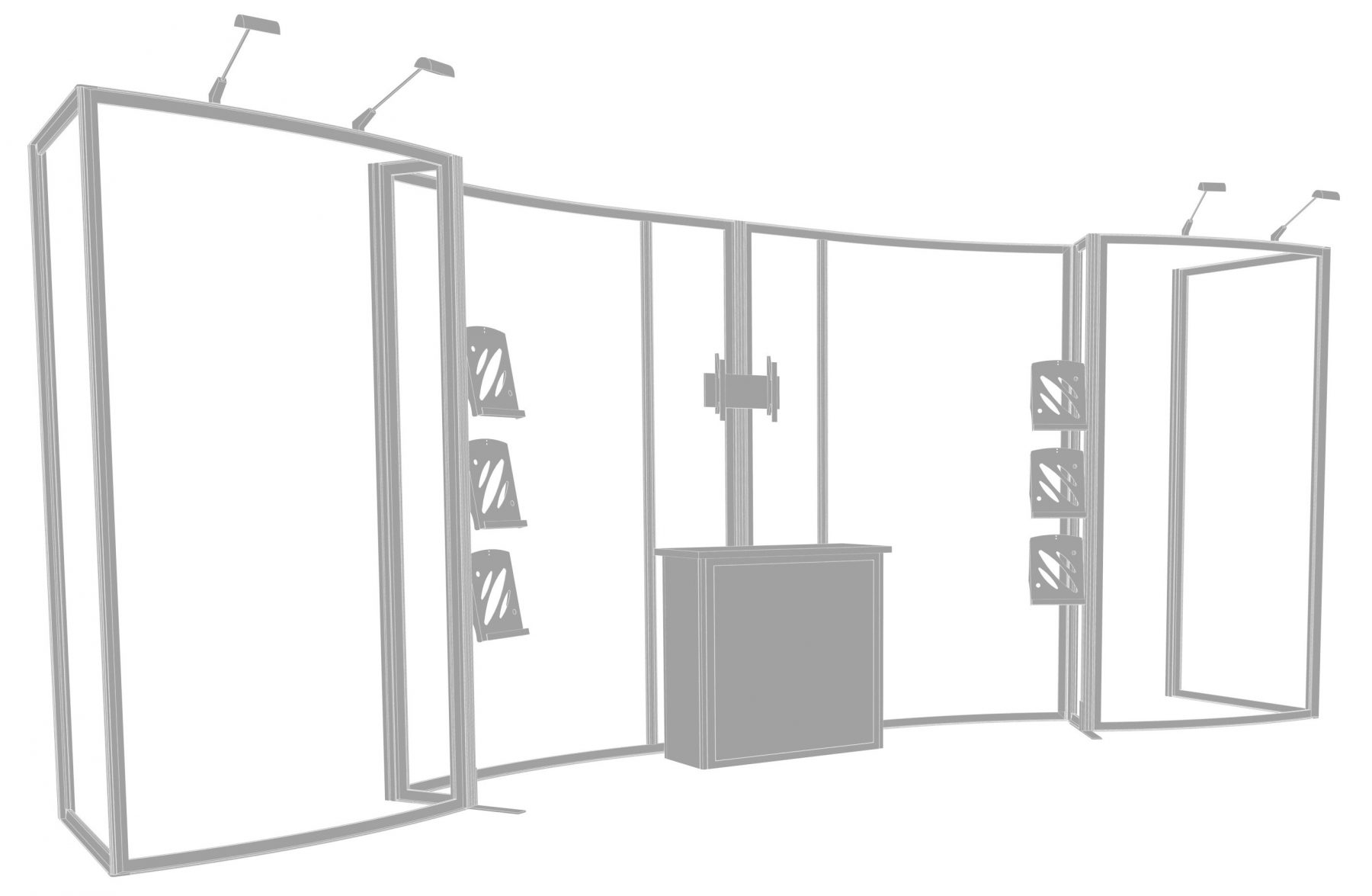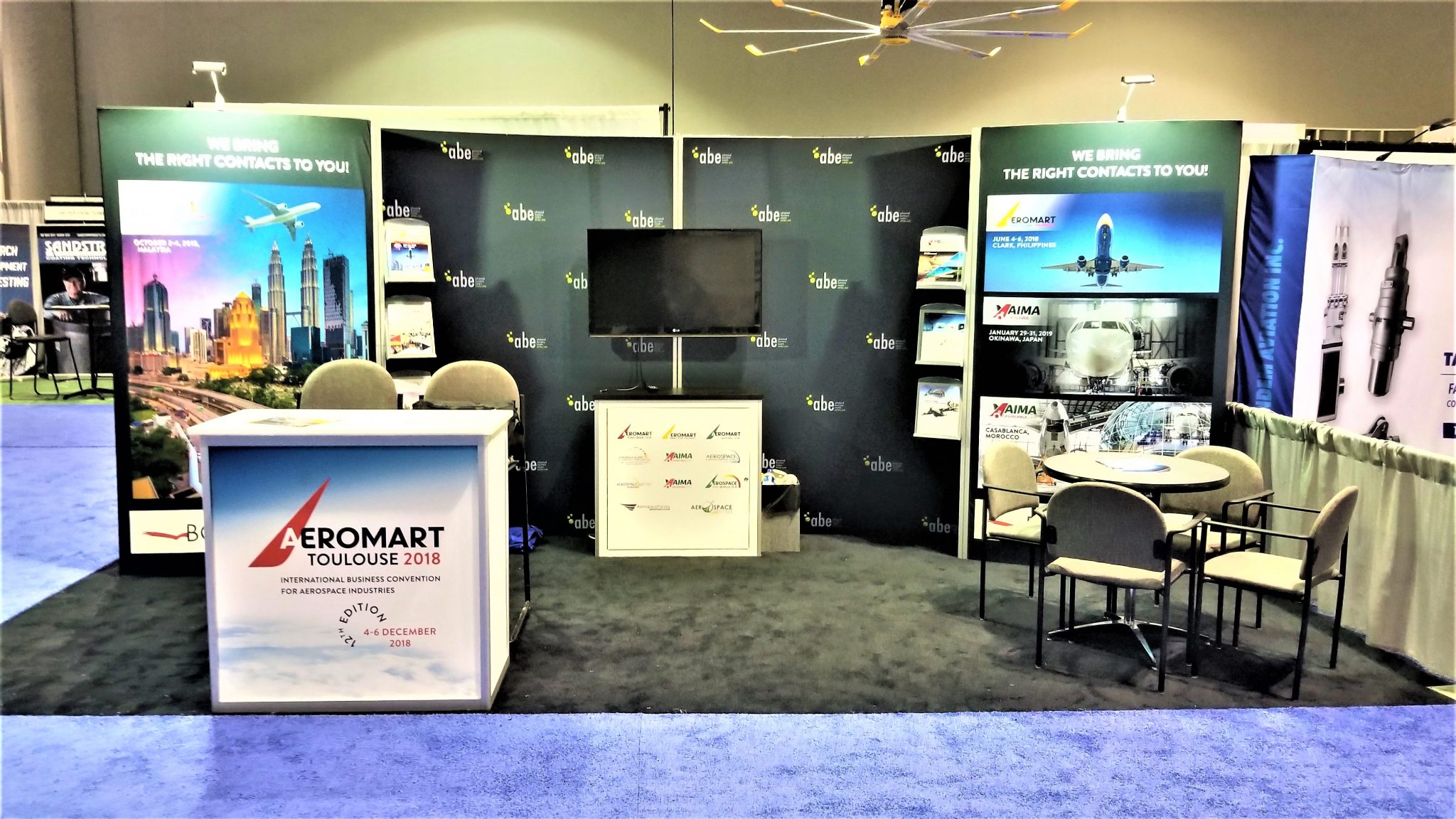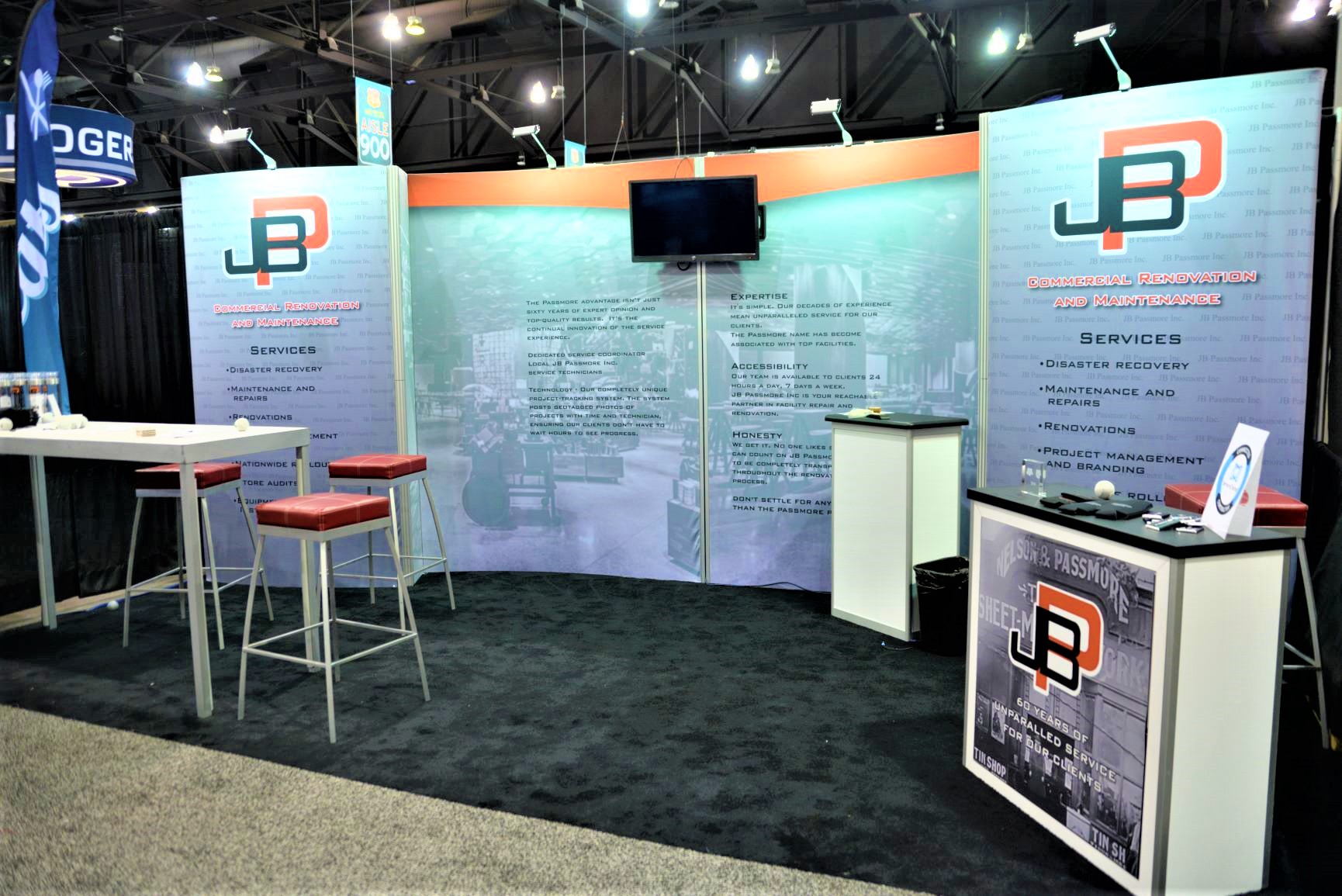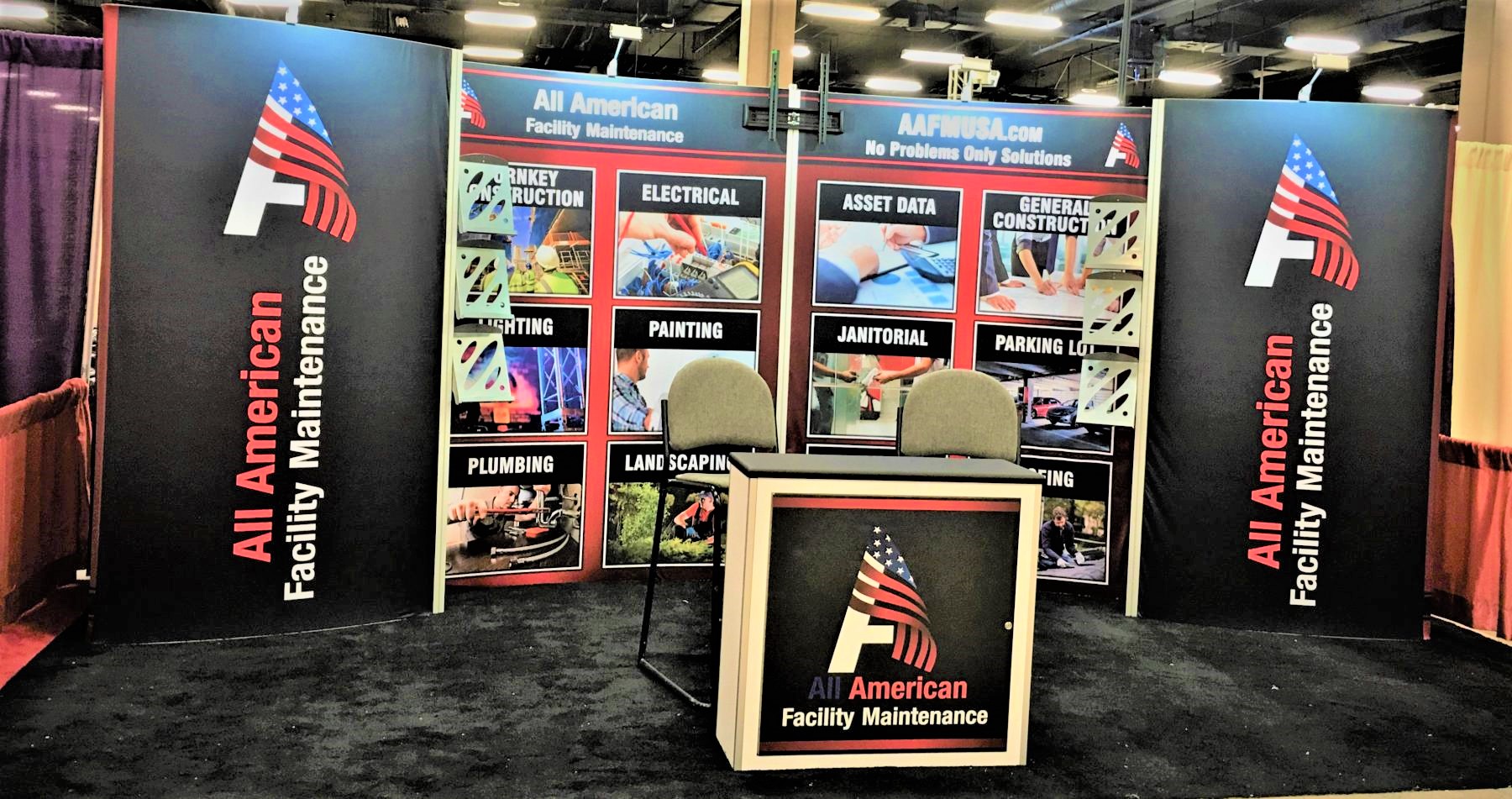 Elite 202 (10′ x 20′)
Product Description
1 x Frame: 229″W x 94″H x 43″D
1 x Large counter near backwall
1 x Medium monitor mount (Monitor not included)
6 x Literature holders
4 x Lumina 200 LED floodlights
Standard Carpet, 16 oz.
CLICK BELOW TO SEE DISPLAY IN 3D
Save Time & Money Renting From Us
Don't get stuck paying hidden fees charged by display houses!
Enjoy these benefits when you rent from us, the show's Official Service Contractor :
NO material handling fees ($385 savings)
NO shipping fees ($192 savings)
FREE installation & dismantle ($765-$1150 savings)
50% Off Booth Designs ($250-375 savings)
SAVE UP TO $2100 ON YOUR RENTAL DISPLAY
Contact the team at 407.999.9853 or email exhibits@ags-expo.com for more information.
Get Quote