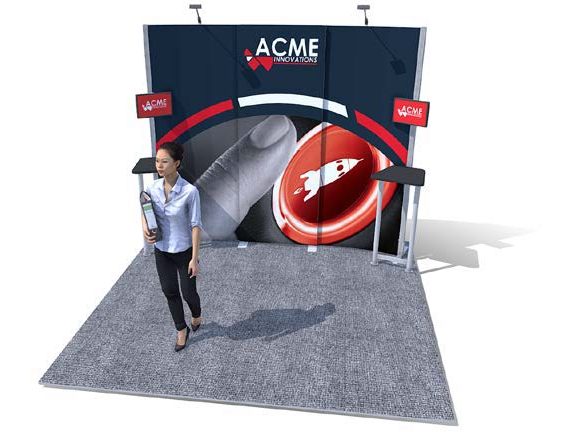 ELITE 105 (10′ x10′)
Product Description
Aluminum extrusion frame
Push-fit fabric graphic panels, center illuminated
Kiosk tables for either side*
TV monitor mount2 included**
*Shown furnishings such as freestanding counters, tables, chairs, etc. are all optional. Ask today!
**LED lighting and/or TV monitors are optional from the booths shown. Ask today!
CLICK BELOW TO SEE DISPLAY IN 3D
Save Time & Money Renting From Us
Don't get stuck paying hidden fees charged by display houses!
Enjoy these benefits when you rent from us, the show's Official Service Contractor :
NO material handling fees ($257 savings)
NO shipping fees ($128 savings)
FREE installation & dismantle ($380-$450 savings)
50% Off Booth Designs ($250-$375 savings)
SAVE UP TO $1200 ON YOUR RENTAL DISPLAY
Contact the team at 407.999.9853 or email exhibits@ags-expo.com for more information.
Get Quote