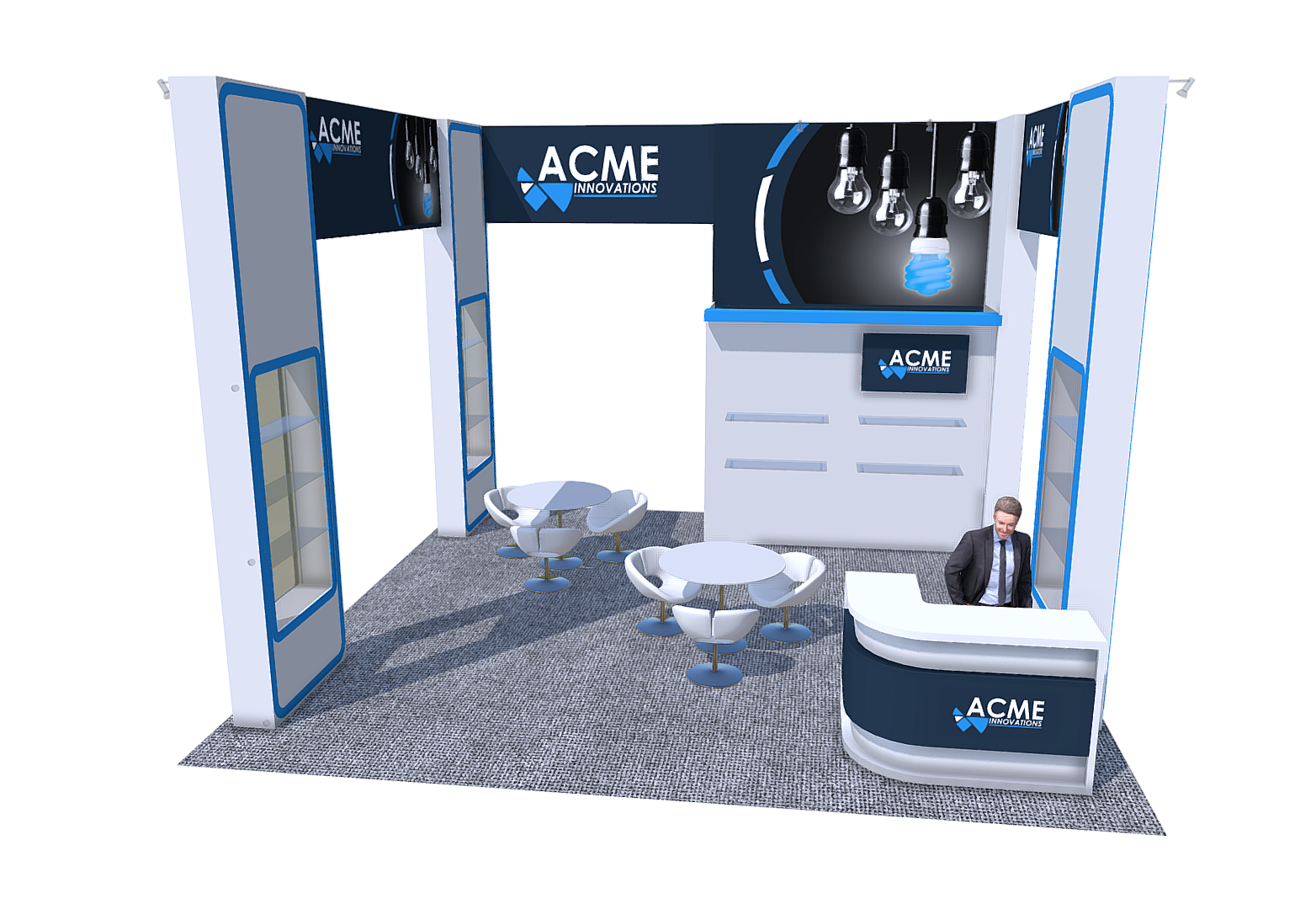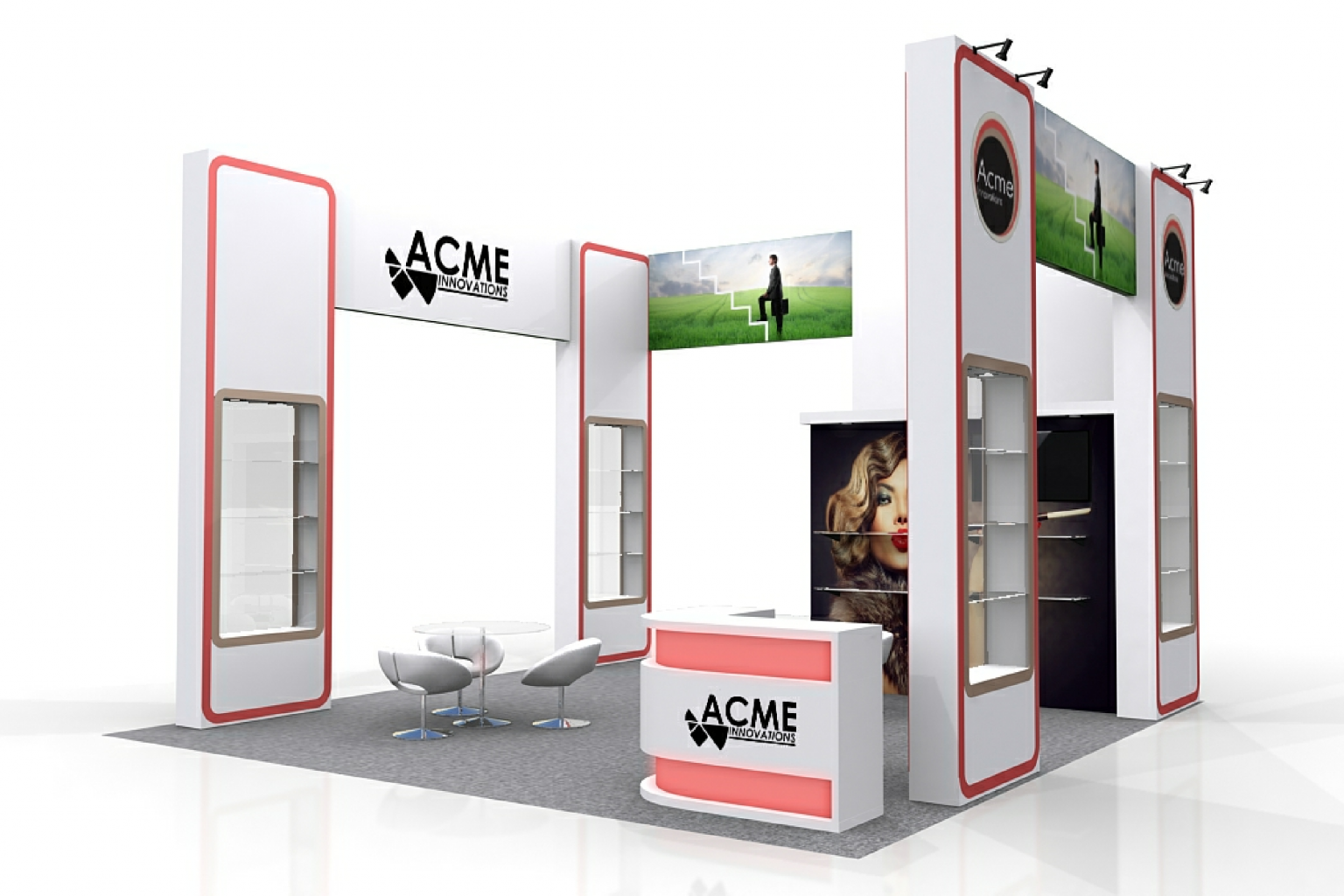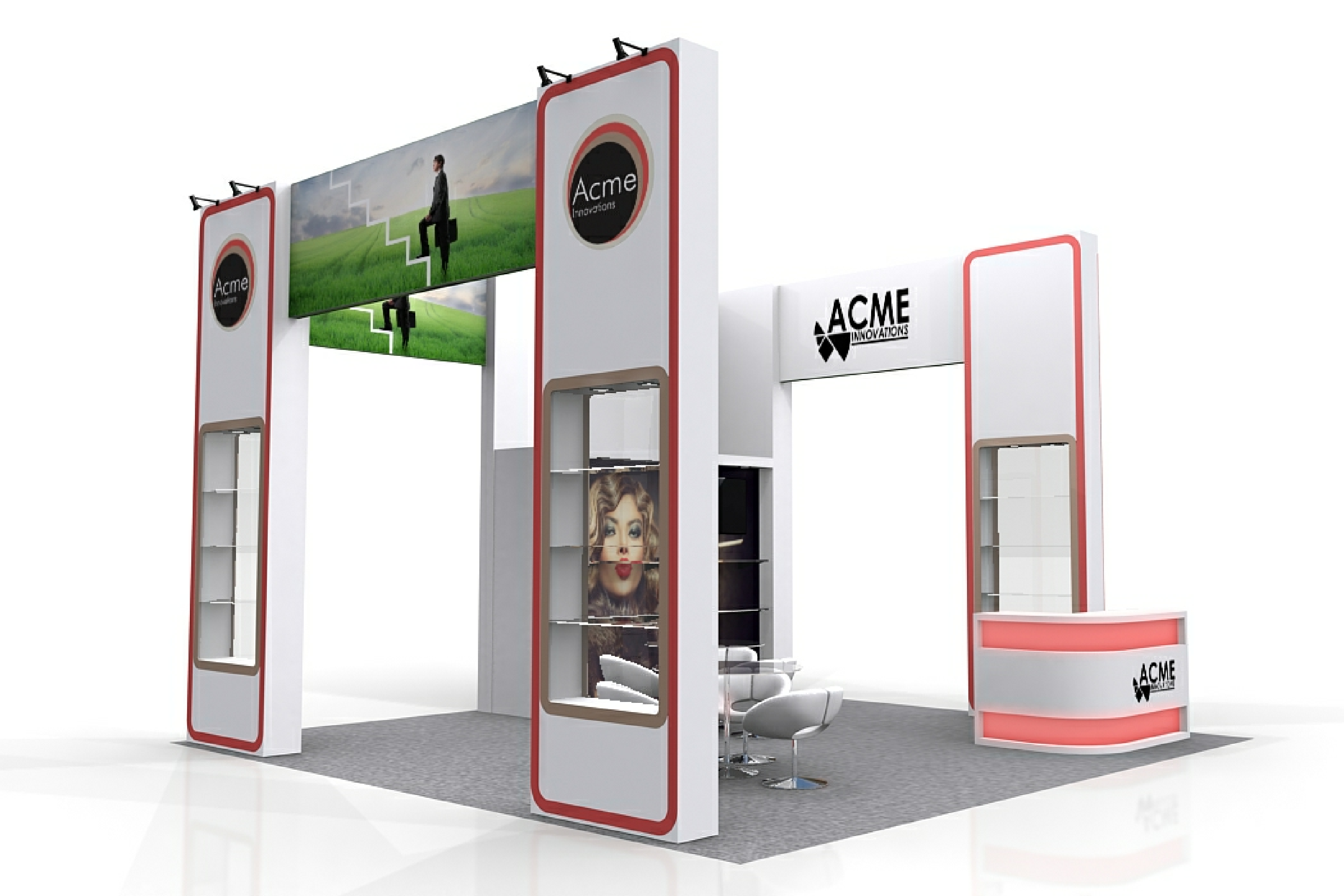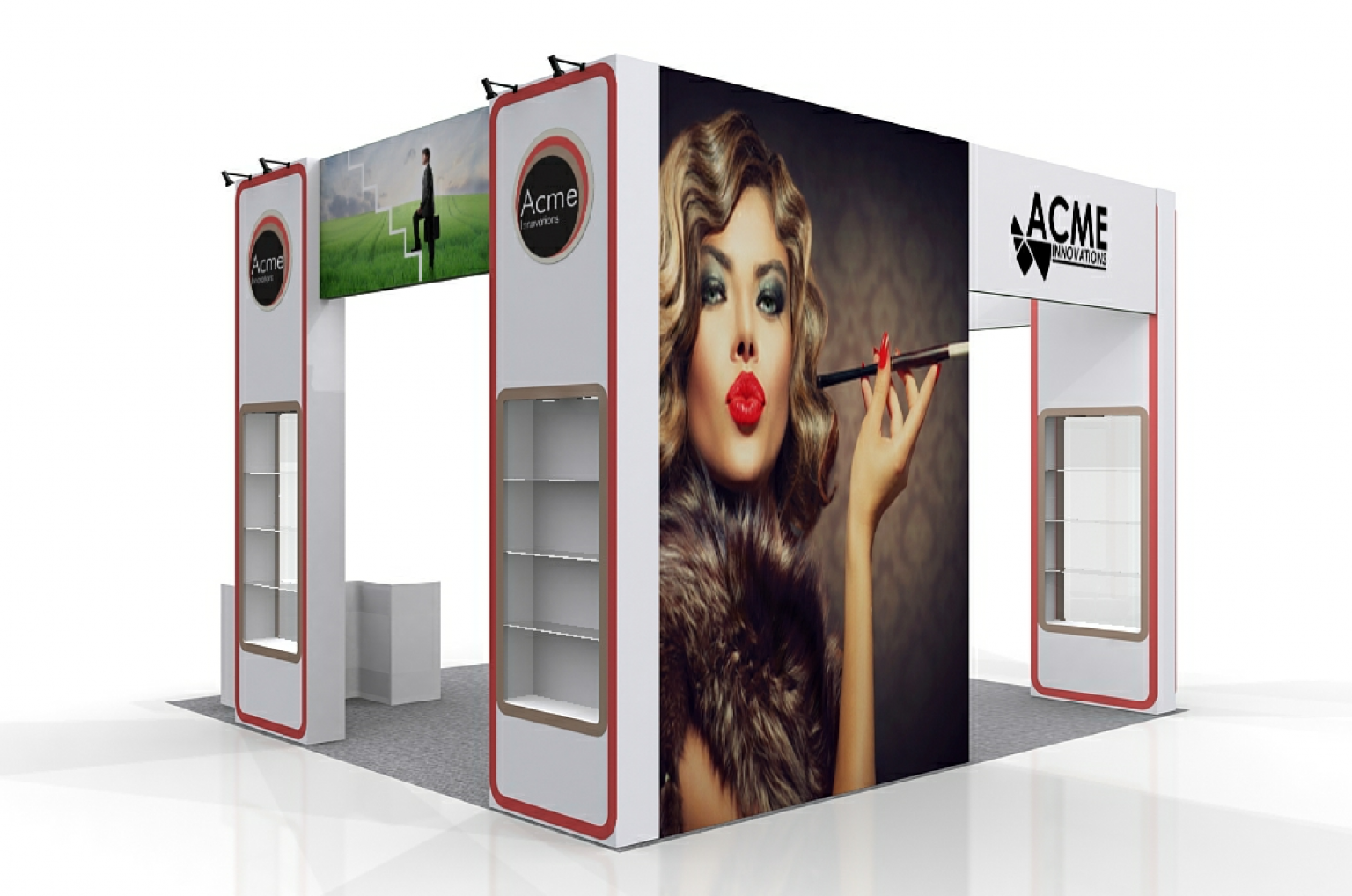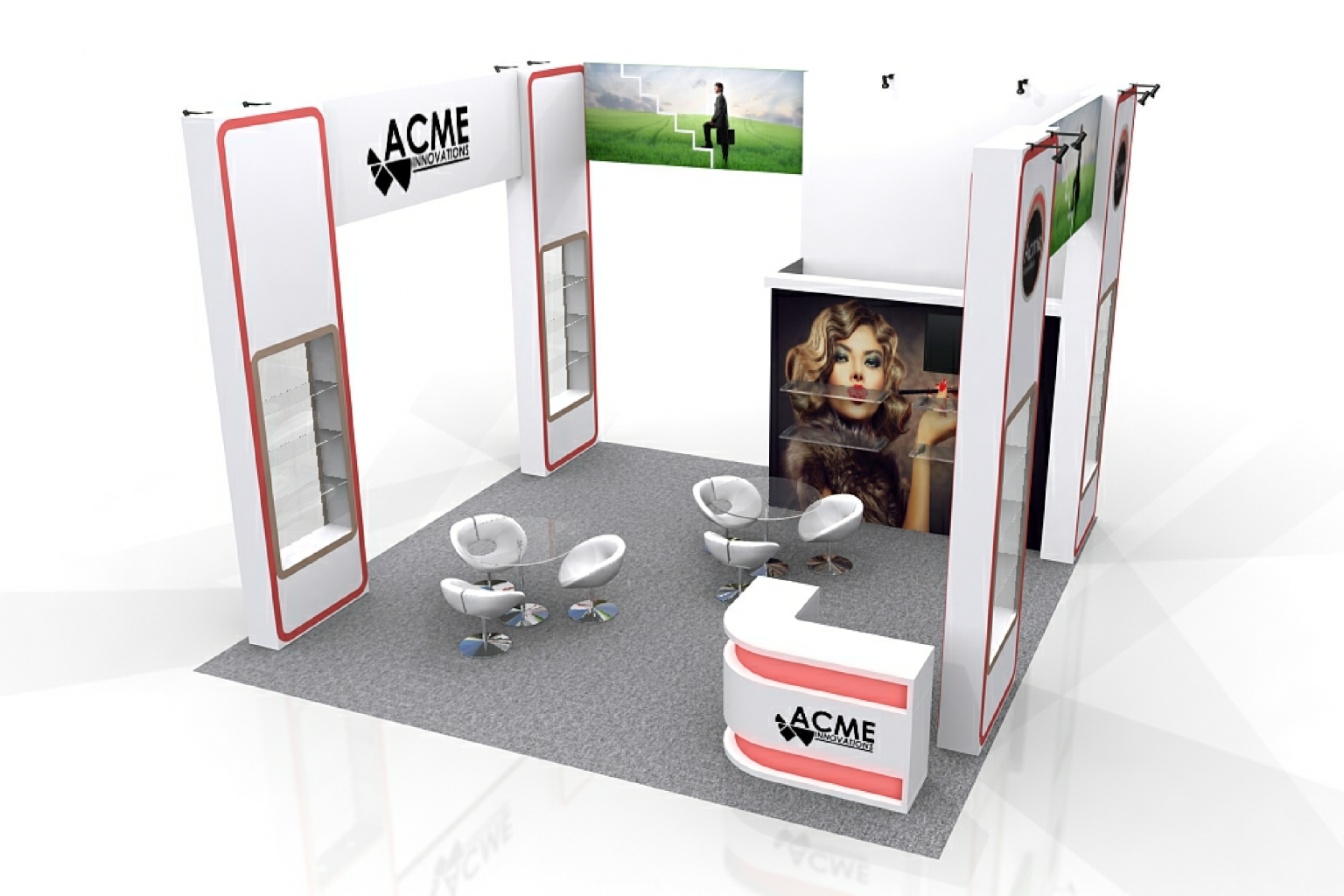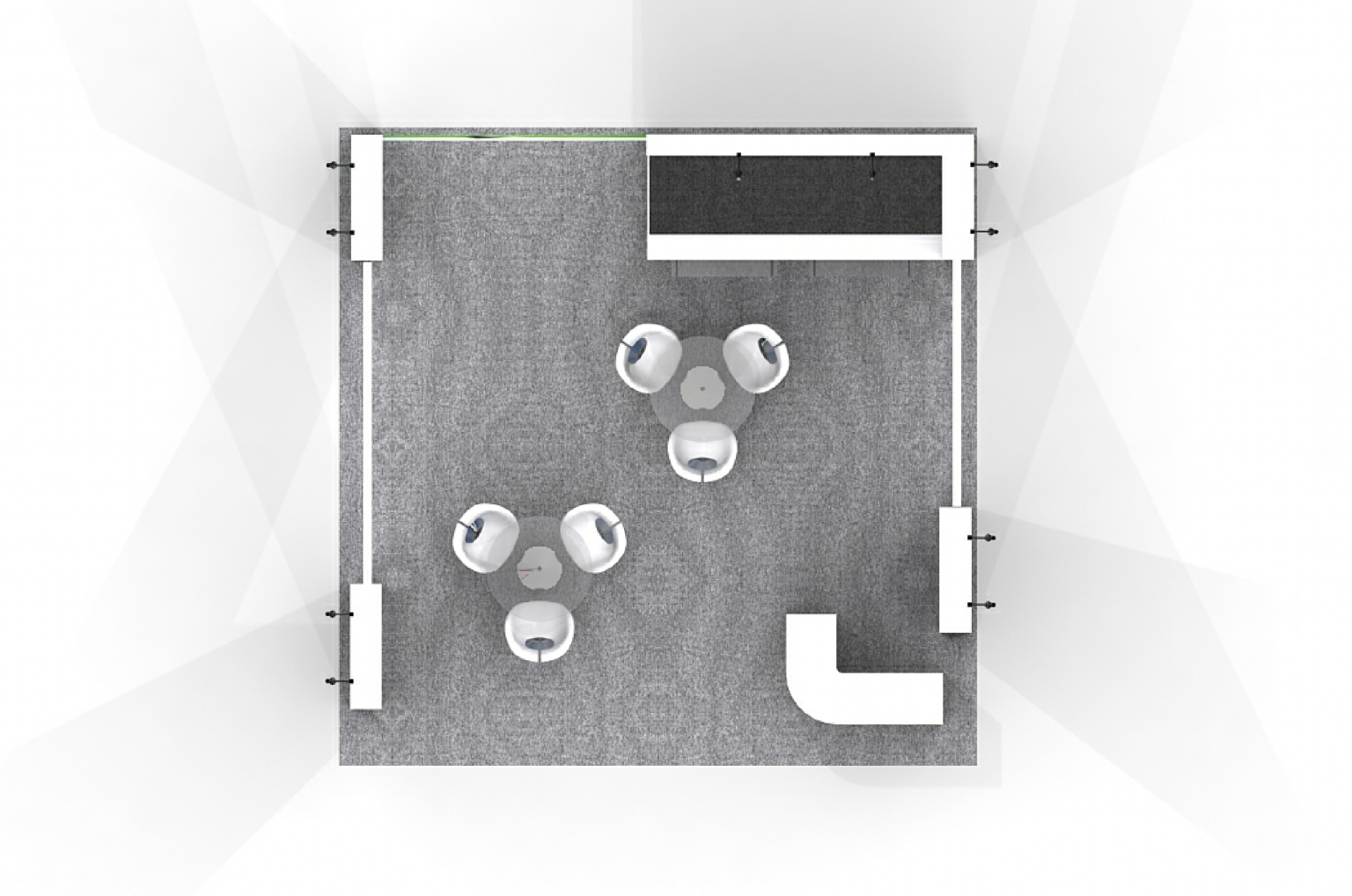 EDGE 403 (20′ x 20′)
Product Description
The EDGE 403 is modern, unique booth ideal for displaying products and promotional items. It boasts multiple shelving towers and an additional private storage room. Storage room is 12' wide by 3' deep.
Add-ons include: custom graphics, cabinets, counters, kiosks, backlit graphic panels LCD display or mount
CLICK BELOW TO SEE DISPLAY IN 3D
Save Time & Money Renting From Us
Don't get stuck paying hidden fees charged by display houses!
Enjoy these benefits when you rent from us, the show's Official Service Contractor :
50% Off Booth Design ($500-$900)
Material Handling 50% Off ($1100-$2500)
Install & Dismantle 35% Off ($800-$1400)
Shipping 50% off ($500-$800)
SAVE UP TO $5600 ON YOUR RENTAL DISPLAY
Call Nicole or Omar at 407.999.9853 or email exhibits@ags-expo.com for more information.
Get Quote