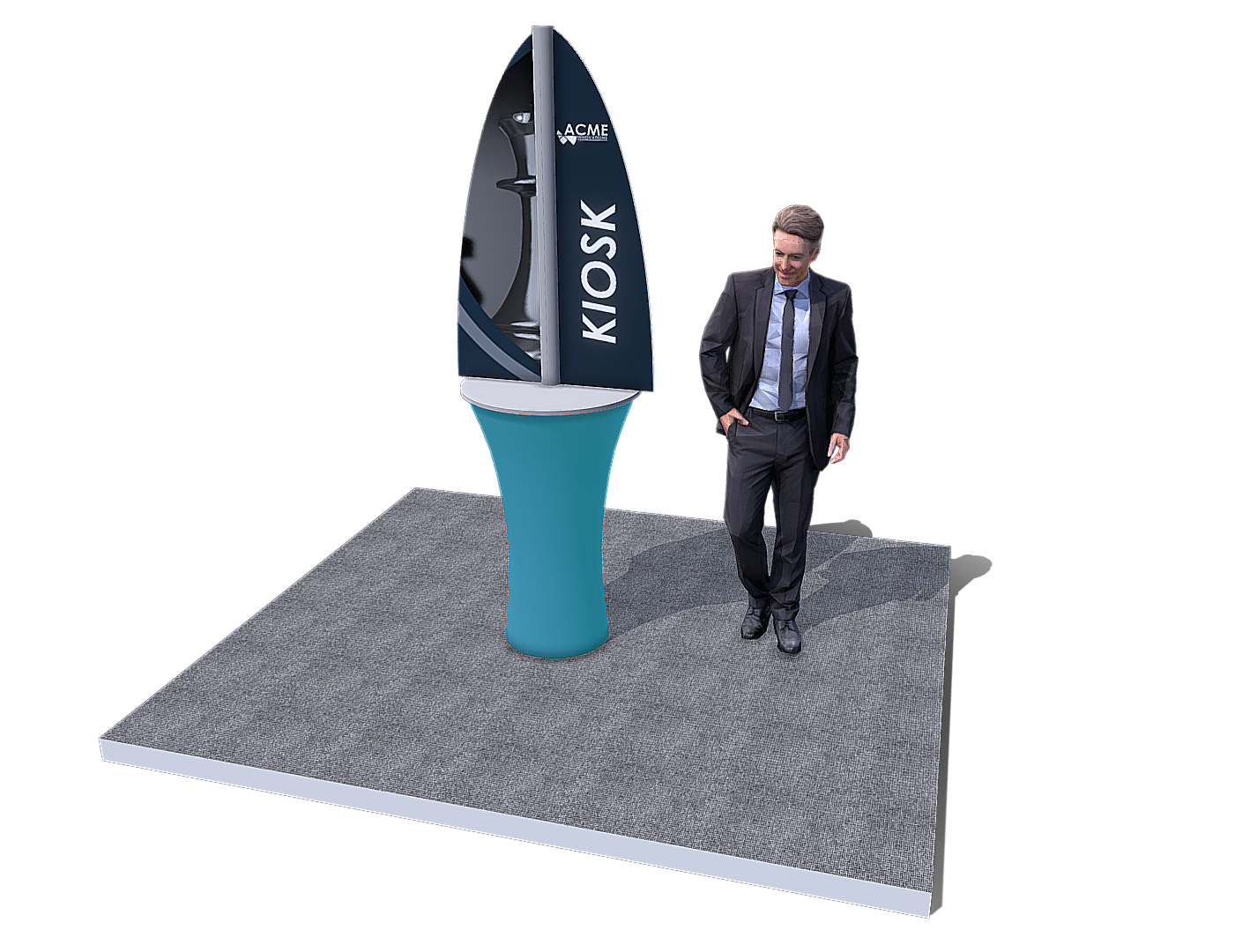 Charging Station
Product Description
The Charging Station adds an element of technology to your booth and is a great benefit for your clients in need of a quick charge. Highlight your sponsor for all to see with double sided customizable graphic sails that come in any custom shape needed. This counter includes a sturdy countertop and base, push-fit stretch fabric graphics, and 8 high-speed charging ports: 4 Android micro-USB ports and 4 Apple lightning ports. With a dominant appearance and high functionality, the Charging Station is excellent for showing who sponsors exactly what keeps your customers charged and ready to go.
CLICK BELOW TO SEE DISPLAY IN 3D
Save Time & Money Renting From Us
Don't get stuck paying hidden fees charged by display houses!
Enjoy these benefits when you rent from us, the show's Official Service Contractor :
50% Off Booth Design ($300-$700)
Material Handling 50% Off ($375-$600)
Install & Dismantle 35% Off ($500-$700)
Shipping 50% off ($300-$450)
SAVE UP TO $2500 ON YOUR RENTAL DISPLAY
Call Nicole or Omar at 407.999.9853 or email exhibits@ags-expo.com for more information.
Get Quote