Creative Services
Helping Your Event Stand Out
In a competitive trade show environment, we'll help you make your mark.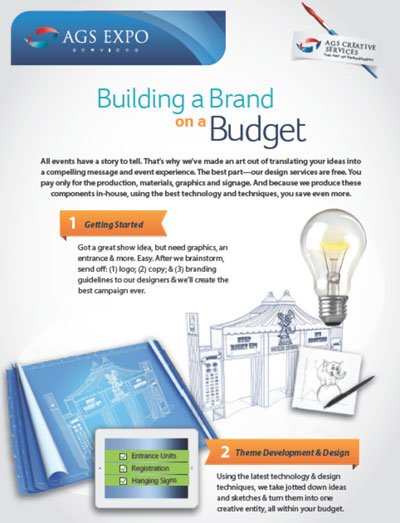 PLANNING
We present the best ideas for executing an event that caters to the needs, learning styles and networking objectives of your participants.
DESIGN
We apply these ideas to an event design that will connect physically and emotionally to your exhibitors and attendees.
PRODUCTION
We produce and deliver the creative for your event while administering to all of your onsite needs.
Full-Service Planning, Design & Production Services
Collaborative & Development Sessions
Theme Development & Décor
Banners, Posters & Backdrops
CAD Rendered Graphics
Set Design & Video Production
Entertainment Booking & Production