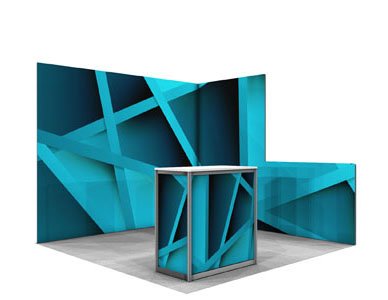 ';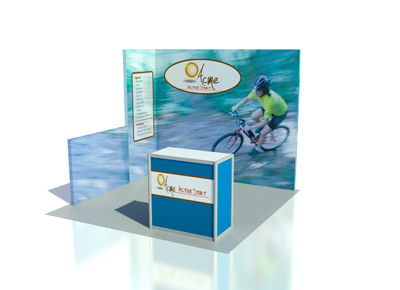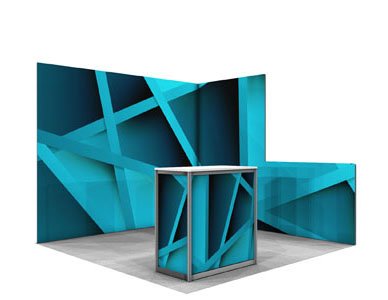 MOD 6 (10′)
Product Description
The Insight offers a modern flare to a backwall-style structure. Seamless plant-on graphics run edge-to-edge giving this wildly simple structure breathtaking graphic appeal. Supported by our robust system frame work, you can add pieces like LCD displays or custom shelving, with ample room for content and branding. The Insight is a distinct choice for your next event.
The Insight display is plated in direct-to-substrate printed panels and supported by our aluminum system. This model can be customized to include cabinets, counters or kiosks.

**Custom graphics sold separately. Please call to find out price and details!
Turn-Key Simple Means…
All display rentals include:
Standard Carpet
Lights
Hassle Free, Install and Dismantle
No Material Handling on Rental Units
Custom Options:
Digital Print Graphic Panels

Custom Counter

Backlit Graphic Panels

Additional Meter Counters

Lockable Counter Doors

Straight/Angled Shelving
Call Cheryl or Omar at 407.999.9853 or email exhibits@ags-expo.com for more information.
Get Quote