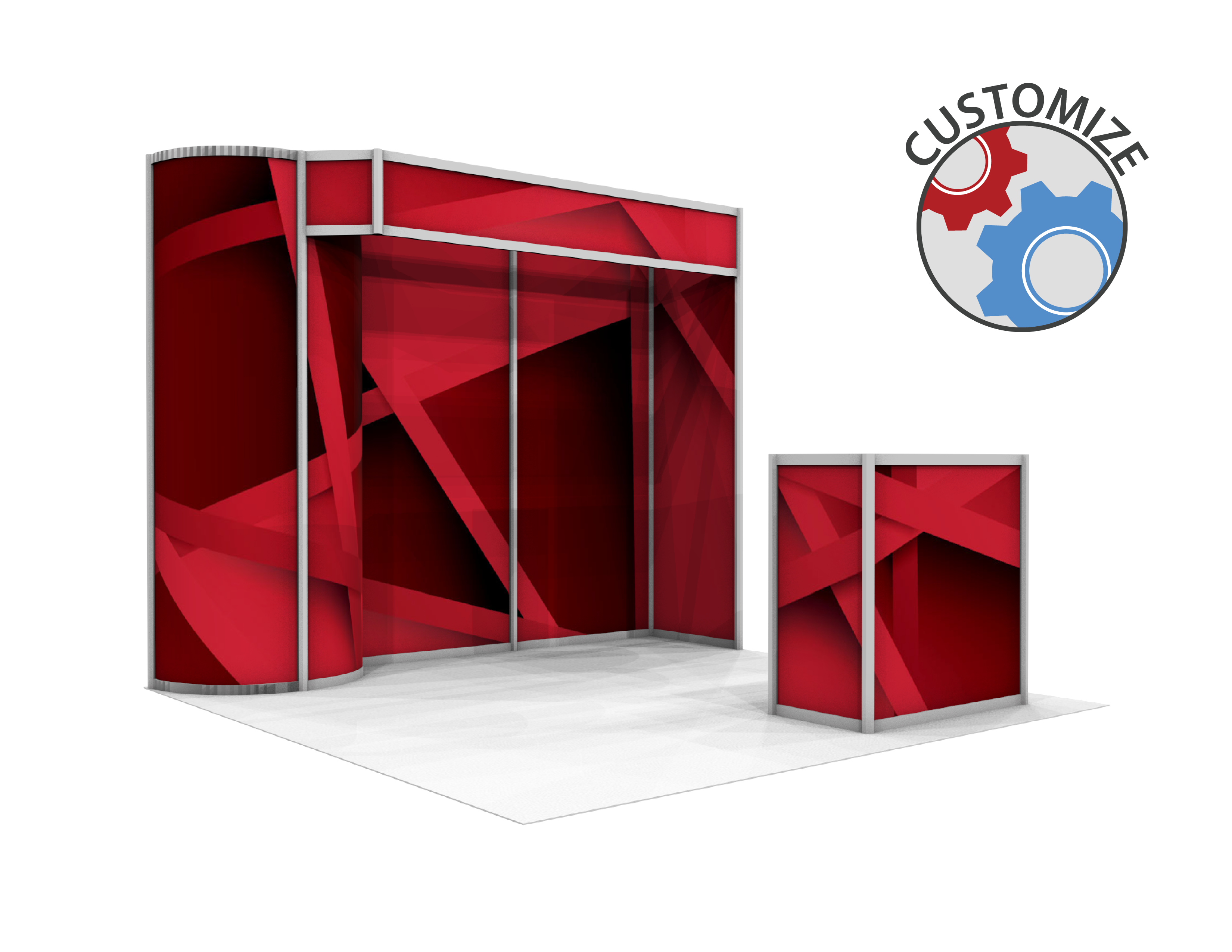 ';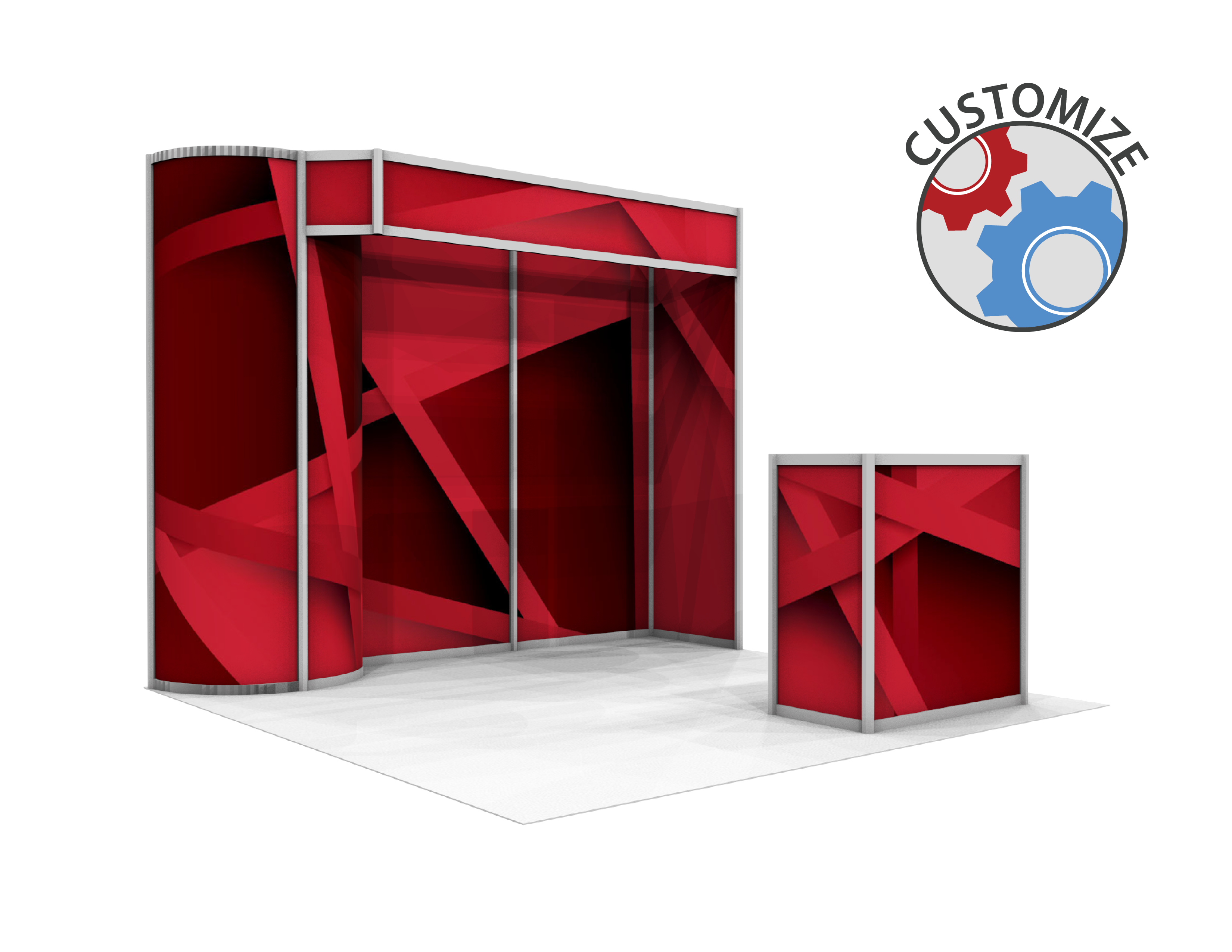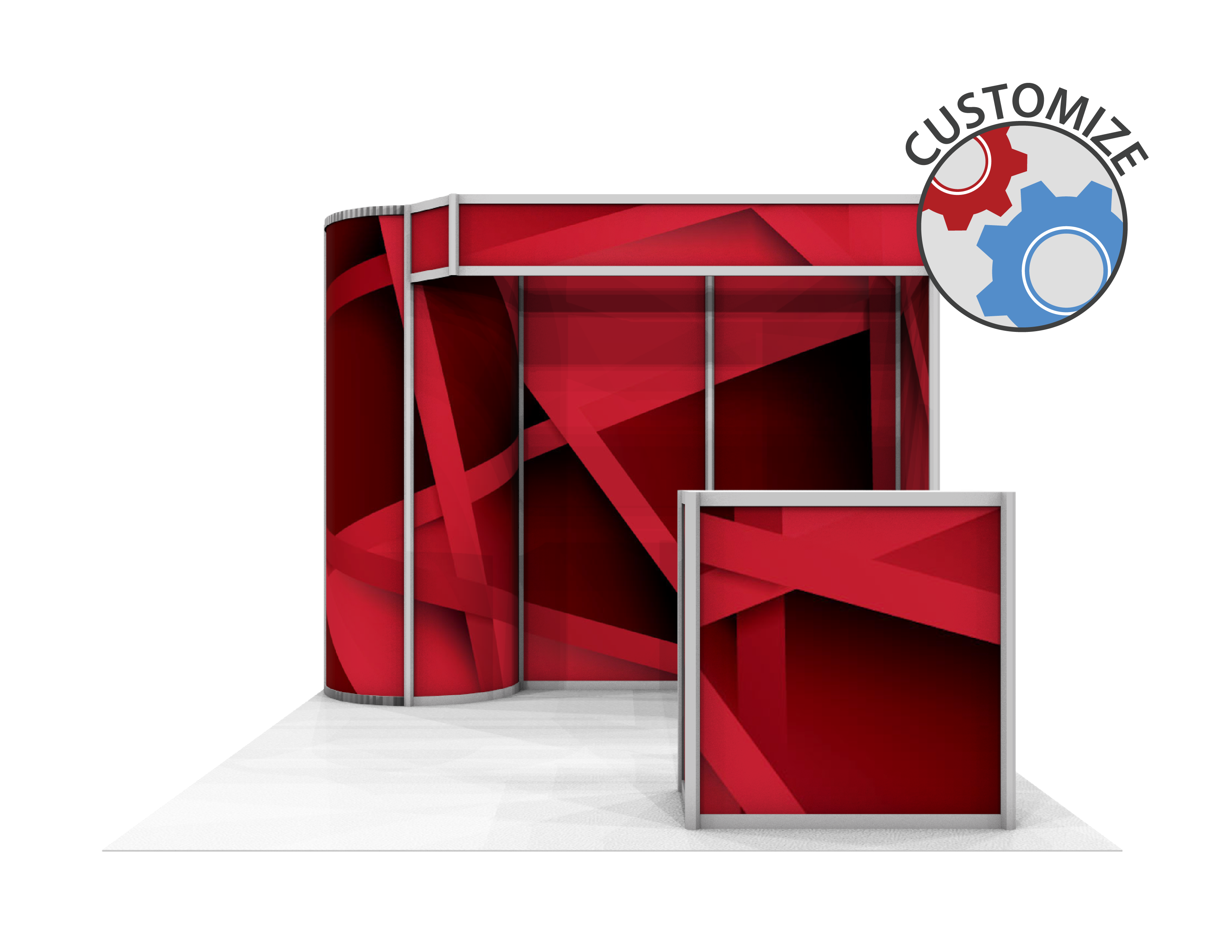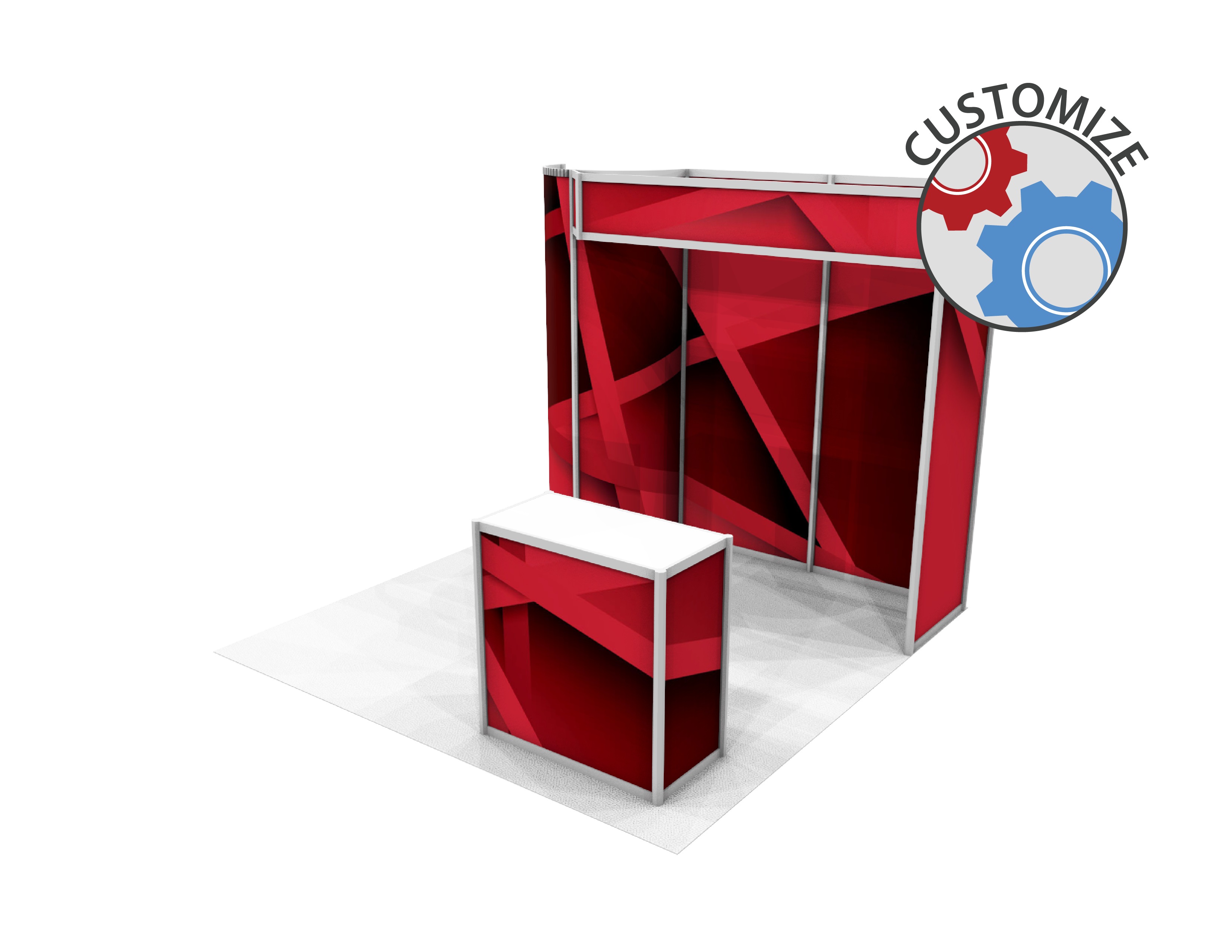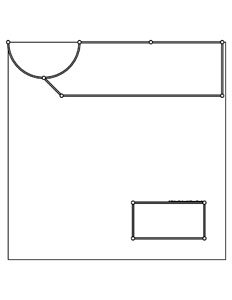 MOD 3 (10′)
Product Description
This display is constructed of modern silver anodized aluminum and includes broad two-meter header. This model comes in 10 and 20-foot lengths with highly visible graphics space and can be customized with additional counters or kiosks.
Ask about display options when one of our coordinators contacts you for a personalized quote.
All display prices are subject to published rates for your particular event, its location and any applicable taxes. Base prices have been established for general budget purposes only.

**Custom graphics sold separately. Please call to find out price and details!
Turn-Key Simple Means…
All display rentals include:
Standard Carpet
Lights
Hassle Free, Install and Dismantle
No Material Handling on Rental Units
Custom Options:
Digital Print Graphic Panels

Custom Counter

Backlit Graphic Panels

Additional Meter Counters

Lockable Counter Doors

Straight/Angled Shelving
Call Cheryl or Omar at 407.999.9853 or email exhibits@ags-expo.com for more information.
Get Quote